Meet Kim Kardashian's Ex-husband Kris Humphries — Glimpse inside Their Relationship
Kim Kardashian famously had a whirlwind romance with former NBA player Kris Humphries. Here is a look into their controversial and tumultuous relationship.
Reality star Kim Kardashian has been linked to several men, but most notable is her marriage to former NBA star Kris Humphries.
Though the two had a tumultuous relationship, both parties have moved on with Kardashian now married to rapper Kanye West and Humphries back on the dating scene.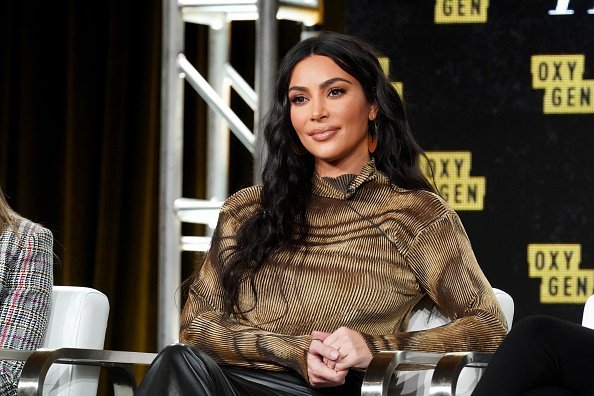 Currently, Humphries seems to enjoy life out of the spotlight and often takes to Instagram to share pictures of himself while giving fans a glimpse into his life.
In March, the former NBA star shared a photo of himself sitting on a couch while snuggling up to his dog. With a smile on his face, Humphries posed for the picture which was captioned:
"Saturday is for the boys!"
When Humphries is not posing with his pet, the NBA star makes out time to hang out with his friends. In 2017, he shared a picture of himself posing for a selfie in a car with his friend.
The duo rocked matching white shirts and black bow ties, and Humphries accompanied the image with a caption revealing they were on their way to an event.
Humphries reportedly admitted that he went through a rough phase following his divorce from Kardashian.
In addition to Humphries' passion for playing basketball, the NBA star has also found a way to give back to society through the Kris Humphries Foundation, a nonprofit aimed at empowering disadvantaged youths.
Taking to his Instagram in July 2016, he shared a picture of himself posing with three young boys dressed in T-shirts from his foundation. He captioned the photo writing:
"The MVP's of the camp today. Big thanks to @jimmyjohns and @drinkbodyarmor for supporting my Foundation camps this year."
Though Humphries maintains a low profile now, the NBA star had his share of the spotlight during his relationship with Kardashian. Much of the attention was, however, focused on the duo's not-so-happy romance.
On numerous occasions before their wedding, they were often seen having heated arguments, and at some point, Kardashian reportedly described Humphries as childish and immature. 
However, they would later get engaged despite their differences, and the two tied the knot in a lavish ceremony. With Kardashian and Humphries' love-hate romance, it came as no surprise that the reality star filed for divorce 72 days into their marriage.
Speaking about their short-lived union last year, Humphries reportedly admitted that he went through a rough phase following his divorce from Kardashian. The NBA star added that despite what many fans believe, their marriage was real and not merely for publicity.
In 2017, Kardashian had also previously debunked rumors of their union being for publicity. At the time, the reality star confessed that she knew her marriage to Humphries was rushed and revealed she sensed it would not last.
Despite the controversy surrounding their relationship, Kardashian and Humphries have undoubtedly put it all behind them as they continue to make the most of their amazing lives.