Smokey Robinson's Daughter Tamla Sets Hearts Racing Posing in a Sheer Blouse & Mini Skirt
Tamla Robinson had fans swooning in her comments section after sharing a gorgeous Instagram photo of herself rocking a see-through blouse and a mini skirt.
Smokey Robinson's only daughter Tamla is defying age in a new photo shared to her social media that had many gushing over her striking looks.
The picture, which was posted on Instagram, saw Tamla rocking a patterned sheer top and a black mini skirt. She accessorized with a pair of white knee-length leather boots.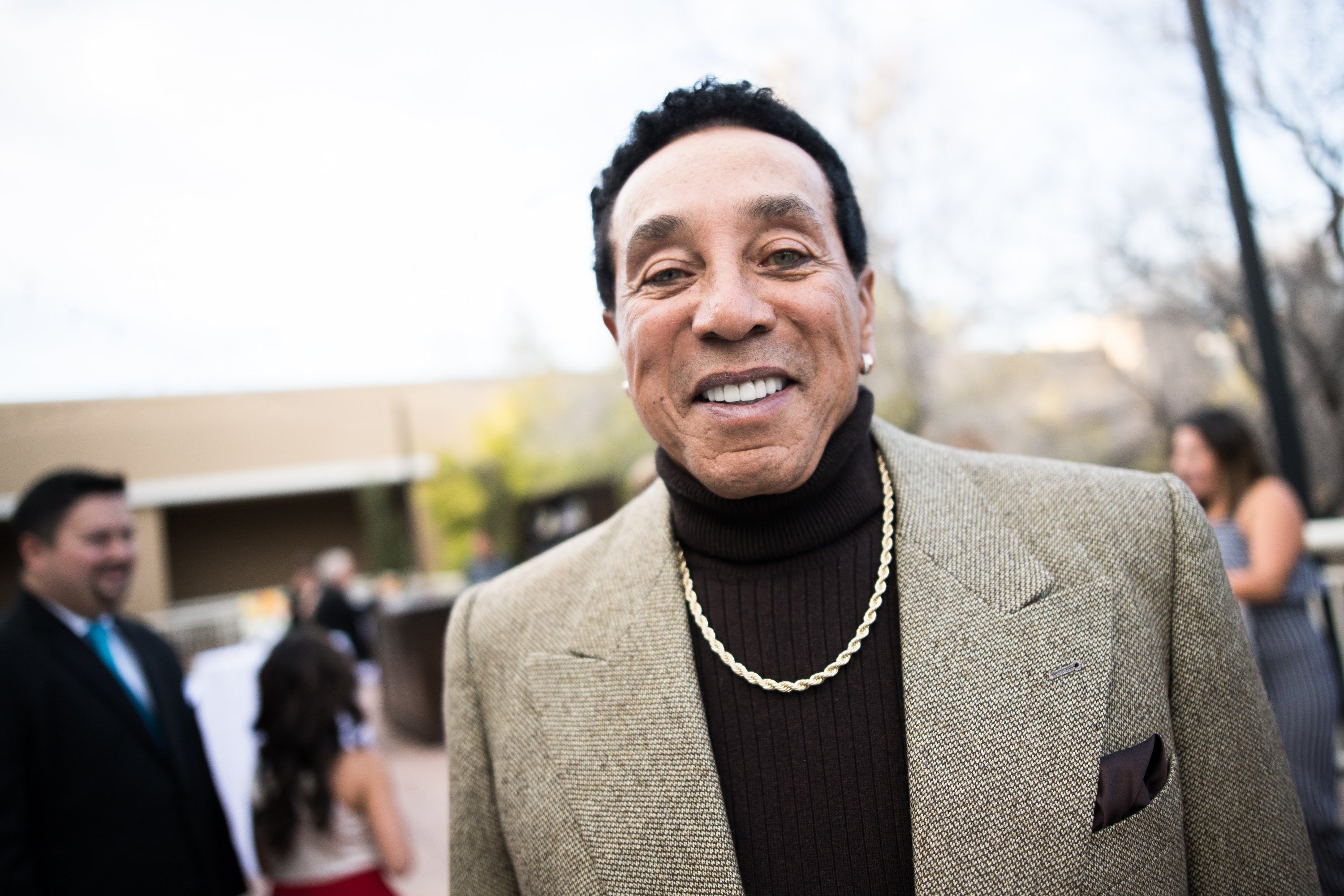 Tamla also donned a black choker and large hoop earrings. For her face, she opted for shimmery eyeshadow, slightly flushed cheeks, and bright red lipstick.
With one hand against her waist and a charming smile on her face, Tamla struck a pose for the camera. She accompanied the image with a caption wishing fans a happy new year and adding:
"Here's to a new year and looking forward to creating new & incredible memories. Peace, Love & Blessings."
The gorgeous picture was met with several reactions from fans who trooped to the comments section, wishing Tamla a happy new year and gushing about her look.
While one fan commented that Tamla looked hot, another described her as beautiful, with many others raving about her white leather boots.
In 1987, Smokey bagged his first Grammy Award for best R&B vocal performance on the track "Just to See Her."
Tamla is the second child and only daughter of Smokey Robinson. The legendary singer welcomed her with his then-wife, Claudette Robinson, also a singer.
Smokey, also referred to as the "King of Motown," is best known for forming the famous R&B group, The Miracles, in the early '50s. The group was later signed by Motown Records, a partnership highly favorable to both parties.
In 1960, the band released their first hit song, "Shop Around." With their spirited R&B sound, they soon warmed their way into the hearts of music lovers around the world.
After a successful run with the group, Smokey left The Miracles to pursue a solo career in 1972 and soon became associated with romantic soul music.
In 1987, Smokey bagged his first Grammy Award Award for best R&B vocal performance on the track "Just to See Her." He would later release more songs, most of which were successful in their own way.
Apart from his singing career, Smokey was also a renowned songwriter. In the past, he has written for the likes of Marvin Gaye and the Temptations.
During an interview last November, Smokey explained that despite his ties with the old era of the music industry, he now listens to new age music, including songs from Billie Eilish.
Though Smokey hardly makes any songs these days, the music icon would like to write for some prominent acts in the music industry today, just like he did for those before them.