Kelly Osbourne Looks Gorgeous Showing off Her New Hairstyle After Dramatic Weight Loss
Kelly Osbourne posted a photo of herself to her Instagram with a new hairstyle, and she is looking gorgeous after her weight loss. 
Kelly Osbourne slimmed down this year, and a new photo she posted to her Instagram shows off her new hairstyle and gorgeous pout.
The TV host shared early in the year that a gastric sleeve surgery had been the reason behind her weight loss and saw her lose 85 pounds!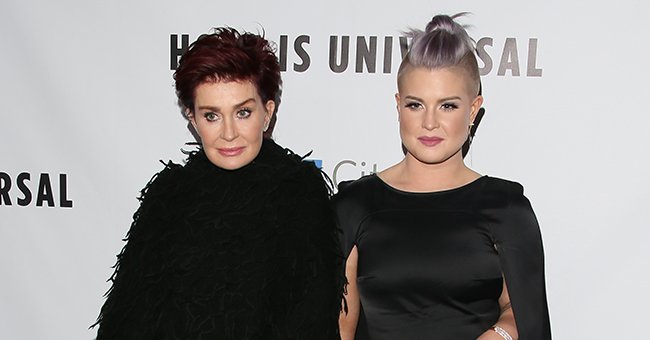 The reality TV star has worn her hair in all different shades and cuts. In recent years, she has been wearing it in a gorgeous purple shade and a cropped cut. 
The British beauty shared that the purple shade makes her feel the most like herself without feeling like she is dressing up as someone else. She said:
"Purple hair makes me feel the most like me, without it I feel like I'm dressed up like someone else."
Besides the purple hair, she revealed to Us Weekly that wearing black makes her feel like herself as her personality is so vibrant. Her favorite look includes a black pair of heels and a black biker jacket. 
Besides wearing black this year, Osbourne had to wear an eye patch as she had suffered an eye injury after an accident in the makeup chair. She shared in her Instagram stories that a mascara wand had scratched her eye.
She explained on "The Talk" that it is not a quick fix and that she had to eat properly and work out.
Luckily she is all healed up, as her most recent photo has Osbourne pouting toward the camera, with black cat-eye sunglasses and her purple hairdo. She captioned the photo:
"I got told to post this picture so I'm posting it... ?"
Osbourne has always been gorgeous with her quirky hairstyles and fashion choices. However, this year, she shared she also lost 85 pounds. She had undergone gastric sleeve surgery. 
She explained on "The Talk" that it is not a quick fix and that she had to eat properly, work out, and make lifestyle changes to make changes in her weight. 
Of course, the weight loss had brought her some unwanted attention as she had to turn down men who had previously turned her down when she was interested in them before shedding off pounds.
From weight loss to injuring an eye, Osbourne had a rollercoaster of a year last year. However, she looks happy and absolutely gorgeous in her newest photo on Instagram.