People: Kelly Osbourne to Host the 2020 CinéFashion Film Awards
Television personality Kelly Osbourne landed a role as host for the 2020 CinéFashion Film Awards show and gushed all about the great new opportunity in an exclusive interview with People.
In November, the 2020 CinéFashion Film Awards will air, and Kelly Osbourne has been named the host for the fashion and film awards show. The TV star gushed all about her new role in an exclusive with People:
"I am so excited to be hosting the CinéFashion Film Awards this year. Fashion, movies and music are often the perfect combination for a great evening."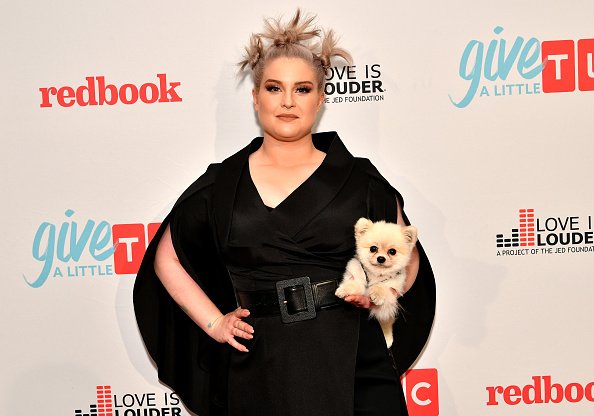 The annual show, now in its sixth year, will air for two days, November 24th and 25th, on Cinémoi network. As always, the show will focus on honoring international talents that deserve to be celebrated for their excellent work and impact in the fashion industry.
Being a fashion designer herself, Osbourne was the perfect fit for the job. The 35-year-old revealed that the show would be a little different this year due to the pandemic.
However difficult that might prove, they are all working hard to make sure that the two-night event is a remarkable and unforgettable one for every person involved.
She is preceded by a number of great names who also represented the unique voice of the show.
The president of the network, Daphna Edwards Ziman, also opened up to People Magazine about their choice to make Osbourne the show host for this year's edition. 
According to the president, Osbourne's dynamic presence in the world of fashion and entertainment felt like an accurate representation of what the show stands for.
Before Osbourne's step up to her role as host, there were a number of great names who also represented the show's unique voice. These include Sidney Poitier, Donna Karan, and Samuel L Jackson.
Past winners and nominees of the awards show include many great names as one might expect. For the 2019 CinéFashion Film Awards, the winners included French-Italian fashion designer Pierre Cardin, musical group Sister Sledge, and upcoming fashion designer A'kai Littlejohn.
This year, Osbourne would get to be a part of the magic, and the reality star could not be any more excited. The great news came not long after Osbourne was spotted showcasing her newly trim physique after a drastic 85-pound weight loss.
The jaw-dropping change gathered a lot of attention but being the daughter of "Black Sabbath" star, Ozzy Osbourne, and having her own long career in the industry, Kelly has learned to deal with the pressures of the public eye.
Come November, this 35-year-old is ready to wow an audience with what she brings on for the CinéFashion Film Awards.