Check Out Tim McGraw's Daughter Maggie's Toned Physique in This Chic Black Swimsuit
"Tomorrowland" actor and "I Called Mama" singer Tim McGraw is the father of three grown daughters, and his middle child is already catching the attention of social media with her great looks.
22-year-old Maggie McGraw is one of the three daughters shared by the country music star couple consisting of 53-year-old Faith Hill and her husband of 24 years, also-53-year-old Tim McGraw.
Recently, Maggie took to her social media to make a little fun of herself after she apparently spent a little too much time sunbathing, with resulted in her delicate, pale skin getting more tanned than she expected.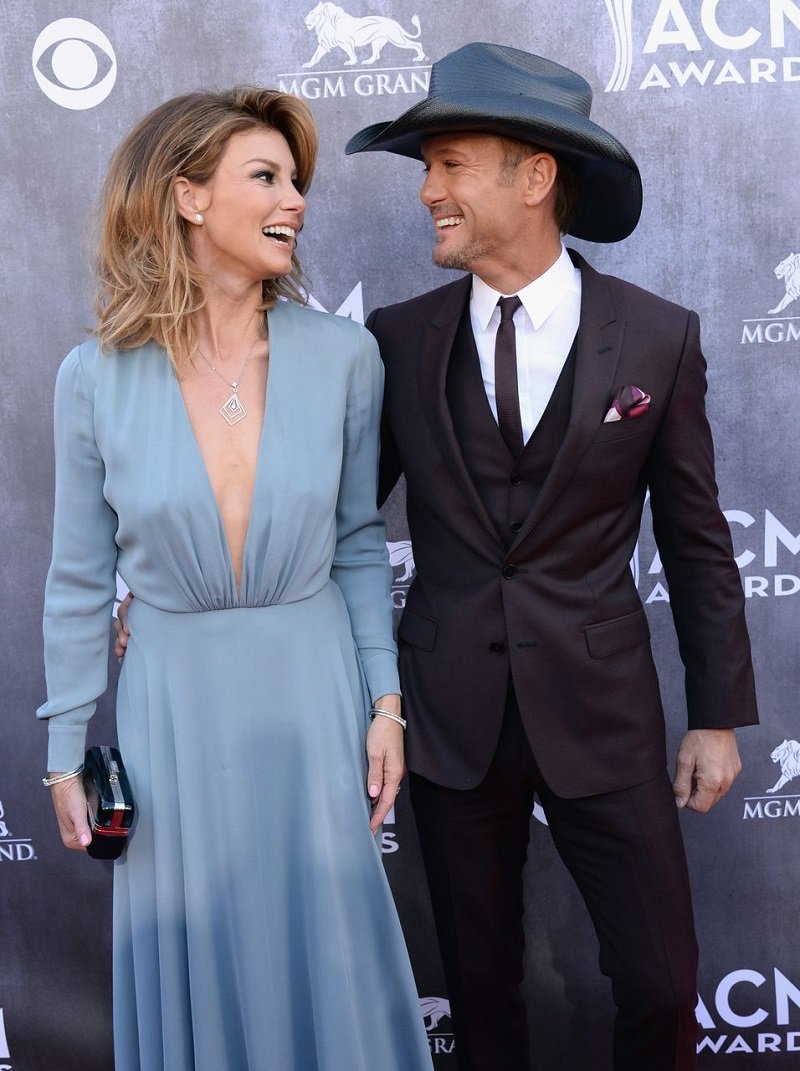 To crack a joke at her own expense because of her sunburned look, Maggie referred to this moment in her life as "lobster season," but her fans and followers on Instagram rather focused on how good she looked in a bikini.
The January 5, 2021 post showed Maggi standing in the middle of a hotel room's bathroom wearing nothing but a tiny black bikini that gave the public a good glimpse of her toned physique.
The post has so far received more than 3,000 likes, and several users took to its comments section to give praise to the young lady and her outstanding looks, which someone compared to those of her famous mother.
"You look [like] your momma," an attentive fan noted. "Red hot chili pepper," a user called her. "Model," another fan simply called her. "Ummm goals," wrote a female follower.  
FAMILY GETAWAY
Maggie is McGraw and Hill's middle child. She has an older sister, Gracie, who is also a singer and 23 years old, and a younger sister, Audrey Caroline, who turned 19 last December.
The three siblings and their celebrity parents are or were in a family getaway on the beach, and while McGraw and Hill have mostly kept their vacation private, the sisters haven't refrained from sharing snapshots from it on social media.
McGraw and Hill have been married for more than two decades, which makes them one of the most successful couples of country music. The two exchanged vows while already expecting their first child in 1996, two years after their first meeting.
They continued to expand their family until they completed a party-of-five, and they remain a solid and happy family unit to this day, as their recent family vacation seems to prove.
Still close to their parents, Gracie, Maggie, and Audrey received the best education, with Gracie graduating from New York University, Maggie graduating from Stanford, and Audrey attending the American Academy of Dramatic Arts.
Before putting on their swimsuits, the sisters had fun in costumes during the past Christmas season, first having a "Game of Thrones" themed dinner and then a costume party as the characters from "Harry Potter" books.