Glimpse Inside 'Cheers' Actor Ted Danson's Sweet Love Story With Actress Mary Steenburgen
Since they met, the couple has been inseparable. Today, 25 years later, they are still very much in love.
Ted Danson and Mary Steenburgen are a Hollywood couple who challenge the fleeting romances and marriages that characterize the global entertainment industry.
With more than 25 years of marriage, the Dansons are a strong and happy couple who restore faith and trust in love to the people around them. They met on the set of "Pontiac Moon" in 1993 and married in 1995.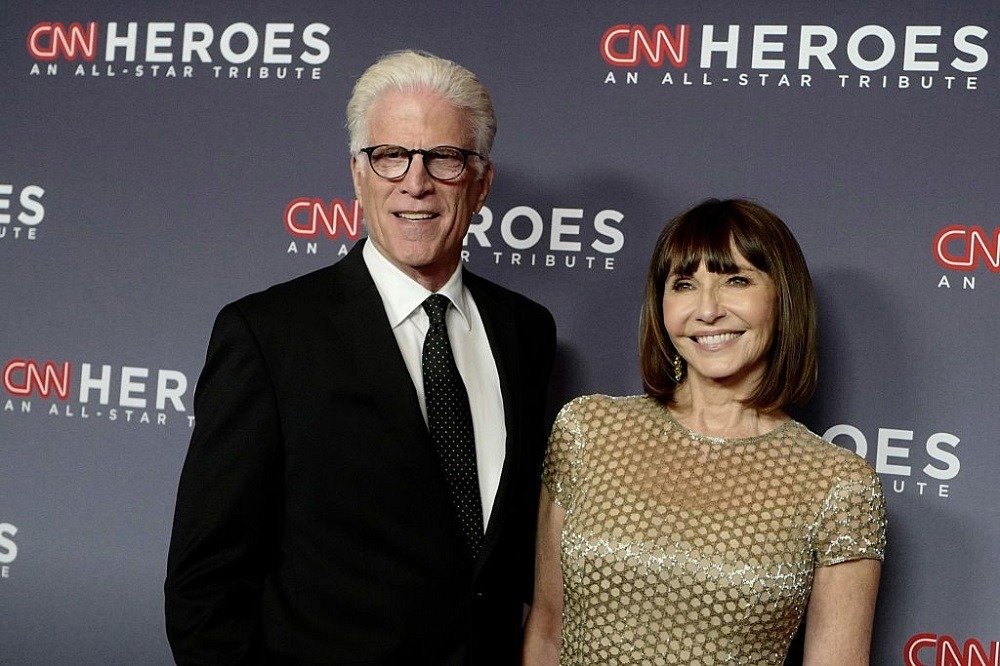 They never separated despite the fact that both came from failed relationships and with children from their previous marriages. They have formed a large family that now includes grandchildren. Regarding the love of his life, Danson has said:
"I'm in love. We're in love. That handles a lot. We make each other laugh. I admire her. If I could be a woman, I'd want to be her."
THE SECRET
When either of them was asked what the secret to their successful marriage is, Danson says that they both delight in each other. He also says that they are intentional and disciplined in celebrating what they both have.
For her part, Steenburgen loves her husband madly and has said on several occasions that she feels lucky to be his wife. She said her husband is an excellent father and stepfather, and now a grandfather as well, adored by his grandchildren.
MUTUAL DEVOTION
After their wedding, both actors continued to develop their careers. The support that each one gave the other was decisive for them to be successful in their professional lives and consolidate their love and family relationship.
When Danson works on a project, his wife accompanies him and follows him wherever he goes. In the moments when she was the one engaged, working or singing, it is Danson's turn to support her and follow her wherever she goes.
LIKE HEAVEN ON EARTH
The bond that Danson and Steenburgen share is so strong that it has impacted those around them. Their co-stars have commented that they are an adorable couple and the future wife of one of her children also commented on how amazing it is to see them and be part of her family.
Speaking of their relationship, the actor has said that for him it is like enjoying heaven on earth. He said that if he were to die, he could honestly say that he had known what it was to love and be loved.
 LIFE PARTNERS
For her part, Steenburgen has said that part of the success of her marriage is that they both began their relationship after the age of 40. They had both learned a few things in their previous relationships and they had also overcome a few difficulties.
She has found in Danson the partner of her life in every sense of the word. According to an interview they did a while ago, she could sign up to be Danson's wife for a hundred more lives for sure. That's how deep and true the love that this wonderful couple shares.