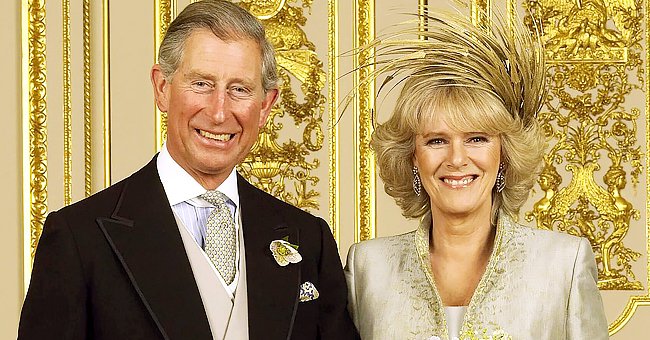 Getty Images
Prince Charles' Wife Duchess Camilla Discusses Her Childhood Hobby — Here's What She Revealed
The love that the Duchess has always had for horses is known to all. However, she has revealed that she also liked to draw them in her childhood.
The Duchess of Cornwall, Camilla, has always been a lover of horses. From a very young age, she has been surrounded by them, in competitions, walks, and taking care of these beautiful animals.
However, recently, the Duchess commented that as a child she had a passion for drawing and one of her favorite models to draw was, of course, her beloved horses.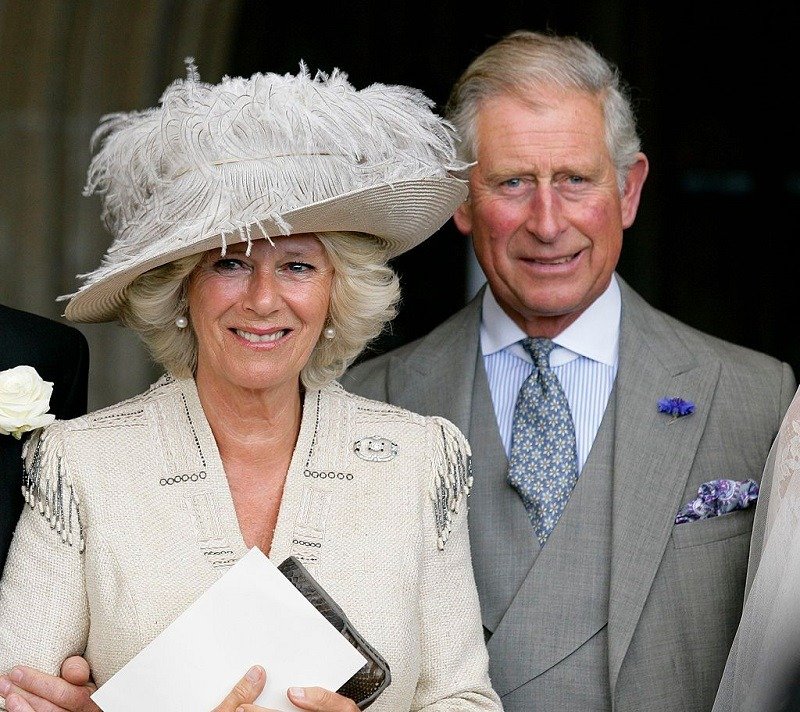 Camilla Parker-Bowles and Prince Charles at Ben Elliot and Mary-Clare Winwood's wedding in Cheltenham, England in September 2011. | Image: Getty Images.
This comment was made by the wife of the Prince of Wales, while she was chatting with writer Charlie Mackesy about his new book. In a video clip on an Instagram account that the Duchess of Cornwall has arranged to promote reading, she told the author:
"I just, I love I just love your drawings. I've spent my whole life as a child doodling horses. I used to do it everywhere, but mine unfortunately, haven't turned out like yours."
PROMOTER OF READING
The Duchess is a lover of books and an enthusiastic promoter of the benefits of reading. She is frequently seen taking part in public readings with children and also speaking at book award ceremonies.
This conversation with author Mackesy is posted at a time when the UK is going through a third season of confinement due to the crisis generated by the COVID-19 pandemic.
It is a difficult situation that may motivate many people to reconnect with their old interests or hobbies such as drawing, writing, or reading.
SHARED INTEREST
Something that Duchess Camilla and her husband Prince Charles also have in common is her love of art and drawing. The heir to the throne is known to be an excellent watercolor painter.
Since his youth, the Prince of Wales has devoted himself primarily to painting landscapes of his favorite places and has to his credit an interesting collection of watercolors, which make him one of the kingdom's most successful living painters.
DISPLAYS AND ACKNOWLEDGMENTS
The works painted by Prince Charles have been on public display since the 70s, along with the works of other royals who were also talented artists. One of his favorite skiing locations in Switzerland has recognized his work using one of his watercolors for its promotional brochure.
In addition to these exhibits, the prince's watercolors have been sold and have raised an estimated £2 million, all of which have been donated to charity. The mail service has also recognized the prince's work by using his watercolors on postage stamps on several occasions.
HIDDEN TALENTS
Camilla and Charles are not the only members of the royal family who have artistic talents. Other royals have also shown their talents, for example, Queen Elizabeth II is an excellent photographer, who received her first camera as a gift from her father King George VI.
In addition, the queen also learned mechanics and truck driving during her service in World War II. The Duchess of Sussex, Meghan Markle, has done calligraphy work for famous clients.
Please fill in your e-mail so we can share with you our top stories!