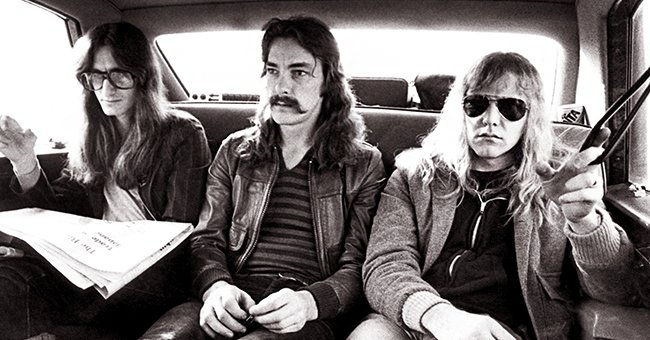 Getty Images
'Rush' Members Announce the Band Has Ended Following Virtuosic Rock Drummer Neil Peart's Death

Drummer Neil Peart's death in January 2019 from glioblastoma led the surviving members of Rush to announce the end of the iconic Canadian rock band.
The man considered to be one of the world's paramount rock drummers, Neil Peart, passed away on January 7, 2019, from glioblastoma, an aggressive form of brain cancer.
His surviving bandmates, vocalist Geddy Lee and guitarist Alex Lifeson, announced on the first anniversary of Peart's death that their band Rush is now officially disbanded and will never perform again.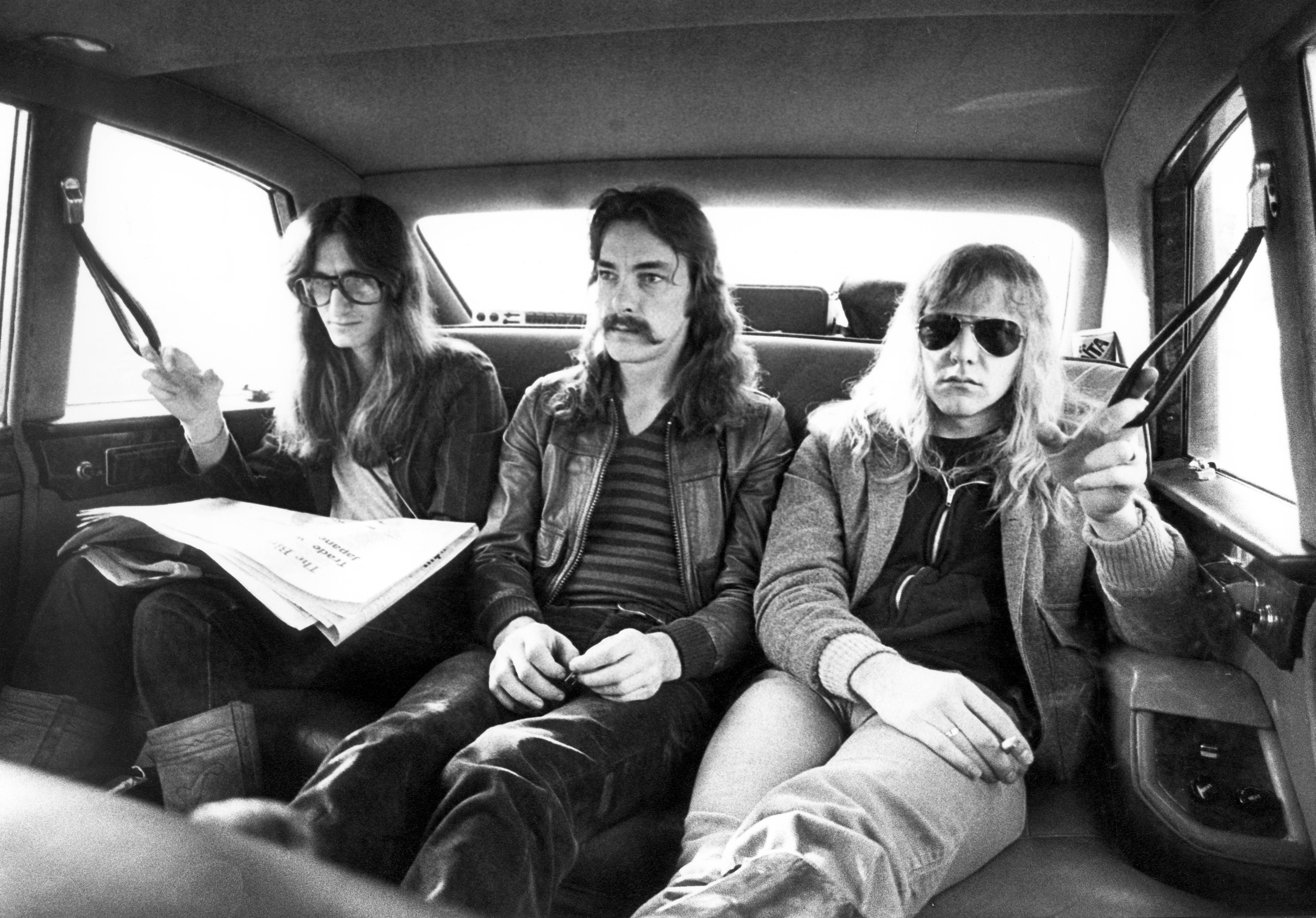 Neil Peart, Alex Lifeson and Geddy Lee during the "A Farewell To Kings" tour in 1978 | Source: Getty Images
DEATH OF A LEGEND
In 2015, much to his fans' disappointment, Peart, who had been suffering from tendinitis, announced his retirement. He wanted to spend time with his wife, photographer Carrie Nuttall, and his daughter Olivia, then six years old.
But less than a year after his retirement, Peart started feeling unwell, and what followed was a horrific diagnosis of glioblastoma, a particularly virulent form of cancer that is frequently lethal.
Lifeson and Lee, who founded the band in 1968, have announced that after Peart's death there would be no return for Rush.
BATTLING TRAGEDY
Peart had had his fair share of tragedy in his life. In 1997, his 19-year-old daughter Selena passed away in a car accident and in 1998, his life-partner of 23 years, Jacqueline Taylor, died of cancer.
Peart fought for his life for three years before the glioblastoma overcame him. Music fans around the world mourned the passing of the man who was known as "The Professor."
THE MUSIC DIED
Peart's bandmates Lifeson and Lee confessed to Rolling Stone that after the drummer's death it has been well-nigh impossible to take up their instruments and make music again. Lifeson confessed:
"I love playing, and I never (...) wanted to stop (...) After he died, it just didn't seem important."
GOODBYE TO "RUSH"
After a momentous musical journey that spanned 50 years, Lifeson and Lee, who founded the band in 1968, have announced that after Peart's death there would be no return for Rush.
Peart, who joined the band in 1974, was the drummer, and the band's lyricist, co-writing innumerable hits with Lee. Peart's contribution was fundamental to the band's unique sound.
Fans of the band will be saddened by their decision but will understand Lifeson and Lee's determination to honor Neil Peart's achievements and his unique and irreplaceable artistry.
Please fill in your e-mail so we can share with you our top stories!