Lee Kerslake, Drummer for Ozzy Osbourne & Uriah Heep Passes Away at 73 after Battling Cancer
Rock 'n roll has lost another drummer in the form of Lee Kerslake who was a longtime player for the metal band Uriah Heep. The musician passed away at the age of 73.
On Saturday, September 19, 2020, Uriah Heep lost their drummer Lee Kerslake. The drummer was also famously known for playing on Ozzy Osbourne's first two solo albums, 1980's "Blizzard of Oz" and 1981's "Diary of a Madman."
Kerslake passed away after a long battle with prostate cancer. Uriah Heep's former member, Ken Hensley, confirmed the drummer's death writing:
"Lee Kerslake, my friend of 55 years and the best drummer I ever played with, lost his battle with cancer at 03:30 this morning."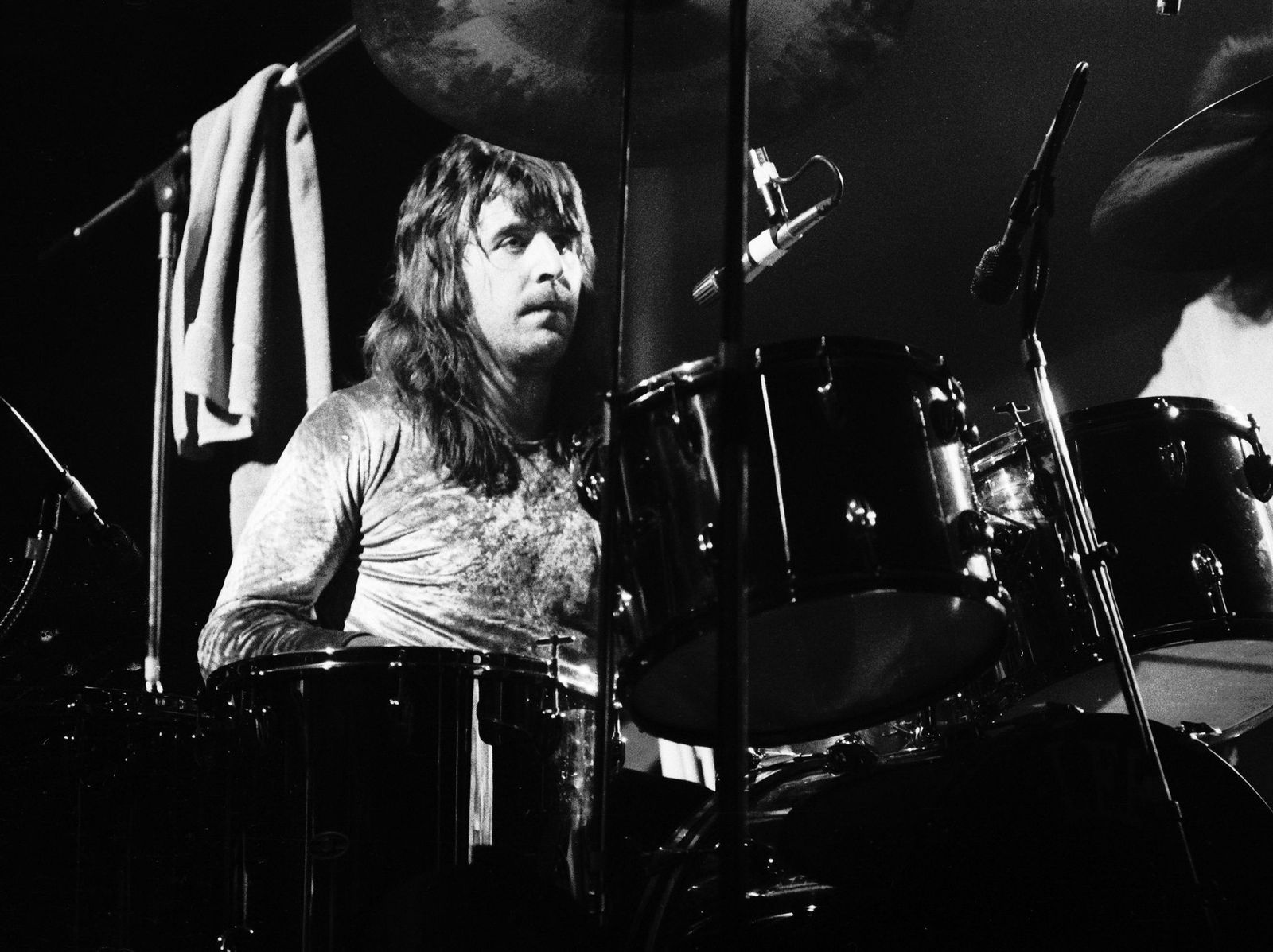 LEE DIED PEACEFULLY
Hensley praised the Lord for the musician, fortunately, dying peacefully and noted how Kerslake would be missed. He thanked those who prayed for his late bandmate and asked people to offer their thoughts and prayers to his wife Sue.
Hensley shared how Kerslake's wife would need all the support she can get during this trying time. Taking to Uriah Heep's Facebook page, Bernie Shaw also wrote about the death of his friend.
Sad to report Lee Kerslake has passed. A kind soul. Heep toured with us in the 70s. Lee always had a cheery "Hello" greeting. He will be missed! https://t.co/FVqMMVSZZe

— Gene Simmons (@genesimmons) September 19, 2020
SHAW DESCRIBES KERSLAKE
Shaw described his late friend and bandmate for around 20 years, as someone who was larger than life. He recalled how Kerslake was one of the main voices in their band and never dropped a musical note.
In 2018, Kerslake revealed that he had made a special request to Ozzy and his wife Sharon Osbourne.
Shaw shared how they'd gone on holidays together and the late drummer even moved in with him at his flat. Kerslake ended up living with him after he was rendered homeless when friends in South London couldn't accommodate him any longer.
Former Ozzy Osbourne and Uriah Heep drummer Lee Kerslake has died today aged 73. He had been battling cancer for a number of years. https://t.co/RReHdob2cf

— Planet Rock (@PlanetRockRadio) September 19, 2020
BERNIE SHARES MEMORIES WITH LEE
The lead vocalist recalled how they'd made the most of the situation by eating and drinking like kings. The late drummer's friend went on to describe him as someone who always smiled, was generous, and could entertain effortlessly.
The Heep member revealed how his friend would get up on stage to play with local bands at the nearest clubs they could find. Shaw noted how the late star was now with other Heep bandmates, including Keith Moon and John Bonham who'd already passed away.
Sad news to report this morning: https://t.co/GYrJmy5ASH

— UltimateClassicRock (@UltClassicRock) September 19, 2020
KERSLAKE IS IN HEAVEN
The vocalist shared how Kerslake was now in heaven having a great party if there was such a place. He hoped the late drummer was rocking on in heaven as he deserved it.
Shaw concluded his post by also noting how the late musician would be missed. Kerslake sadly died one day before the 40th anniversary of "Blizzard of Ozz."
It's been 39 years since I've seen Lee but he lives for ever on the records he played on for me, Blizzard of Ozz and Diary of a Madman. Lee Kerslake RIP pic.twitter.com/xWqVR0VJn6

— Ozzy Osbourne (@OzzyOsbourne) September 19, 2020
PLAYING WITH HEEP & OZZY
In most of the 1970s, the late drummer performed with Heep before going on to play with Osbourne. In the 1980s he rejoined Heep and stayed with them until 2007.
LEE'S CONTRIBUTION TO HEEP
He contributed to 17 of Heep's 25 studio albums. In 2018, Kerslake revealed that he had made a special request to Ozzy and his wife Sharon Osbourne.
LEE'S LETTER TO OZZY
The late drummer wrote them a letter asking to get platinum album certifications for Ozzy's first two solo albums. Kerslake made the request in order to feel acknowledged for his work before he dies.