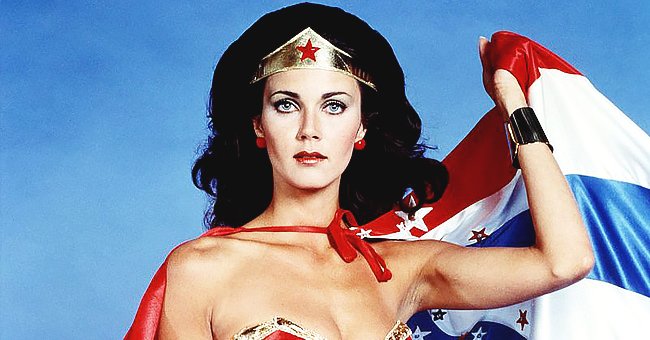 Getty Images
'Wonder Woman' Star Lynda Carter, 69, Speaks Candidly about Her Battle with Alcoholism

Long before the CGI effects and action-packed delivery of the newer versions of "Wonder Woman," TV icon Lynda Carter made the superhero a fan-favorite.
Lynda Carter popularized the famous superhero, "Wonder Woman," way in the '70s, in the TV series with the same title. One unique fact about Carter was how she performed all her stunts with no help.
Before the recent versions and films dedicated to the "Wonder Woman" superhero, Carter established pivotal acting that included flinging the bad guys, jumping onto moving vehicles, and many other design stunts.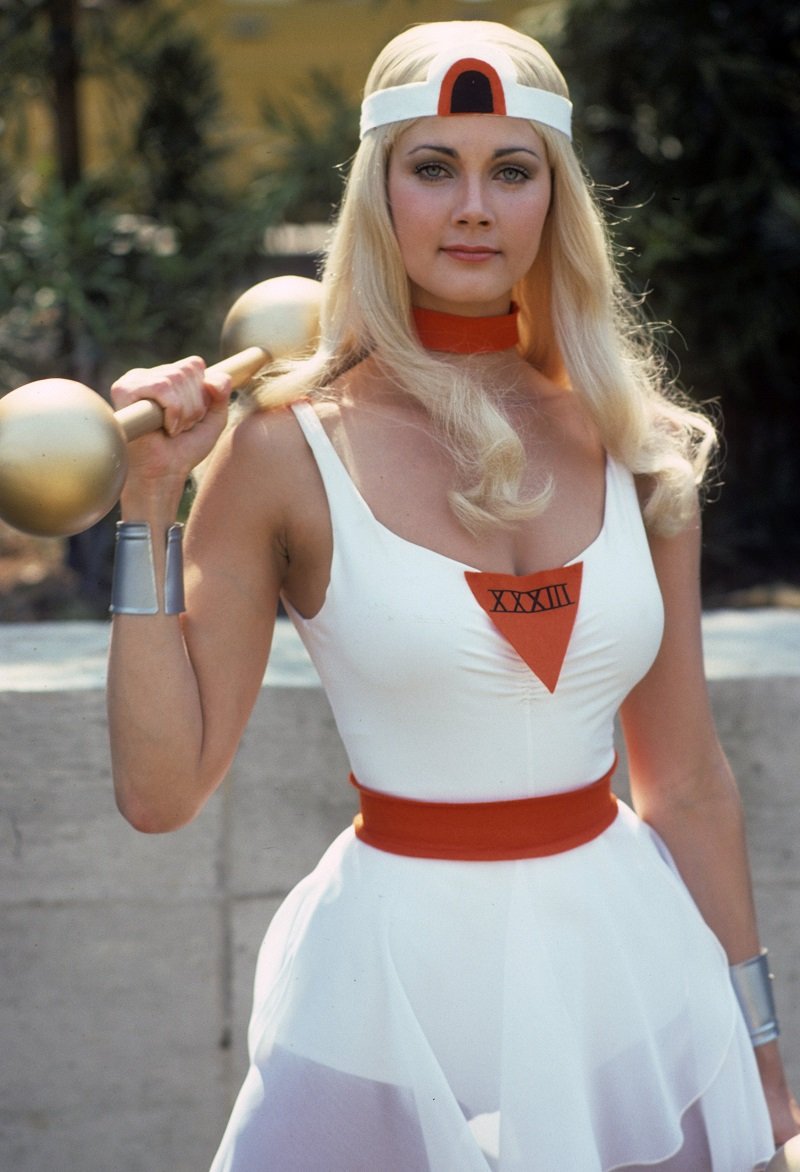 Lynda Carter as Wonder Woman in the pilot of "The New Original Wonder Woman" circa November 1975 | Photo: Getty Images
This was particularly unique because Carter broke through Hollywood gender stereotypes by ditching domestic roles for the stunt-needed roles.
Through it all, Carter proved her worth both in acting and the very physical part of delivering her role in each episode. One time in an interview, the veteran star noted that the series team tried getting her a stuntman, and she refused vehemently.
Carter, now 60, reprised her role for four years and became the highest-paid female TV star. Besides all her milestones, the TV star stood as an inspiration to many young ladies hoping to break the barrier of stereotypes.
Despite embodying the fierce Diana Prince, Carter still had to fight off sexual predators and similar vices. The star recalled that once during the first season of the show, the TV team caught a cameraman drilling a hole in her dressing room.
However, her memories as the classic Wonder Woman are evergreen.
The person in question was fired, but this did not stop more unpleasant experiences for Carter. She added that once while hanging out with pals, she had to verbally fend off a man who slid his hands down her hips.
Carter's onscreen battle with villains was not limited to TV as she struggled with a real-life vice for years. In her mid-20's, the actress locked up a drinking habit that soon became an addiction. Talking about her battle with alcohol, she said,
"'I've been in recovery for 23 years, and I didn't even start drinking till I was in my mid-20s'."
The star, who was 1972's Miss World USA, battled alcoholism for a long time. She would often beat the addiction for a few years before falling back into it. This was on for a while until she finally swore it off in the 1980s.
Her first marriage was to showbiz manager, Ron Samuels, and the alcoholism issue saw to the end of their marriage, which endured from 1977 to 1982.
Carter would later marry Robert Altman, in 1984, with whom she had two kids. She also departed Hollywood, and it has been over three decades since her departure. However, her memories as the classic Wonder Woman are evergreen.
Please fill in your e-mail so we can share with you our top stories!