Former Victoria's Secret Model Molly Sims Flaunts Her Stunning Figure in This Post on Instagram
Former Victoria's Secret model Molly Sims left her followers star-struck in gorgeous Instagram photos displaying her shape while on an exciting vacation.
Popular star Molly Sims took to Instagram to share a lovely two-slide post where she flaunted her healthy physique on January 6. The ex-Victoria secret model wrote in her caption:
"Physically on Zoom, mentally still here.?"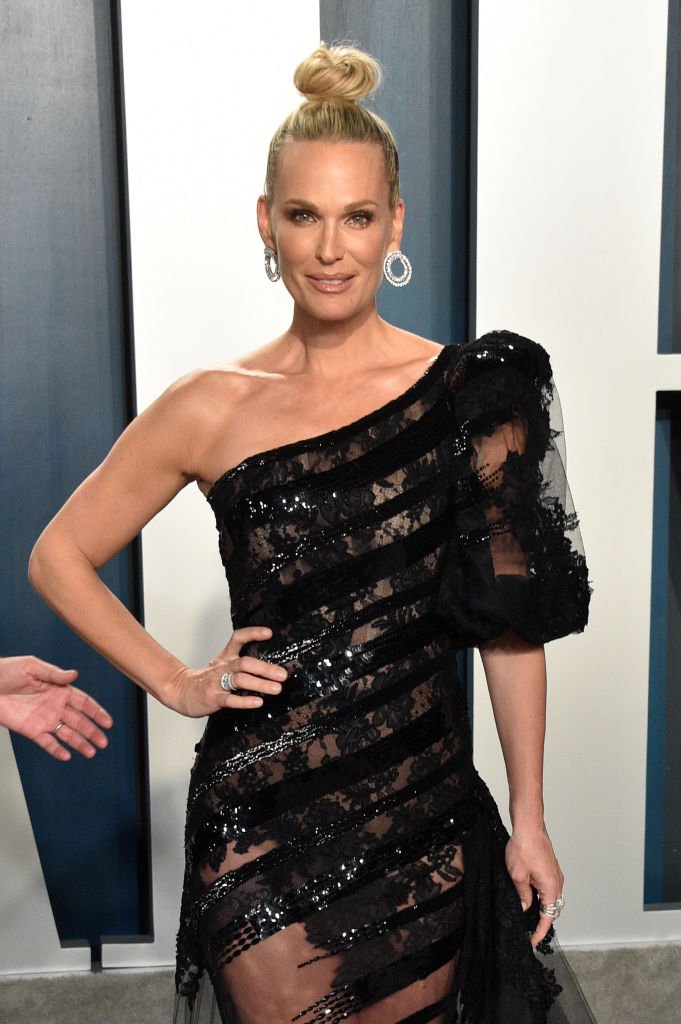 With a background that showed a blue sky and a lovely sunset view, Molly rocked a black swimsuit with a pair of sunglasses while flaunting her cleavage. 
Seating comfortably on a wooden rail, the celebrity smiled warmly while sporting a two-piece necklace, silver dangling earrings, and her ring, which had her left hand shining on her waist.
Still not done with the stunning shots, the model rocked an oversized cardigan while looking coyishly at the camera with her blonde hair styled in a loose ponytail. 
Molly believes that although she was fortunate to have her partner and her family, pregnancy processes weren't easy.
Effortlessly she posed, showing off her long shapely legs and flaunting her painted red toenails. A fan noticed her feet and called them "Beautiful."
Attracting over 5k likes, the lovely post engaged fans in the comment section as they happily complimented the model. A particular fan said, "You are beautiful??.. Period!!" 
While other followers focused solely on the star's figure and outfit, others praised her on a job well done in the movie series "Las Vegas."
The 47-year-old star revealed she was back home after enjoying a sun-drenched Mexican getaway and confessed she had been reminiscing about her Cabo San Lucas stay while working remotely, so she decided to share where her mind was.
The icon had initially stunned fans  in a pink and dark grey leopard printed swimsuit on a yacht, which she captioned, "My last outfit before we quarantine."
Together with her lovely family and husband, movie producer and Netflix executive, Scott Stuber, Molly moved from Miami to their home city of Los Angeles to get quarantined.
The model and her husband, who tied the knot in 2011, welcomed their children, Brooks, Scarlet, and Grey, in 2012, 2015, and 2017 respectively.
Opening up about her fertility journey and advising expectant mothers, the model told Us Weekly that pregnant mothers should have at least one person they can talk to.
Adding to her claim, Molly believes that although she was fortunate to have her partner and family, pregnancy processes weren't easy and had many dark moments.
The star who had suffered some conceptual difficulties and backlash from fans regarding parenting is now enjoying a blissful family life.