Sugar Ray Leonard Reveals a Rare Photo of His Parents — Does He Look More like His Mom?
Sugar Ray Leonard shared a rare photo of his mother Getha and father Cicero in a sweet Instagram post, gushing about how much they mean to him. So heart-melting! 
Just like most of the world, former pro boxer Sugar Ray Leonard was stuck indoors amid the COVID-19 pandemic. During the quarantine, he reflected on some important things in life.
While he was at it, Leonard counted his blessings and thought about things he was grateful for. There was no way he could forget the biggest blessings of all — his parents Getha and Cicero Leonard.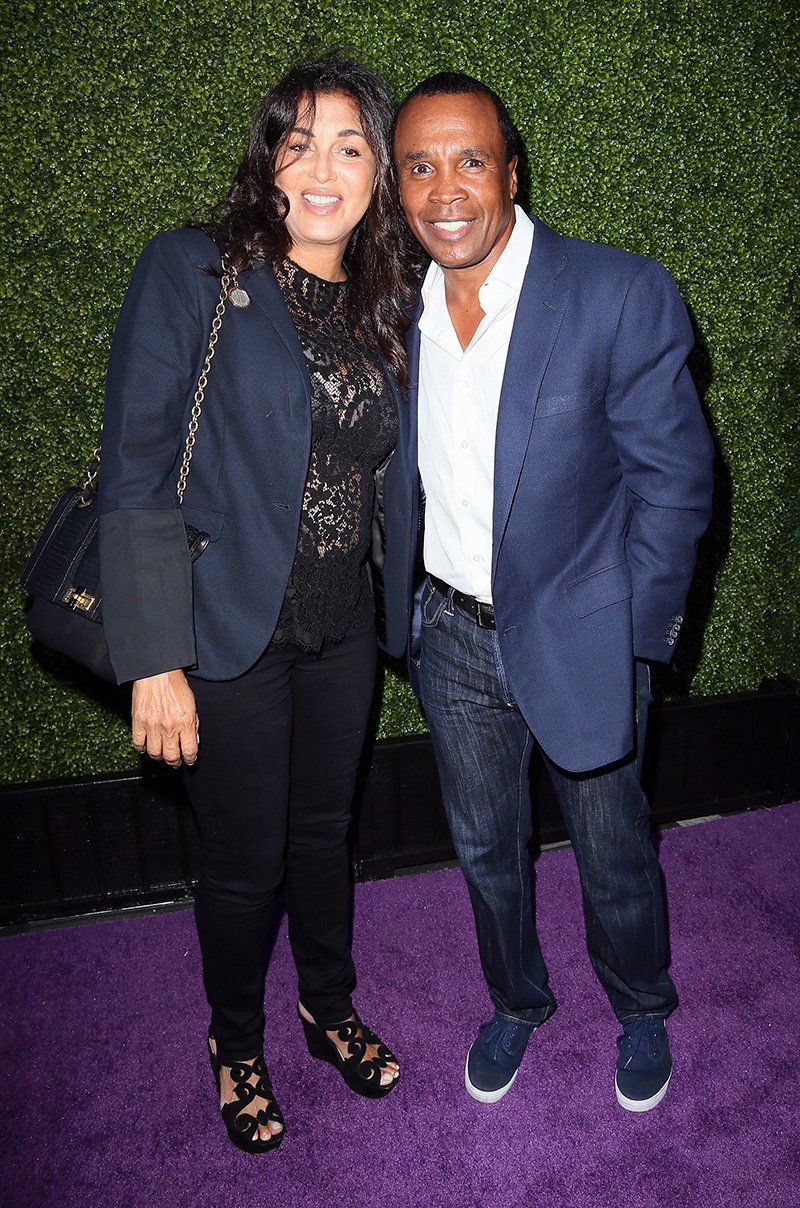 FAMILY IS EVERYTHING TO HIM
Leonard recently treated his Instagram fans with a rare photo of his parents. The motive was to let the world know who made him the man that he is today.
As for whether he misses boxing, he once admitted that he does not really miss it...
In the caption, Leonard expressed his gratitude for having Getha and Cicero as his parents. Sharing how they have always been there, he wrote:
"I am who I am today because my mom and dad were real fighters of life! They didn't have it easy, but they always fought for me and our family."
MOM'S TWIN
Looking at the snap, it was not hard to see that Leonard took after his mom. Fans took to the comment section to show love to the amazing couple, and while they were at it, some of them shared how the boxer looks like his mom's twin. 
Born in Wilmington, Noth Carolina, on May 17, 1956, Leonard is one of boxing's most beloved fighters. He did not come from money, but his parents did everything he can to give him a decent life.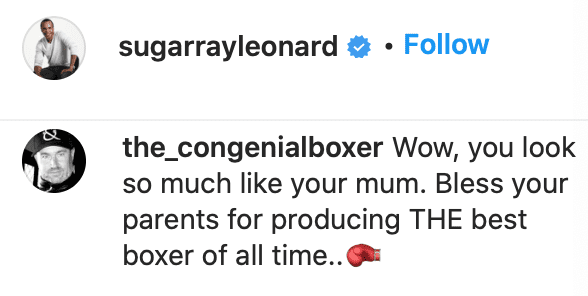 HIS CHILDHOOD DAYS
As he grew up, he witnessed people around him wasting their lives with crime and violence. Seeing all that made him realize that he did not want such a life for himself. 
After his brothers convinced him to visit the Palmer Park Community Center to do boxing, he became obsessed with the art. A passion for the sport burned bright inside him.
HE DOESN'T MISS BOXING
It was not hard to see that Leonard was born to be a boxer. He would go on to bag an Olympic gold in the 1976 games. He bagged multiple awards in between, and in 1979, he won the World Boxing Council's welterweight title. 
The ace boxer retired in 1997. He was later inducted into the Boxing Hall of Fame. As for whether he misses boxing, he once admitted that he does not really miss it, but he does miss the camaraderie.