'This Is Us' Uncovers the Fate of Randall's Mother During Tuesday's Highly-Anticipated Episode
"This Is Us" finally revealed the fate of Randall's mother in Tuesday's episode, and he will be able to explore his maternal family history during the season. 
Randall is set to explore his mother's life during this season of "This Is Us" as Tuesday's episode revealed the truth surrounding his mother's fate and what had happened to her.
Randall, and the other characters, previously believed that Randall's mother had died shortly after his birth, 40 years ago. However, this theory was turned on its head when Randall received an email from a Vietnamese man.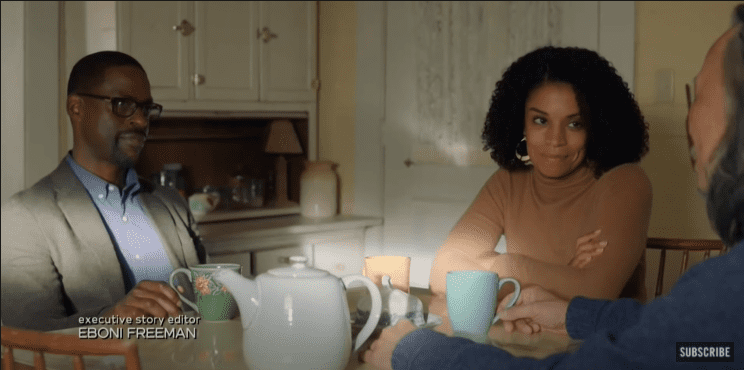 Hai had decided to send an email to Randall after he saw the viral video of him dancing. Hai had met Laurel, Randall's mother, in his 20s and had a close relationship.
The most recent episode of the show saw Randall calling Hai to find out more about his mother. His father had previously believed that she had passed away from a drug overdose. Hai said on the phone:
"From what I know of the story, I believe he was telling you what he thought was the truth."
However, Hai revealed that this was not the case as she had only passed away in 2015 after battling breast cancer. Hai said that he met Laurel in New Orleans. 
The whole scene was extremely emotional and touching especially when Hai opened up and said that he thought about reaching out to Randall for many years. 
Randall and his brother Kevin seem to be reconciling.
He then went on to say that he would love to show Randall his mother's favorite spots in New Orleans and where she had lived while she was alive which inspired Randall to perhaps meet up.
Randall then suggested he make a trip up to New Orleans so the two could meet in person. The executive producer,  Isaac Aptaker, said this about Randall's trip: 
"It sends Randall on a really, really exciting journey for this next chunk of our season."
That was not the only thing to happen in the newest episode. Katie shared her pregnancy and abortion story from when she was 18, which had happened with Mark. 
Katie, played by Chrissy Metz, went to see and confront her abusive ex in San Diego. Although some think it did not reveal anything new in terms of the storyline, there is hope that she will have a new lease on life. 
Randall and his brother Kevin seem to be reconciling as Kevin called him in the episode to ask for advice about his movie career. Hopefully in the next few episodes, they will work on their relationship.
The much-anticipated episode definitely answered many questions that viewers had from the previous episode last year, and hopefully, our questions will continue to be answered as this season progresses.