Elizabeth Hurley's Son Damian Shows New Hairstyle — Does He Look like His Late Dad, Steve Bing?
Elizabeth Hurley's son, Damien Hurley, shares a pic donning a new hairstyle, raising questions over a similarity with his late dad, Steve Bing. Bing took his life in June 2020 after jumping from his 27th-floor apartment.
Model and son of Elizabeth Hurley, Damian Hurley, has posted a snap of himself without his luscious long locks, which has some questioning whether he looks like his late father, Seve Bing. 
In the pic, Damian stands in a field with a giant tree behind him, as he stands in nothing but a pair of black sweatpants over his white Calvin Klein briefs, with a camera in hand.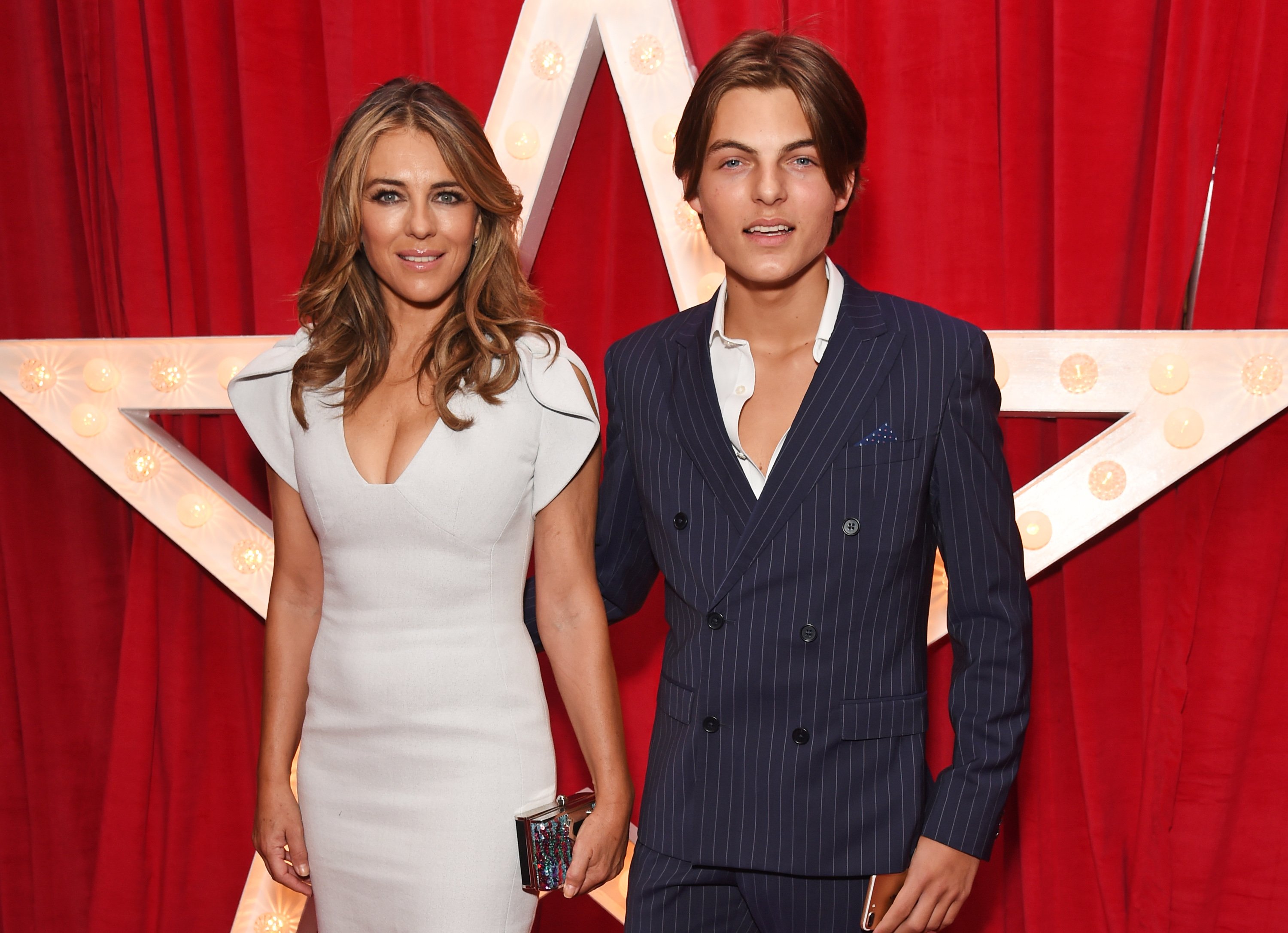 One commenter immediately questioned what Damian had done with his hair, as his long, brown mane had been replaced by what looked like a new bald look. However, he quickly cleared up the confusion in his caption:
"Update lol: i love u guys so much hahaha but I'm not bald, this is prosthetics for a new project."
Damian seems to dig his new look, teasing interest in shaving off his hair for real, while begging the question of whether or not he looks more like Bing without hair. You be the judge:
Bing had initially contested Damian's paternity, as details of a will he had drawn up in 2001 emerged, stating no intentions to provide for any child. This followed the producer, financier, and screenwriter's $600 million inheritance from his grandfather.  
Bing was known for making donations towards several political causes.
Bing later developed a bond with Damian and his daughter, Kira (shared with former tennis star, Lisa Bonder), whom he fought for to be a part of of his grandfather's trust in 2019. 
Following Bing's suicide, Elizabeth revealed in an interview that she wished for him to be remembered for his philanthropic ways, saying she had a lot of love for him even 18 years after they had parted ways. In a tribute on Instagram, she captioned:
"In the past year, we had become close again. We last spoke on our son's 18th birthday. This is devastating news and I thank everyone for their lovely messages."
At the time, Damian had also shared a tribute, describing being in a confusing state, while expressing gratitude for the ability to lean on his friends and family to get him through it.
Bing was known for making donations towards several political causes, including at least $10 million to Hillary Clinton's foundation.
In 2009, Bing provided the airplane that was used by the former president in a rescue mission to North Korea, to bring home American journalists Laura King and Euna Lee.
Damian and his "Austin Powers" star mom spent a quieter-than-usual Christmas in the UK this past December, amidst the coronavirus pandemic. 
Wearing matching red sweaters, Elizabeth shared a pic of her and Damian, who had been stargazing during the night, as she filled fans in on the copious amounts of chocolates they had indulged in.