Here's What Brian Austin Green Revealed about His Relationship with DWTS Pro Sharna Burgess
Actor Brian Austin Green opened up about his relationship with Sharna Burgess. Green revealed where he stands with Burgess. Find out what he had to say about their connection below.
Brian Austin Green revealed that things are going very well with DTWS Pro Sharna Burgess. Green joined "Access Daily" hosts Kit Hoover and Mario Lopez from his home via a virtual interview.
Green and Burgess were recently on vacation in Hawaii, and he described it as a good place. The 47-year-old said Burgess is an "amazing woman, very responsible, super sweet, caring, passionate, and fun to be around."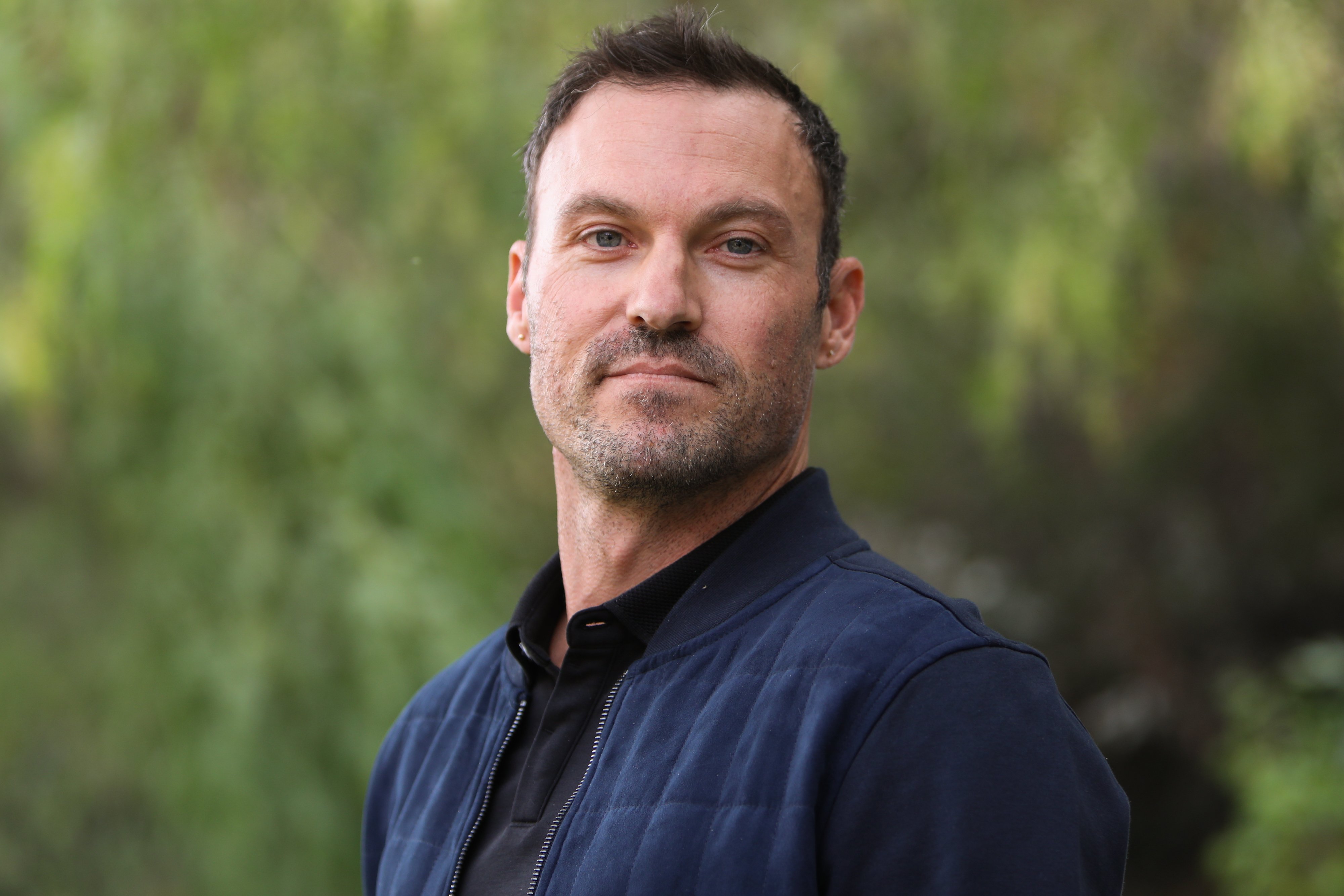 The "Don't Blink" star told the hosts that he feels blessed to have her in his life. Speaking about their vacation, he
said
, "we had a great time; we really had a good time."
Green said that they do not have labels for now because [the relationship] is still in its early days. During the interview, he also revealed that he has a rooster and that he and his kids do not have to go to the grocery stores for eggs anymore.
Meanwhile, the "Wedding Band" actor shared that he and Burgess met through their mutual business manager. "She was like hey, I got a client that you should meet," he said. 
At the time, Green says that he begrudgingly agreed to meet the 35-year-old Australian beauty and that they eventually met up and had a great conversation. Since then, he says things have been great so far.
Seeing that their relationship is going well, Green and Burgess were photographed last Saturday while embracing one another on the beach in Kiona, Hawaii.
Earlier that week, a source told the outlet that Green has been seeing Burgess for a few weeks. "They are casually dating and having a good time," said the source.
Burgess and Green first sparked relationship rumors in December last year when they were spotted jetting off on vacation together on Christmas Day. According to Us Magazine, Green and Burgess were spotted dancing to holiday music as they waited in line at a café inside the airport.
After buying some snacks, they reportedly sat side by side while waiting to board their flight. The ballroom dancer teased her newfound romance to the outlet on December 7, revealing that she had found a new man after going on many social distancing dates amid the pandemic.
However, she is very reserved regarding the status of their relationship. According to Entertainment Online, Burgess is tired of being asked about her relationship status.
During a recent Q&A on her Instagram Story, she told her fans to stop asking about her love life. The comment comes after Burgess unpacked on the PDA while on vacation with Green.