'Family Matters' Star Jaleel White Looks Cool Hosting Show with His Look-Alike Daughter Samaya
"Family Matters" star Jaleel White posted a video on his Instagram page that showed him and his look-alike daughter Samaya hosting "Top 50" together. They looked adorable as they did. 
Jaleel White and his adorable daughter, Samaya, look so much alike and brought their resemblance to the fore in a new video the actor shared with fans on his Instagram page. 
In the video, the cute father-daughter duo combined to present the "Top 50 2020 Memes" and looked gorgeous as they did. The actor looked handsome in a brown patterned suit, which he matched with a black shirt and bow tie.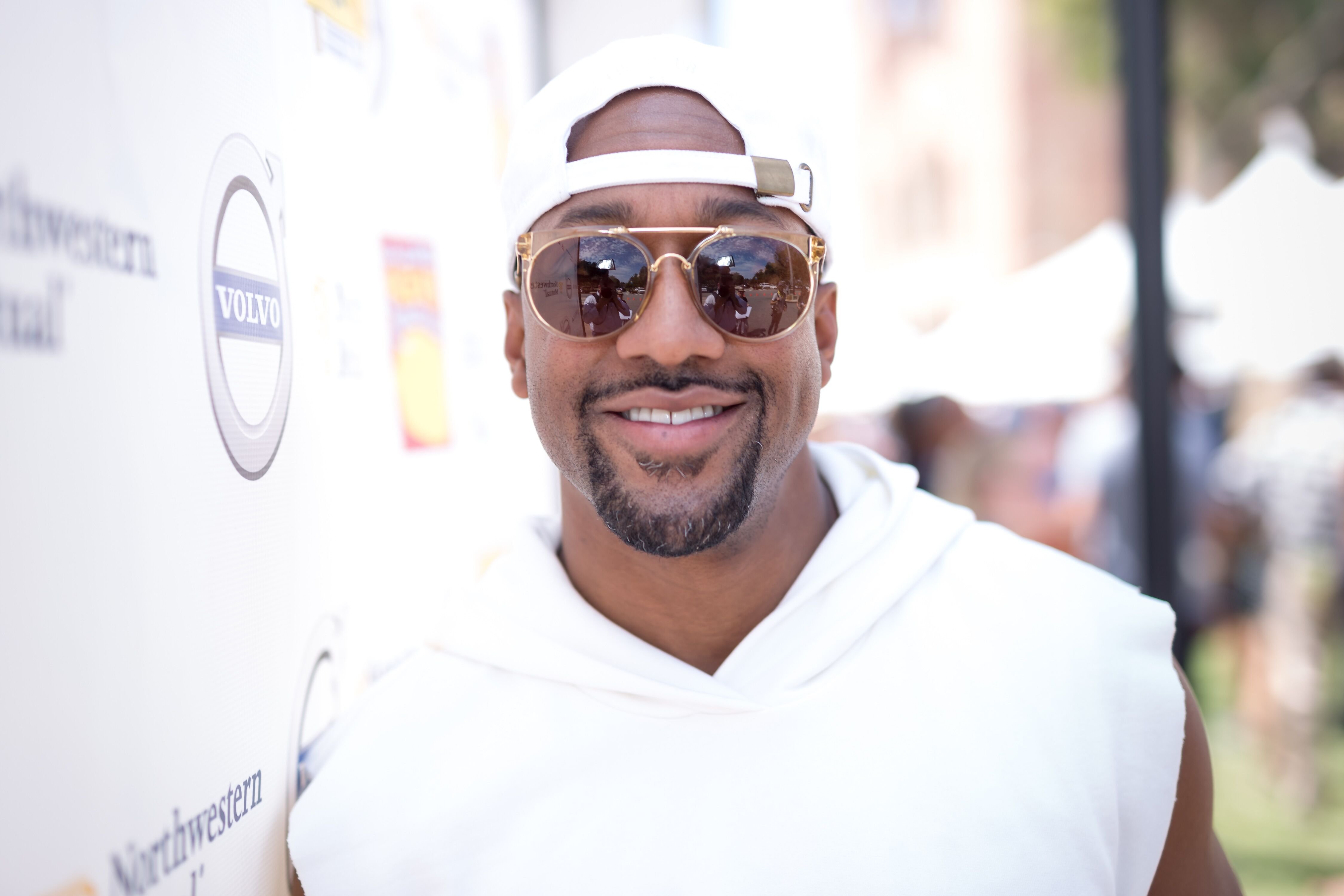 Samaya wore a blue long-sleeved printed top, which she matched with purple pants. She also rocked braids. In the video, White and his daughter showed some of the most hilarious memes that rocked the internet last year.
In 2020, most people remained indoors as a result of the COVID-19 pandemic. Hence, the internet provided a means of entertainment for many. 
Therefore, it was not surprising to find the internet littered with multiple memes as people made fun out of different situations. White and Samaya featured the best of those memes in their countdown. 
Reacting to White's post, many of the actor's fans commented with laughing emojis, with some of them also hailing the daddy-daughter duo for looking adorable. 
In a chat with the Chicago Tribune, he recalled one of the worst moments from his career about a time he partied with the New York Yankees all night.
White and Samaya are practically twins, and the former enjoys and embraces every moment he gets to spend with his beautiful daughter. 
The actor has shared many of his and his mini-me's beautiful moments with his fans on social media. From those posts, White's fans have seen that one of his and Samaya's favorite activities is grabbing food to share. 
They also love hanging out together and the actor takes his daughter out with him on many outings. White shares Samaya with his ex-wife, Bridget Hardy, who he married in 2006 but divorced in 2009. 
White is famous for playing the character Steve Urkel in the ABC sitcom "Family Matters." He also portrayed Steve's alter ego, Stefan Urquelle, in the series' fifth season. 
In a chat with Page Six, White said playing Stefan's character was catnip for the ladies and helped him out with Black women as it saved any chance he was going to have with them.
Last year, White launched a podcast, "Ever After," where he interviews fellow child stars who have successfully transitioned into adulthood.  
In a chat with the Chicago Tribune, he recalled one of the worst moments from his career about a time he partied with the New York Yankees all night and had to go to work with just an hour of sleep. 
However, the actor managed to keep things together at work, with no one noticing he was hungover. He noted he used every ounce of energy within him to keep it together though he was sweating and puking in his dressing room.