Vanessa Bryant Displays Meaningful Ring as She Naps with Her Youngest Daughter Capri (Photo)
Vanessa Bryant shared a cute snapshot that showed her napping with her youngest daughter, Capri, as she displayed a ring with her late husband, Kobe Bryant's name on it. 
Since her late husband Kobe Bryant and daughter Gigi's passing in January 2020, Vanessa Bryant has continually shared cute pictures of her and her children, showing how they carried on after the former basketballer's demise. 
Vanessa took to her Instagram Story recently to share yet another adorable picture featuring one of her daughters. The photo showed Vanessa and Kobe's youngest daughter, Capri, napping on her mother's body.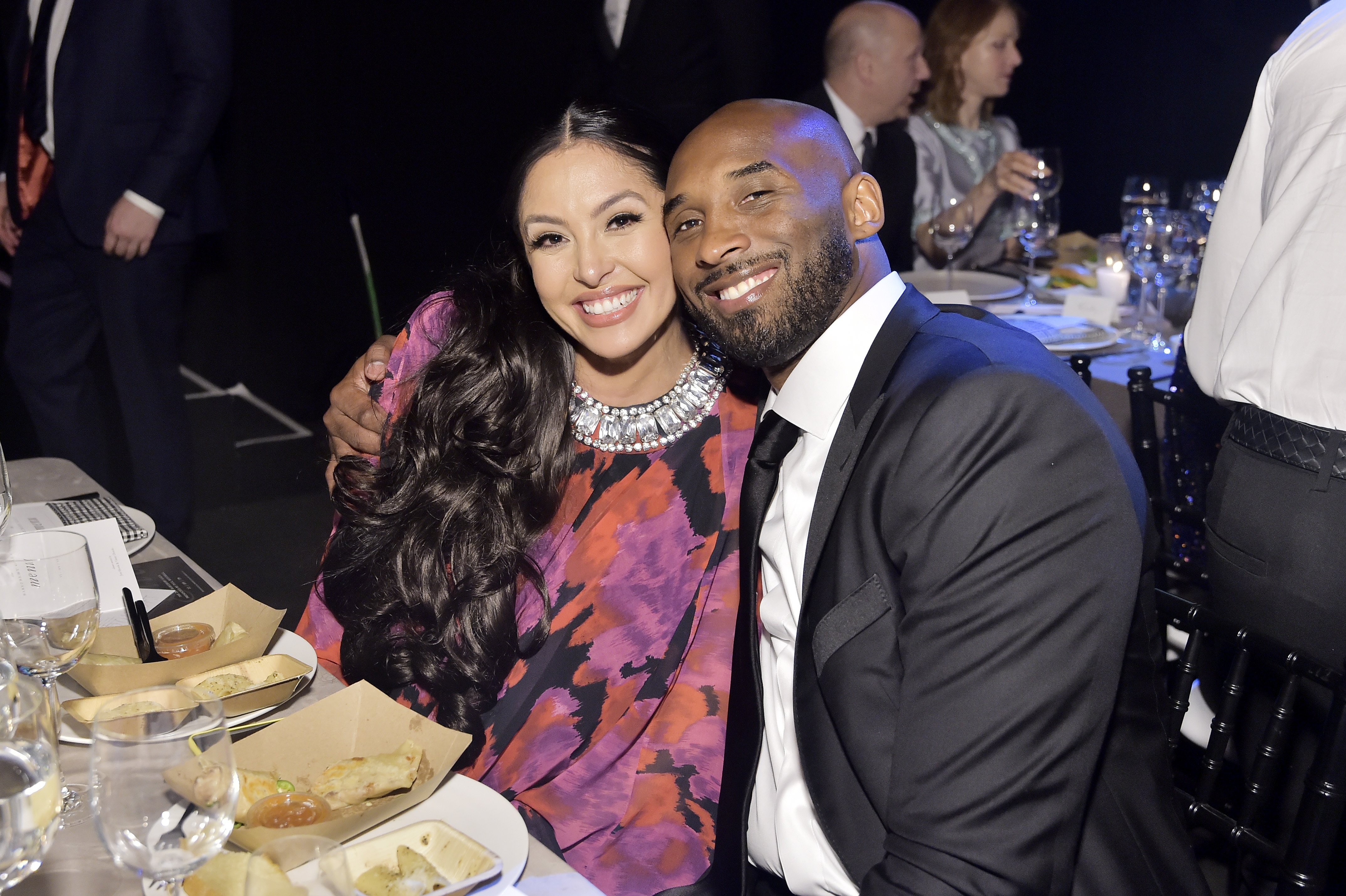 Vanessa wrapped her right hand around Capri's body as she slept peacefully. The snapshot also showed the meaningful ring she wore on her finger. 
The ring had "Kobe" written on it. The beautiful Vanessa smiled sweetly as she posed for the picture, which she captioned, "Nap time." 
Since Kobe's demise, Vanessa has continued to think of him and recently shared a video of the late NBA star talking about love and its relationship to marriage and career. 
In the video, Kobe smiled as he called happiness a beautiful journey. The late former LA Lakers star said love has its ups and downs, whether in a marriage or a career. 
Despite her husband's absence, Vanessa continues to remain strong for her three remaining daughters.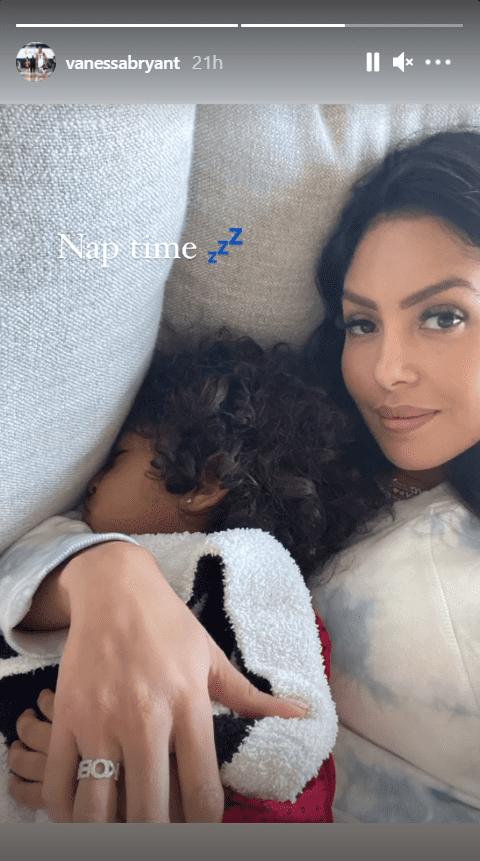 However, he said that one could persevere through love and move forward, adding that a beautiful sun emerges through the storms of love. 
Kobe further said that he believed love is an absolute determination and persistence to go through the good and bad times with someone or something one truly loves. Vanessa captioned the video, writing:
"I LOVE YOU @kobebryant Miss you and Gigi so much. ❤️."
Even in death, Kobe continues to look after his family through his legal trust, which was established to provide for them after his death. Capri was recently added to the trust after the court approved of her addition. 
Despite her husband's absence, Vanessa continues to remain strong for her three remaining daughters, Natalia, Bianka, and Capri.
The loving mom shared a picture late in December that showed her and the 17-year-old Natalia posing with their hands resting on their chins, looking like twins as they did. She captioned the post by saying Natalia is her copy and paste. 
Vanessa also recently shared a sweet photo of Bianka, 4, climbing a toy car, smiling from ear to ear as she did. Vanessa and her daughters would celebrate a year since Kobe and Gigi's passing on January 26.