Jen Lilley Has Been Married to Jason Wayne for 13 Years — inside Her Personal Life
Hallmark star Jen Lilley works with some of the most handsome leading men in the business, but her heart belongs to her husband, Jason Wayne.
Jen Lilley frequently plays the lovelorn heroine, still looking for Mr.Right, but in real life, the actress found her soulmate long ago, and they have been married for 13 years.
Jen and Jason Wayne met in 2004 and married in 2007. They adopted sons Jeffrey, 2, and Kayden, 4, before welcoming their first biological child Julie, now 1 year old, in July 2019.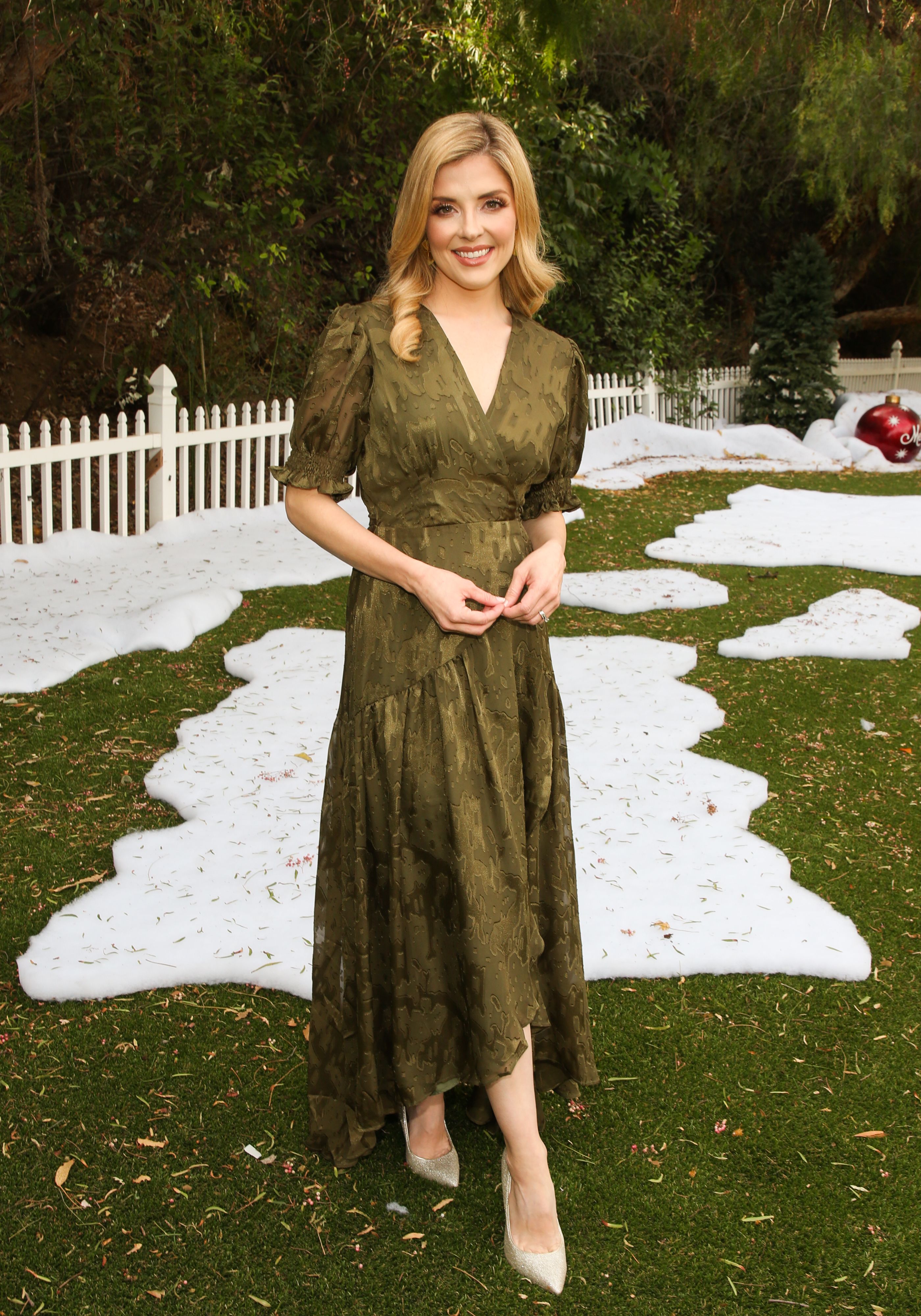 MARRIAGE MADE IN HEAVEN
There is one thing that Jason and Jen share besides their love for each other, and that is their commitment to helping the thousands of children foundering in the foster care system.
Jen's father was a judge, and the actress and her husband are determined to do their part and offer some of those lost children a home and the love they so desperately need to grow up healthy and happy.
What Jen does find most difficult is being away from her children when she has to leave Los Angeles to film on location.
FOSTERING TO ADOPT
In 2016, Jen and Jason announced that they would be fostering a little boy, Kayden, who was then just 4 months old. The actress was overjoyed and revealed she would be starting the adoption process:
"I have so much peace in my heart knowing that this time, when I come back, he won't be my foster son, he'll be my soon to be adopted son."
GROWING THE FAMILY
In June 2019, Jen and Jason adopted Kayden, and by then, their family was growing by leaps and bounds. The Waynes were already fostering another tot, Jeffrey, when Jen fell pregnant.
A month after Kayden's adoption, the family celebrated once again and welcomed their third child. In July 2019, Jen gave birth to a daughter, Julie Evangeline, at Cedars-Sinai Medical Center in Los Angeles.
HEARTBREAK
Julie's arrival was a special blessing to the couple who had gone through the heartbreak of a 12-week miscarriage, which had left the actress devastated in 2018. She confided:
"When it happened, I was devastated and felt so alone. I was 12 weeks along, just a week from telling my family, and beyond excited."
MISSION OF LOVE
Besides adopting their two sons, the couple works closely with Childhelp, an organization dedicated to helping children who have been victims of child abuse by providing emotional, psychological, and financial support.
Childhelp is devoted to children that Jen describes as profoundly damaged and transforms their lives, helping them overcome their trauma and neglect, and become fulfilled members of society. 
RECOGNITION
Over the years, Jen has used her fame as a Hollywood actress to advocate for children's rights. She is the ambassador not only for Childhelp but also for ECPAT (End Child Prostitution and Trafficking) and The Dave Thomas Foundation.
Jen was given the National Educators Award for her work in Guatemala, where she gave several concerts to raise money for the benefit of the country's at-risk children and teens.
HAPPY MARRIAGE
Jen has spoken of her happy marriage to Jason, whom she describes as the sweetest, kindest, and most secure man who is never afflicted by jealousy no matter how handsome the actor she co-stars with.
What Jen does find most difficult is being away from her children when she has to leave Los Angeles to film on location. Being a working mother is never easy, especially for an actress.
A FULL LIFE
Despite the challenges of dealing with three children under 5, Jen admits she wouldn't trade her hectic life as an activist, actress, singer, wife, and mother for anything in the world.