Chris Brown's Son Aeko Melts Hearts Showing His Curly Hair & Saying the Word Bird in a Video
Chris Brown's youngest son, Aeko, recently appeared in his grandmother's Instagram post with a bird filter on his head: "YOU ARE SO CUTE!"
Chris Brown's mom, Joyce Hawkins, is a proud grandmother to the pop star's two beautiful children, six-year-old Royalty and one-year-old Aeko.
Often, she shares photos and videos of the two on her Instagram account, including a recent clip of her grandson looking surprised to see a filter used in the snap.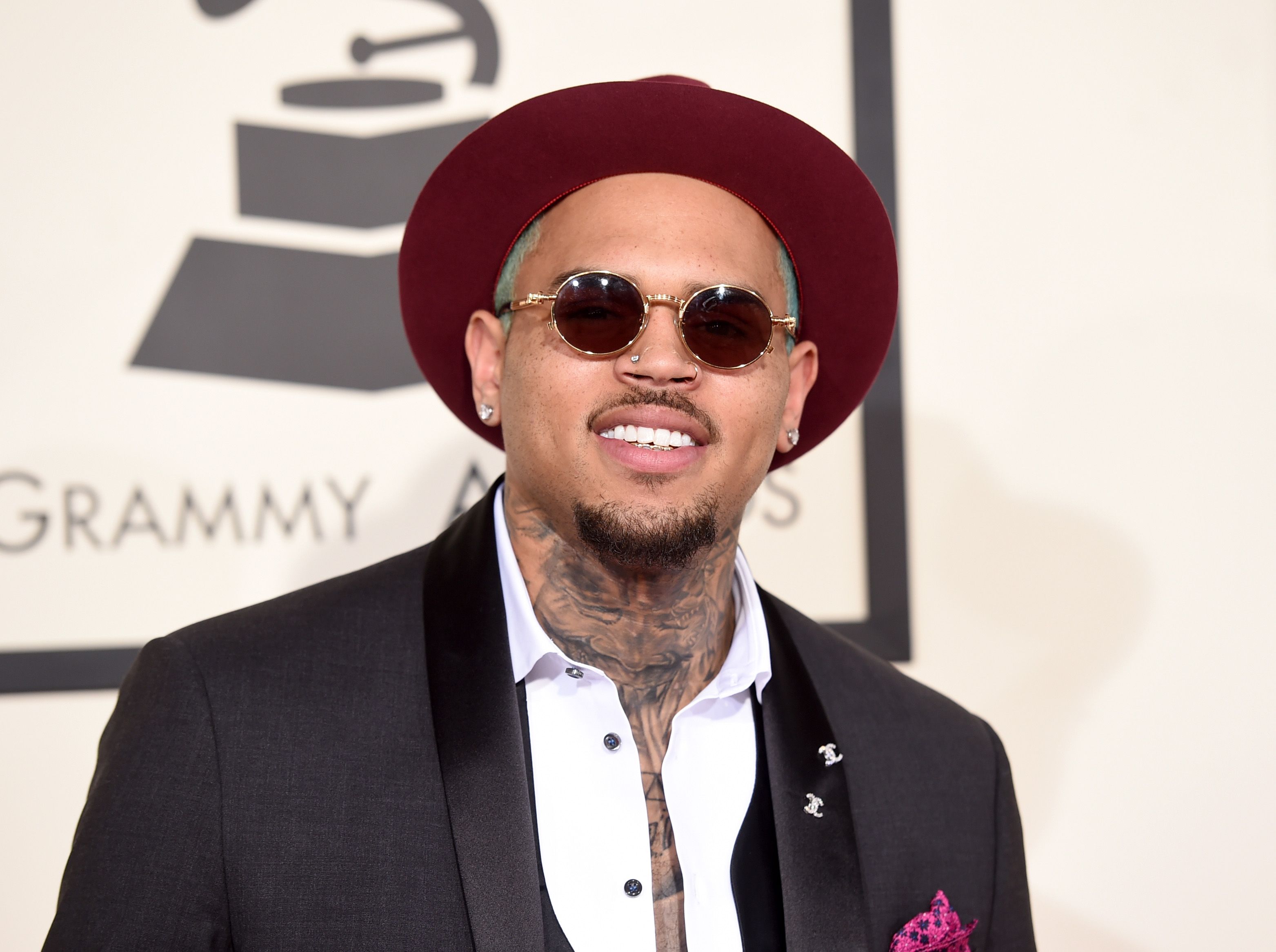 Aeko, dressed in a white long-sleeved onesie with a dog's face printed in front, showed off his little curls while a bird sat on top through the filter. "YOU ARE SO CUTE," Hawkins captioned the post. "MISS YOU SO MUCH MY ANGEL!"
The toddler looked adorable, trying to mumble words out, including "bird," which he successfully said. Women could also be heard in the background, being playful with Aeko and helping him pronounce more words.
Brown and Hawkins only recently reunited with Aeko after being apart due to the coronavirus pandemic. Soon after the toddler and his mom, Ammika Harris, were able to travel, the "Go Crazy" artist's family went on a lavish vacation.
Similarly, her dad posted the same shoes, brown pants, and a blue button-down top.
The singer brought his kids on a lavish trip to Tulum, Mexico, and shared several sweet photos on social media, including a sweet snap of him hugging Aeko.
Brown also shared a sweet photo of Royalty watching over her little brother who waded in the pool. Although the star switched off the comments section, many fans were certainly warmed by the snap of the siblings.
As days pass, both Royalty and Aeko show more resemblance to their father. The six-year-old undoubtedly inherited her dad's exceptional performing skills while her brother is beginning to look like Brown.
In Harris' recent Instagram photo, the little one looked like the singer's twin while dressed in a beige PatPat outfit and playing with colorful toys.
Royalty also previously shared a photo that showed a strong resemblance to the "With You" artist in a side-by-side post, where they did the same pose.
Royalty stood in a red shirt, red jacket, brown skirt, and red Converse sneakers on the left. Similarly, her dad posted the same shoes, brown pants, and a blue button-down top on the right side.