Jordin Sparks Smiles with Her Husband & Son While Making Similar Facial Expressions in Photos
"American Idol" winner Jordin Sparks looks joyful in a beautiful picture of herself on social media together with her husband Dana and their adorable son, DJ. The trio shared a fun expression online.
R&B singer Jordin Sparks, who rose to fame in 2007 for winning the sixth season of "American Idol" at 17, has found the meaning of life in the form of her little family.
Now 31, Sparks has been balancing her successful career and family life. She shared with fans on January 11 her cute family pictures on Instagram.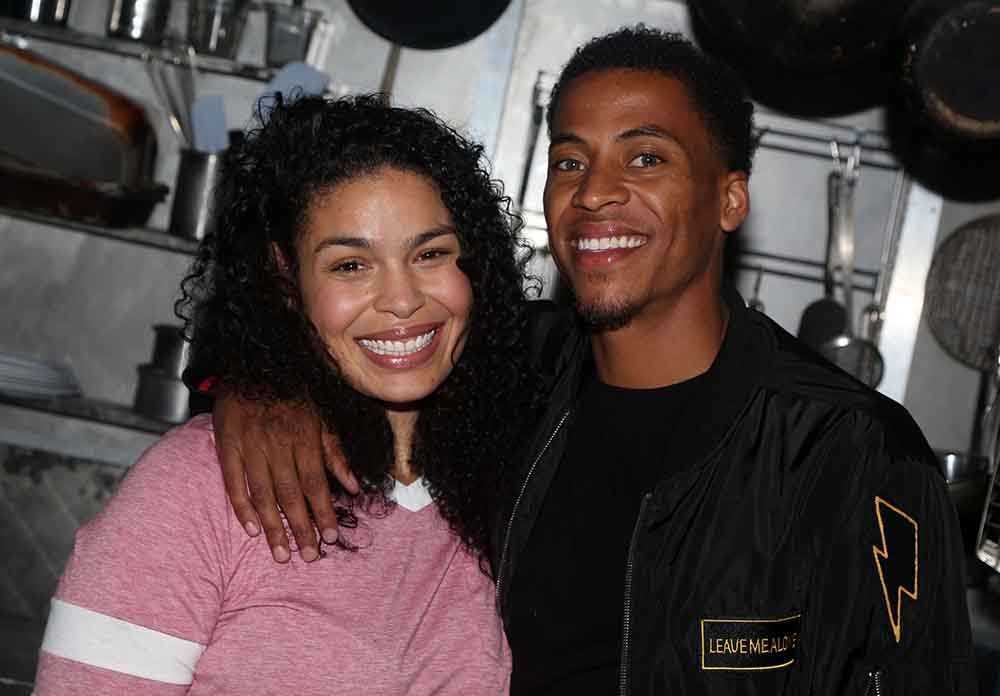 A FUN FAMILY SNAP
Now 31, the "No Air" singer has clearly enjoyed motherhood. She looked delightful sharing smiles with her husband, Dana Isaiah, and two-year-old Dana Isaiah Thomas, Jr., whom they call "DJ."
Sparks and Isaiah, who tied the knot in 2017, flashed a wide smile while DJ burst a laugh on the side. The couple shares a striking resemblance in the snap.
Dressed in navy blue jersey shirts that have red and white lines on the side, the whole family made a fun expression at the camera while they stuck their tongue out.
Based on their clothes, Sparks' family looked like they are clearly rooting for the Arizona Cardinals football team. The "Tattoo" singer captioned her post:
"Happy spouse, happy house so...BEAR DOWN! ??"
Many fans took to the comment section to express their thoughts. Some fans commented with heart-eyed emojis, while another fan wrote, "you guys are so adorable."
RELEASING HER CHRISTMAS ALBUM
In December last year, Sparks finally released her first holiday album, "Cider & Hennessy." Producing the Christmas-themed track has been the doting mother's dream, aside from winning "American Idol."
The Arizona-native songstress proudly shared that she executive produced the album with Isaiah, her lifetime partner. Creating the album is her way of spreading holiday cheers amid the COVID-19 pandemic.
Whether she has plans on expanding her family, Sparks shared that having one child is enough for her now.
NO PLANS YET
Since tying the knot with Isaiah, Sparks added that her husband is not just a perfect partner but also an amazing father to DJ, whom they welcomed in May 2018.
The acclaimed singer also gushed about DJ "growing exponentially" as months pass by. Her little boy can already have full-blown conversations with her husband, as well.
Whether she has plans on expanding her family, Sparks shared that having one child is enough for her now. She wanted to just focus on her super active boy.
While traveling over the holidays is a good idea for the family, Sparks recently shared they wanted to "take the risk." She added that Isaiah hasn't seen his family for almost a year. 
Visiting the other side of the family would make her husband happy. Sparks also said that they have been following the safety protocols imposed by the government.