Jessica Simpson Posts a Sweet Photo of Her Youngest Daughter Birdie — See How Similar They Look
American singer and actress Jessica Simpson showed off the striking resemblance between her and her beautiful one-year-old daughter Birdie in a recent heartwarming photo on her Instagram feed.
It is safe to say that Jessica Simpson gave birth to herself. Her beautiful daughter Birdie shares such an uncanny resemblance with her, and the proud mother has never failed to show it off any chance she gets.
In the most recent display of the golden-haired angel, the multi-talented singer and actress took to her Instagram feed to post a lovely heart-melting photo of the one-year-old.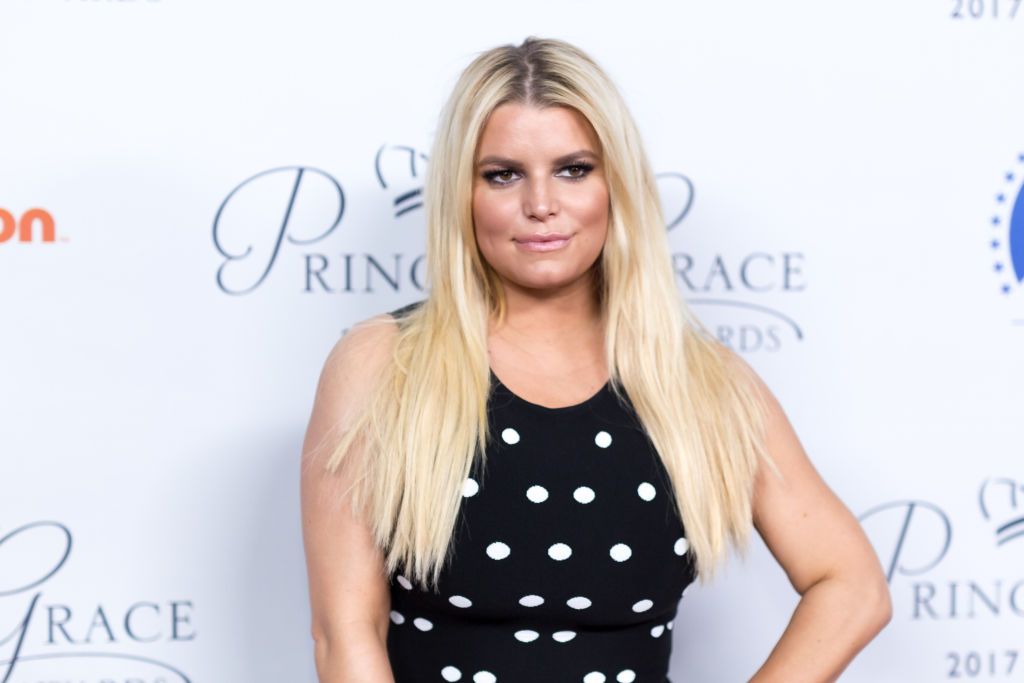 Little Birdie was seen sitting on what looked like a patterned blanket and played with plush black fabric in the sweet shot. She was sparsely dressed in a frilly striped crop top and matching skirt. 
The tot also had on a giant brown patterned hat, and her lovely head of hair peeped out of the sides in a messy tangle. Her little legs were slightly tucked beneath her, and she looked away from the camera, clearly riveted by something outside the frame. The shot was captioned: 
"My beautiful Bird."
It received many comments from famous friends and fans alike who could not get enough of the beautiful child's look. Several of them gushed about how fashionable she was at so young an age, while others raved about how much they loved her hat.
One quipped that Birdie had so much game while another called her a lucky little duck. Some fans unsurprisingly also commented that the little princess looked so much like her mother. 
Simpson had an experimental time playing Hollywood's love fields.
Birdie's resemblance to her mother goes beyond looks as the tot also shares Simpson's interest in shoes. It is not news that the singer is a shoe-lover, and she recently revealed that her daughter took after her in that aspect. 
The star explained that her first words were "shoes," and the toddler changes her footwear four times a day. She also added that she wore other family members' shoes and even her father's around the house.
Though it seems like Simpson has all the love to give her little shoe-loving Birdie, it goes without notice that the tot is not her only child. The actress shares two other beautiful children with her husband, Eric Johnson, a former NFL player.
Maxwell Drew, her first daughter, was born on May 1, 2012, while her second son Ace Knute, was welcomed one year later, on June 30, 2013. Birdie Mae, their last child, arrived on March 19, 2019. 
However, before settling down to start a perfect family with Johnson, Simpson had an experimental time playing Hollywood's love fields. She was once married to Nick Lachey and dated John Mayer, Tony Romo, and many more. 
Nonetheless, her longest profiled relationship was with Johnson, whom she started dating in May 2010. Six months later, they got engaged and eventually tied the knot in July 2014. With their love still waxing strong several years later, it is safe to say that the pair are a match made in heaven.