Jennifer Lopez and Leah Remini Fell in Love the Day They Met — Facts about Their Friendship
Iconic singer Jennifer Lopez and actress Leah Remini have enjoyed a time-tested friendship, which began the day they met. We go inside their amazing friendship and how the Hollywood queens became BFFs.
Apart from being actresses, Jennifer Lopez and Leah Remini share a lot more in common. The effortlessly beautiful quinquagenarians are both New York natives and have enjoyed successful entertainment careers spanning over three decades.
Even though their careers and personal lives have led them to different places over the years, the duo has built a strong bond while supporting each other through some pretty challenging times.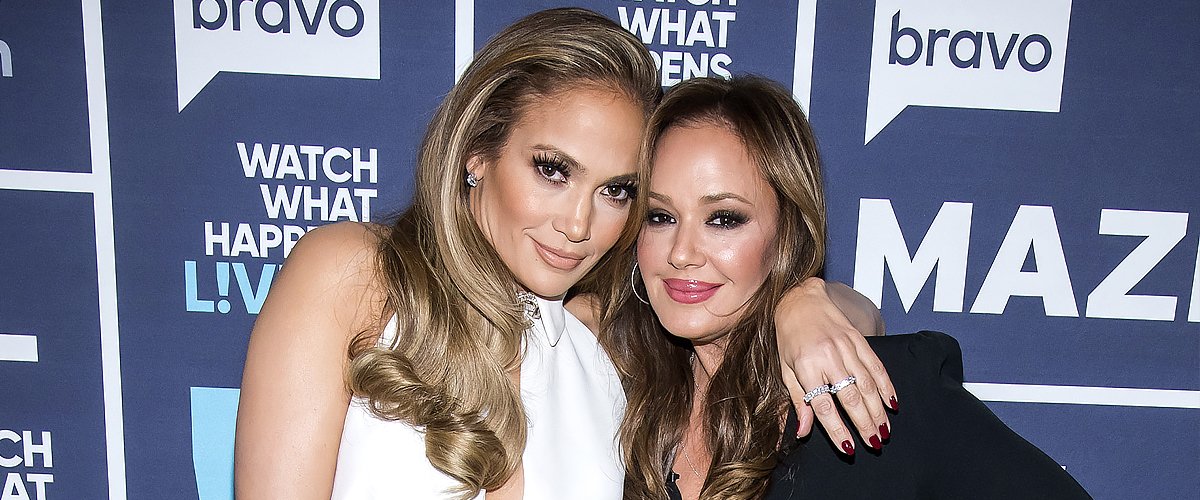 HOW LOPEZ AND REMINI MET
Jennifer Lopez and Leah Remini met in 2004 at the premiere of the Denzel Washington movie, "Man on Fire." At the time, Lopez had just started dating her ex-husband Marc Anthony (who was close friends with Remini and her husband, Angelo Pagan).
After quitting Scientology in 2013, Remini quickly became embroiled in a dirty media war with the organization.
The "Man on Fire" premiere was Lopez and Anthony's first public outing as a couple and fortuitously marked the beginning of a beautiful friendship.
Soon after the twosome were introduced to each other by the "I Need You" singer, they struck up an instant connection, and they have been friends ever since. 
During a 2018 interview with ET's Nischelle Turner to promote their romantic comedy movie "Second Act," Lopez and Remini opened up about how their friendship began. According to the 51-year-old singer, their friendship was sealed right from the start. She explained:
"It was one of those instant chemistry things, where you just feel like, 'I love this person...we fell in love right there."
Jennifer Lopez and Marc Anthony eventually tied the knot in 2004 in a private at-home ceremony in Beverly Hills. On February 22, 2008, the former lovebirds welcomed twins Max and Emme.
Lopez and Anthony quickly became one of Hollywood's hottest couples, and the demise of their romance in 2011 left many of their fans heartbroken. Ironically, Lopez and Remini's friendship outlived the marriage and is still going strong nearly 16 years later.
MORE THAN JUST FRIENDS
Genuine friendship is not easy to come by, and it is even more of a rarity in the fiercely competitive Hollywood landscape. Despite the odds firmly stacked against their continued friendship, the bond between Lopez and Remini has waxed stronger over the years. 
The two may have a lot in common, but their careers and personal lives have mostly taken them in different directions. In fact, the 2018 film "Second Act" was the first time the two would co-star in a movie despite being besties for many years.
During that time, the pair faced their fair share of personal struggles. While Lopez's split from Anthony certainly grabbed headlines, Remini's well-documented battle with the Church of Scientology is not far behind in terms of capturing headlines.
After quitting Scientology in 2013, Remini quickly became embroiled in a dirty media war with the organization, and she further enraged members of the church with her award-winning A&E docu-series titled "Leah Remini: Scientology and the Aftermath."
In several interviews, Remini has been very candid about Lopez's crucial role in helping her deal with the backlash from her decision to quit the controversial church. In her words:
"I mean, she's helped me through major moments in my life as well. Really difficult times that nobody in the world knows about."
Over the years, the duo has been very candid about their friendship. In 2018, the pair made an appearance on "The View," where they dished on their long-lasting relationship. 
The two lavished praise on each other, and Remini further emphasized the depth of their relationship when she claimed they were "very close like sisters are and also in a different way than sisters are."
WHERE ARE THEY NOW?
After three successful seasons, Leah Remini finally wrapped up her Emmy-winning docuseries in August 2019. The finale featured several ex-Scientologists sharing stories of abuse allegedly suffered at the hands of other Scientologists. 
Remini's ultimate desire is to seek justice not just for herself but for other former Scientologists who have suffered one form of abuse or the other. 
Meanwhile, Lopez has since moved on from her divorce from her ex-husband Marc Anthony. She began dating former MLB star Alex Rodriguez in 2017, and the couple got engaged two years later.
While the couple continues to serve their fans couple goals, Lopez has reiterated that she is in no rush to get married. And no one would blame her given the terrible luck she has had with her past marriages. 
Irrespective of where they may find themselves, Lopez and Remini's inseparable bond continues to shine through. And there is no doubt that the two will remain besties for a very long time.