Tina Lawson Says Beyoncé's Daughter Blue Dancing Her Heart Out in This Clip Looks like Solange
Beyoncé's adorable daughter, Blue Ivy Carter, showed off her dancing skills in a cute video. Grandmother Tina Lawson noticed that she looked like Solange. 
Tina Lawson, Blue Ivy's grandmother, is the woman behind the success of her two talented daughters, Beyoncé and Solange. Recently, the family matriarch had something to say about her granddaughter's dance skills.
Tina shared on Instagram a cute video of Blue Ivy dancing in a studio. Though the girl is Beyoncé's daughter, Tina noted that her granddaughter showed similarities with her Aunt Solange.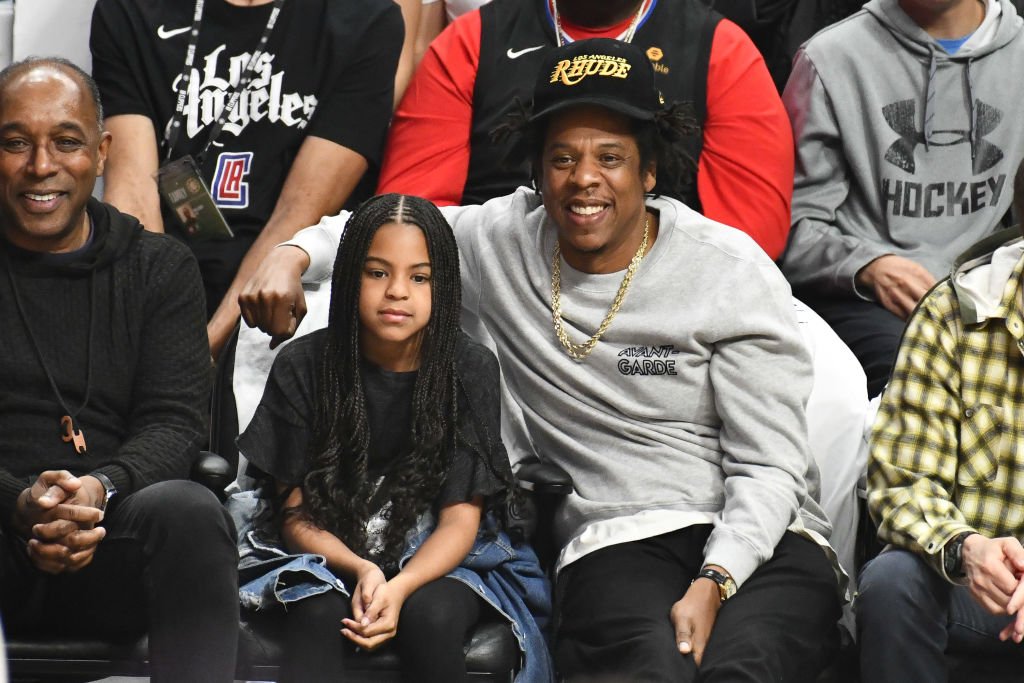 A FUTURE DANCE DIVA
In the adorable video, Blue danced along with other children in the studio. Other girls surrounding her were dressed in pink and white ballet tights. 
The nine-year-old, who wore a dress and sneakers, looked like she owned a larger space in the studio. She then busted her dance moves. Tina wrote in the caption:
"Thi is Blue but I swear it looks like Solange dancing at this age ❤️."
WHICH KNOWLES SISTER?
Many fans in the comment section looked like they were torn as to where Blue got her incredible dance skills. One fan noted that Blue got it from Beyoncé.
But one fan is sure that Blue must have gotten it from Solange, and commented that the little girl is her aunt's twin dance partner. Another one chimed in and wrote she got it from Tina.
The way Blue popped out her arms and elbows in the clip, another fan insisted that the future pop star got it from the "Lemonade" songstress. 
LITTLE GIRL, BIG ACCOMPLISHMENTS
At a young age, Blue already made a lot of big accomplishments. She had her first Grammy Award nomination for best music video category together with her mother for the song, "Brown Skin Girl."
The eldest daughter of rapper Jay-Z also took home the BET Her Award in June last year for her collaboration in the same song. Blue, whose siblings are twins Rumi and Sir, became the youngest winner in the show's history. 
Blue's remarkable voice behind the story earned praise from actress Gabrielle Union.
ANOTHER SKILL
There is no stopping Blue in building her own name. Apart from displaying her skills in singing and dancing, she is also a budding story-teller.
She previously narrated the "Hair Love" audiobook of author Matthew A. Cherry. The acclaimed author shared on Twitter his wonderful project and credited Blue's voice.
https://t.co/MSZxGSkZJn pic.twitter.com/wQ8gWl30Oy

— Matthew A. Cherry (@MatthewACherry) November 9, 2020
Blue's remarkable voice behind the story earned praise from actress Gabrielle Union. "Hair Love" tells the story of a father trying to tame his daughter's overflowing hair. 
The best-selling children's book was first released by Penguin Random House in 2019. After Cherry's book had its theater adaptation and an audio record, "Hair Love" scored a TV series from HBO Max.