Tika Sumpter from THATHN Steals Hearts with Her Smile as She Poses in a Yellow Sweater & Hat
"The Haves and the Have Nots" star Tika Sumpter looked gorgeous in a yellow top and hat in this photo shared on Instagram, and fans cannot help but fall in love. 
Tika Sumpter is all about spreading positivity through her Instagram posts. After wowing her fans with a stunning photo of herself with high Monday spirits last week, she has done it again with a new post. 
Taking to Instagram, Sumpter shared a photo of herself dressed in a mustard yellow top. She topped off the look with a wide-brim hat. The outfit was fairly modest, but it was her smile that made the shot special.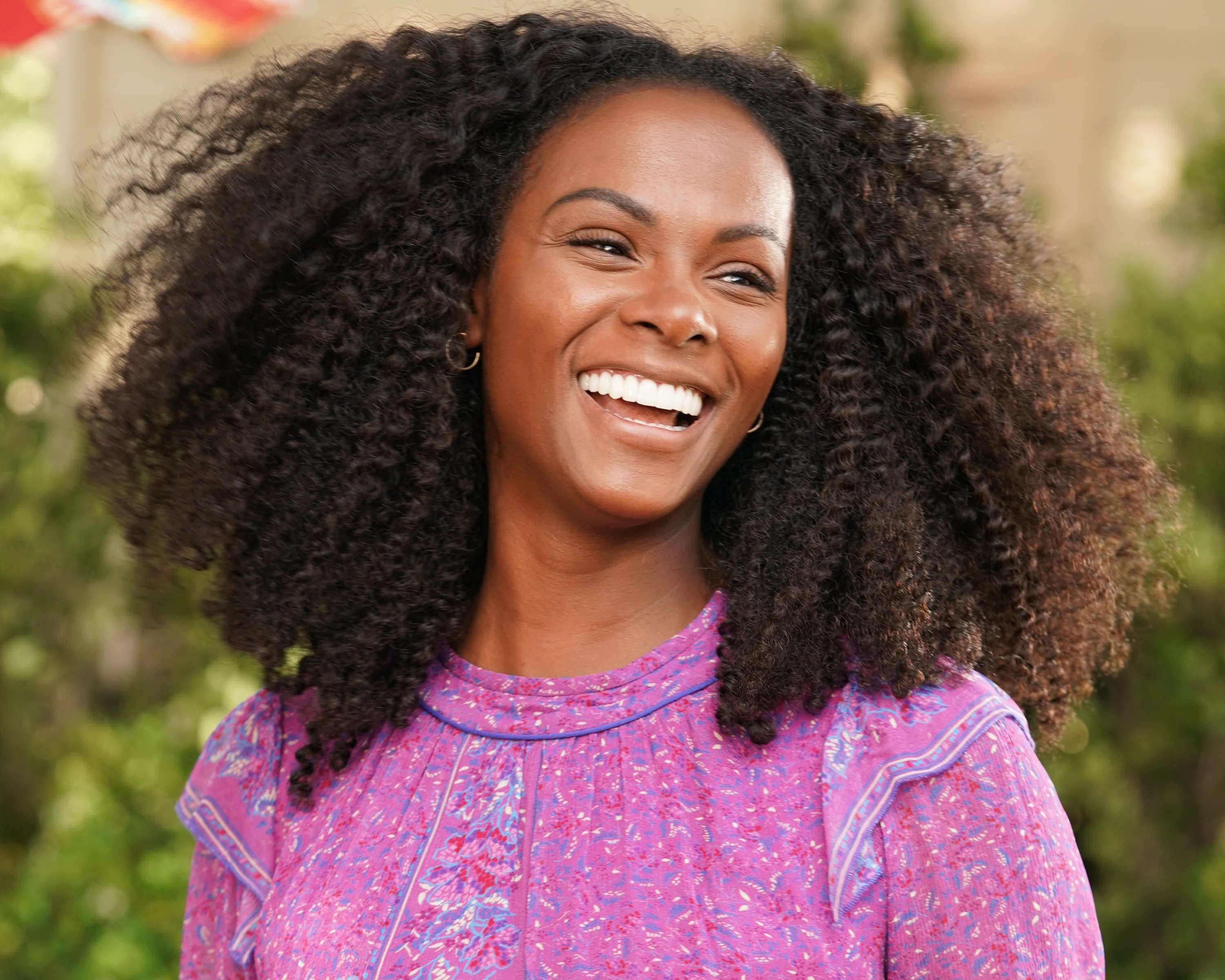 Sumpter looked away from the camera and let out a sunny smile. She rocked a nude lip with subtle shades of lipstick. As for the eye makeup, she opted for a subtle shade of nude eyeshadow and put on some mascara. 
"Finding reasons to smile every day," Sumpter wrote before asking her fans to share some of the reasons why they smile. Fans and some of her celebrity pals took the opportunity to express gratitude. 
Singer Kelly Rowland shared she was grateful to be living, breathing, and able. "Fashion Queens" star Bevy Smith expressed how happy she is to be able to wake up in her right mind in her comfy bed, preparing to do what she loves at home. 
When the "Mixed-ish" star is not stealing hearts with gorgeous photos of herself, she loves to talk about deeper matters like equality and inclusiveness. She also loves to spend time with her fiancé, Nicholas James. 
Sumpter and James are co-stars in Tyler Perry's "The Haves and the Have Nots."
Sumpter, who shares a daughter named Ella-Loren with James, is notoriously private about her personal life, though. She kept her relationship and pregnancy news private for a long time. 
The actress did not want people to bombard her with questions about the identity of the father. As someone who feels extremely protective of her family, she felt like social media can be harsh. 
Sumpter and James are co-stars in Tyler Perry's "The Haves and the Have Nots." The show is coming to an end this year with the final batch of episodes returning in May. 
The show's network OWN announced the news on social media on January 12. Throughout the seven seasons, the show was one of the network's highest-rated series. 
OWN's president Tina Perry said in a statement that the final season will be a rollercoaster ride. The storylines are juicy with a promise of well-deserved karma.