Tika Sumpter Is All Smiles Hugging Her Fiancé & Father of Her Daughter, Nicholas James (Photo)
"Mixed-Ish" actress Tika Sumpter recently shared a heartwarming photo of herself and her fiancé, Nicholas James, in a sweet embrace. The couple also shares a four-year-old daughter.
The Christmas holidays are a time to celebrate family, and for the gorgeous actress Tika Sumpter and her fiancé, actor Nicholas James, it's an even more significant time of year.
The "Nobody's Fool" actress wished her fans a great holiday with a sweet photo of herself and the handsome James that she shared on her Instagram page.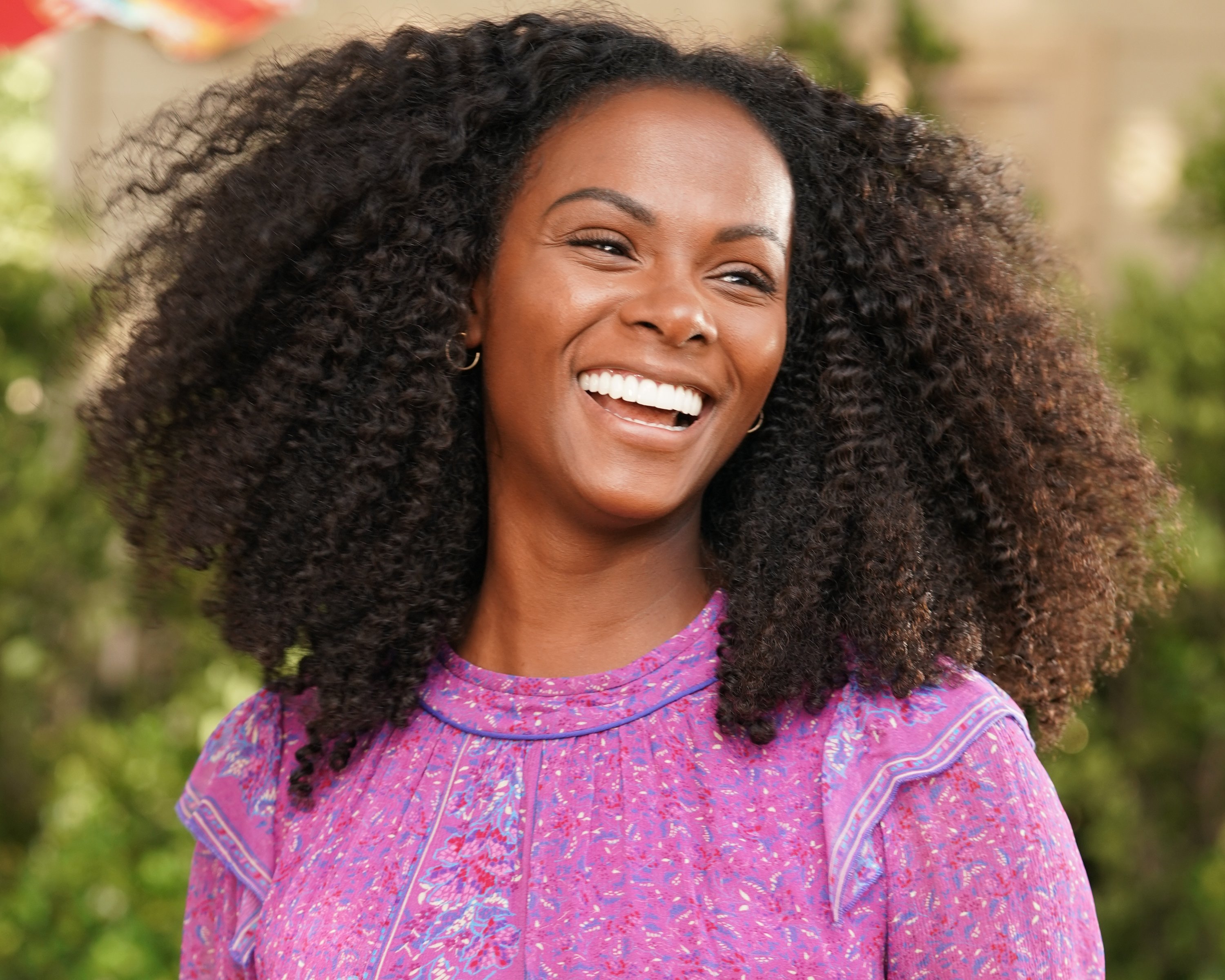 The black and white photo captured the loving essence of the couple. Sumpter was pictured looking classy in a long-sleeved denim shirt and peaked cap. 
The "Ride Along" actress' long dark hair fell below her shoulders while her face was illuminated by a huge smile as she wrapped her arms around James from behind. 
James, dressed in a dark-colored T-shirt, rocked a jubilant smile under his rugged hairy face. He also had his arms rested on Sumpter's while holding a cellphone in the other hand. The post was captioned:
"Merry merry and happy everything. From mine to you and yours."
Fans responded and wished the loving couple happy holidays as well as expressed their adoration for them. One fan admitted that they teared up upon seeing the picture.
[Sumpter] managed to hide her pregnancy from the public eye for seven months. 
Sumpter announced her engagement to James during an appearance on the daytime TV series, "The Real." She revealed that the actor had proposed to her on Christmas Day, 2017, with the help of their daughter, Ella-Loren.
The couple met on the set of "The Haves and the Have Nots," in which James played Officer Justin Lewis. The couple hit it off quickly and soon welcomed their baby girl in October 2017.
Sumpter has been notoriously secretive about her personal life and kept her relationship to herself. The actress managed to hide her pregnancy from the public eye for seven months. 
The "Southside With You" actress finally revealed that she was pregnant in an interview with Pregnancy FIt, admitting that she wanted to protect herself and her family from harsh social media comments.