Gabrielle Union's Daughter Kaavia Melts Hearts in a Colorful Outfit with 2 Bows on Her Head
Kaavia James, Gabrielle Union and Dwyane Wade's adorable daughter, melted hearts as she posed with two bow ties and a colorful trendy outfit in a new set of Instagram photos. 
Kaavia James has not just proven to be the most unconventional, nonconforming 2-year-old on the planet; she is also making it known that fashion and style will be one of her fortes.
Ever since her birth, she has not only just dazzled her fans and followers with rib-cracking social media posts; she also showed off her remarkable ever-growing sense of style.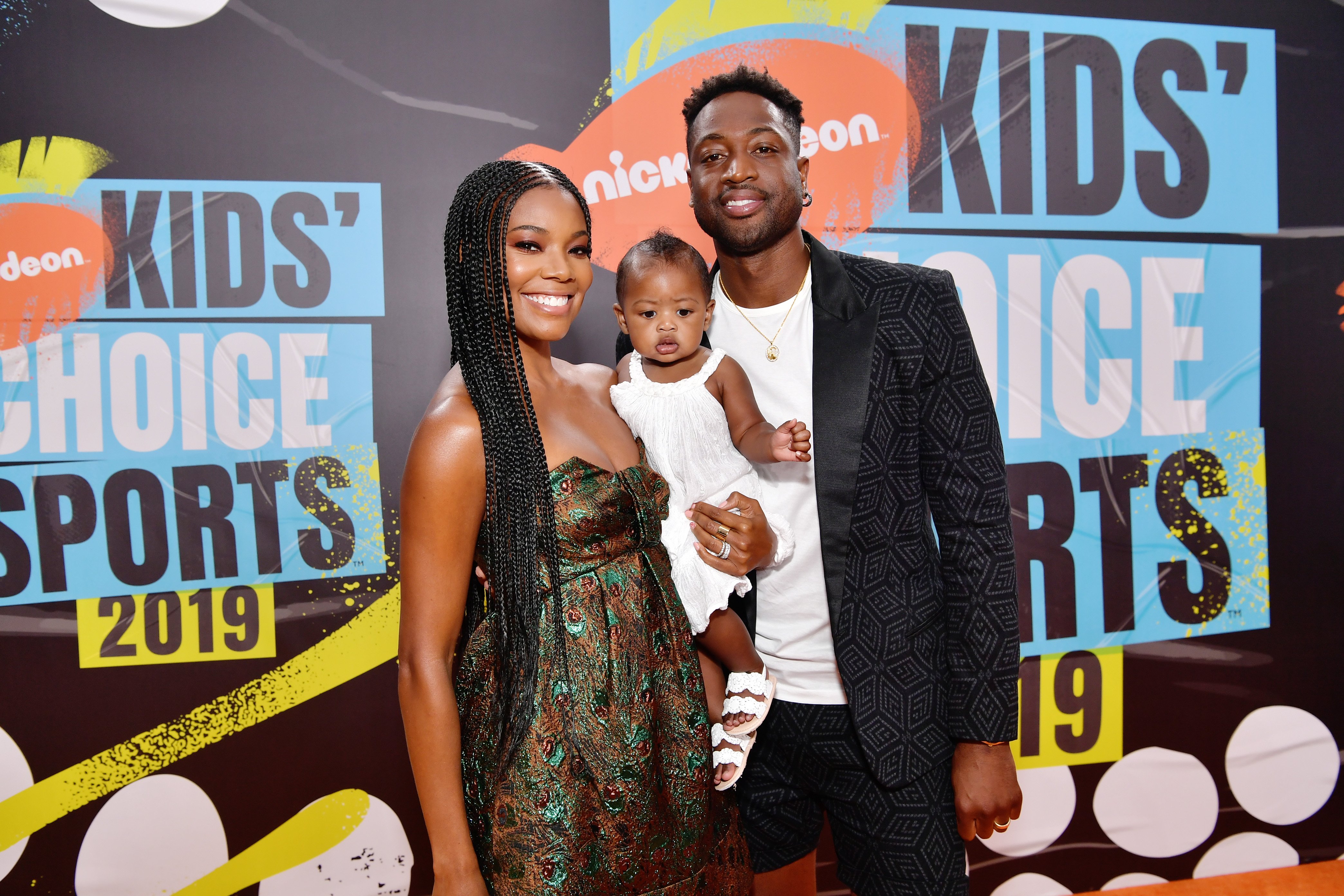 In the most recent post on her Instagram account, the adorable child was once again doing her thing as she rocked a stylish colorful ensemble. She was clad in a fitting rainbow-themed tie-dye hoodie and matching ripped pants. 
Kaavia combined it with a cute pair of pink designer shoes and had purple and bright pink bow ties attached to her curly short dark hair that was packed up in two buns. 
The photo was taken in what looked like their dining area, and the little girl was seen holding on to a high wooden chair for balance. She had different facial expressions while she seemed distracted by whatever was going on outside the picture frame. 
The post comes a few days after her mother Gabrielle Union posted a hilarious clip of her and the little tot locked in a mini pasta war after the actress tried to nip a small piece from her daughter's bowl. 
The actress explained that there were not many children's books that shed light on non-traditional births.
In the video, Union was seen trying to steal a piece from the little tot, who responded by snatching the bowl and screeching in disapproval. The star was, however, having a lot of fun, and she later revealed in the caption that she needed the laugh. 
Besides the little mother-daughter tussle, the pair do share a close bond, and the proud mother never fails to make it clear. A few days to the end of 2020, they were both seen twinning in gorgeous swimsuits during a fun day at the beach. 
The actress, while carrying her sweet princess, was clad in a stunning low-necked swimsuit with green straps and a dark blue bucket hat. Kaavia also matched the look in her adorable piece as she soaked up the sun. 
The shot was one of the tot's more sunny pictures as she is known for her characteristic gloomy attitude. With this, one can easily remember when her father Dwyane Wade posted a somewhat downcast photo of her that soon turned into a viral meme. 
The shot was taken at the beginning of the lockdown last year, and Kaavia was seen sitting on a couch, dressed in grey pajamas as she stared ahead of her with a bland facial expression. 
Despite her intense aura, the little girl never fails to be a source of inspiration to her parents. After the release of her children's book called "Welcome to the Party" early last year, Union revealed that it was inspired by her daughter.
Kaavia was born via surrogacy, and the actress explained that there were not many children's books that shed light on non-traditional births. So, to show her support for kids in those circumstances, she picked up the publishing mantle.