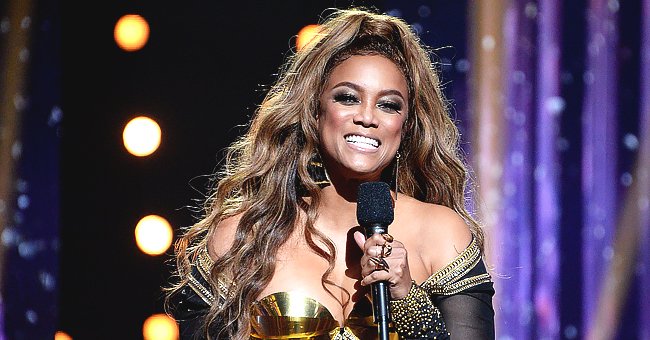 Getty Images
DWTS Host Tyra Banks Posts Rare Video of Her 4-Year-Old Son York Rapping about Lettuce Wraps
Tyra Banks' son York showed off his rapping skills in a recent video where he was rapping about lettuce wraps, as seen on his mother's Instagram account.
Show host Tyra Banks is proud of her son's rapping skills, sharing a video of four-year-old York rapping about lettuce wraps; the boy is quite good for a toddler.
The model and "Dancing with the Stars" host posted a video of lettuce wraps, and York could be heard in the background saying "Bacon and Cheese and Peppers on Lettuce." As the plate spins, Banks' encouraging words to her son could be heard.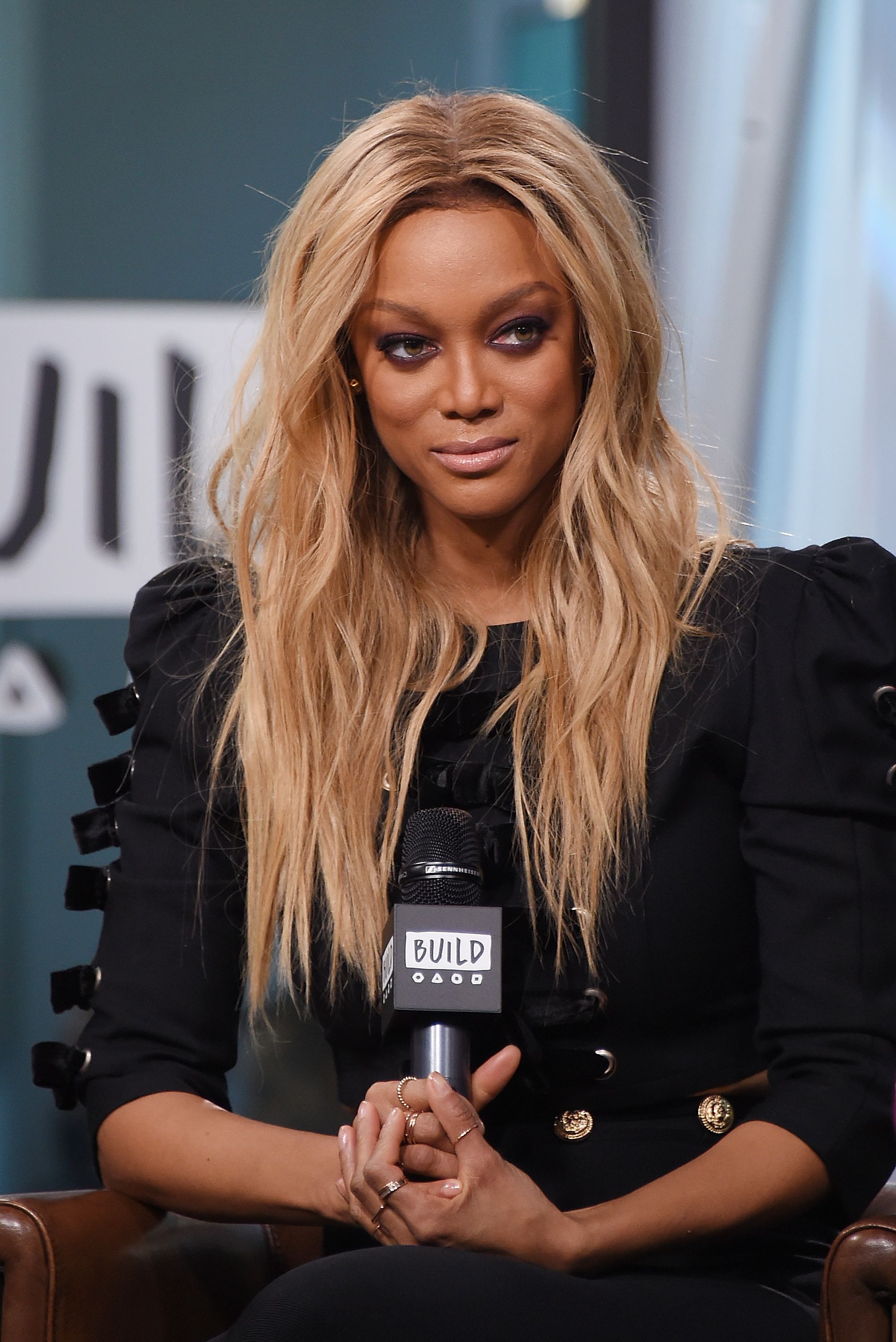 Tyra Banks at the Build Studio to discuss the show "America's Next Top Model" on January 9, 2018. | Photo: Getty Images
The TV star told her son that his rap skills and bars were good. She also acknowledged his little country south accent. Although only their voices could be heard in the video as their faces did not show, the caption read:
"Bacon and cheese and peppers on lettuce! ? Food tastes even better when you sing about it with the fam... How about these wraps, y'all?? ?."
Fans and followers of Banks shared their thoughts about the wrap and York's rapping skills in the comments section. Some fans said the wrap looked delicious, while others said York was an original when it came to rapping.
A person pointed out that York's lines were a perfect rhyme, while another commended his originality and graded him an "A++" for his flows.
Although York is a big part of her life, Banks rarely shares his pictures on her social media platform.
Banks welcomed York with her then-boyfriend, Erik Asla, a Norwegian photographer. The pair welcomed him via gestational surrogate in January 2016.
Although she leads a busy life, Banks admitted that one thing she looks forward to at the end of every day is to get back home to her son and cuddle him to sleep.
Speaking on raising him, Banks expressed that her son was a fast learner and could already speak three different languages: English, Spanish, and Norwegian.
Aside from picking up languages fast, she describes him as a "good science boy" because of his inquiries about things related to science, which causes Banks to use Google a lot.
Banks, a world-renowned model, expressed that she does not want York to become a model; however, if he chooses to follow that path, she is ready to give him all the encouragement and pointers he needs.
Although York is a big part of her life, Banks rarely shares his pictures on her social media platform. She is comfortable posting parts of his body but never his face. However, there was an exception when she posted his full face on 2017's Father's Day.
In all, Banks has admitted that she is York's biggest cheerleader, and be it from making life-changing choices to rapping about lettuce wrap, she is always going to be cheering him on.
Please fill in your e-mail so we can share with you our top stories!