Meet Spike Lee's Beautiful Kids Satchel & Jackson, Who Were Named 2021 Golden Globe Ambassadors
Satchel Lee, daughter of Spike Lee, shared a family image on her Instagram page following her and her brother, Jackson Lee's appointment as 2021 Golden Globe Ambassadors.
Satchel Lee, daughter of filmmaker and three-time Golden Globe nominee Spike Lee and producer Tonya Lewis Lee recently wowed fans with an image and appreciation post on her Instagram page.
The image featured her entire family in attendance at the Golden Globe Award show, with her and her brother standing beside their parents.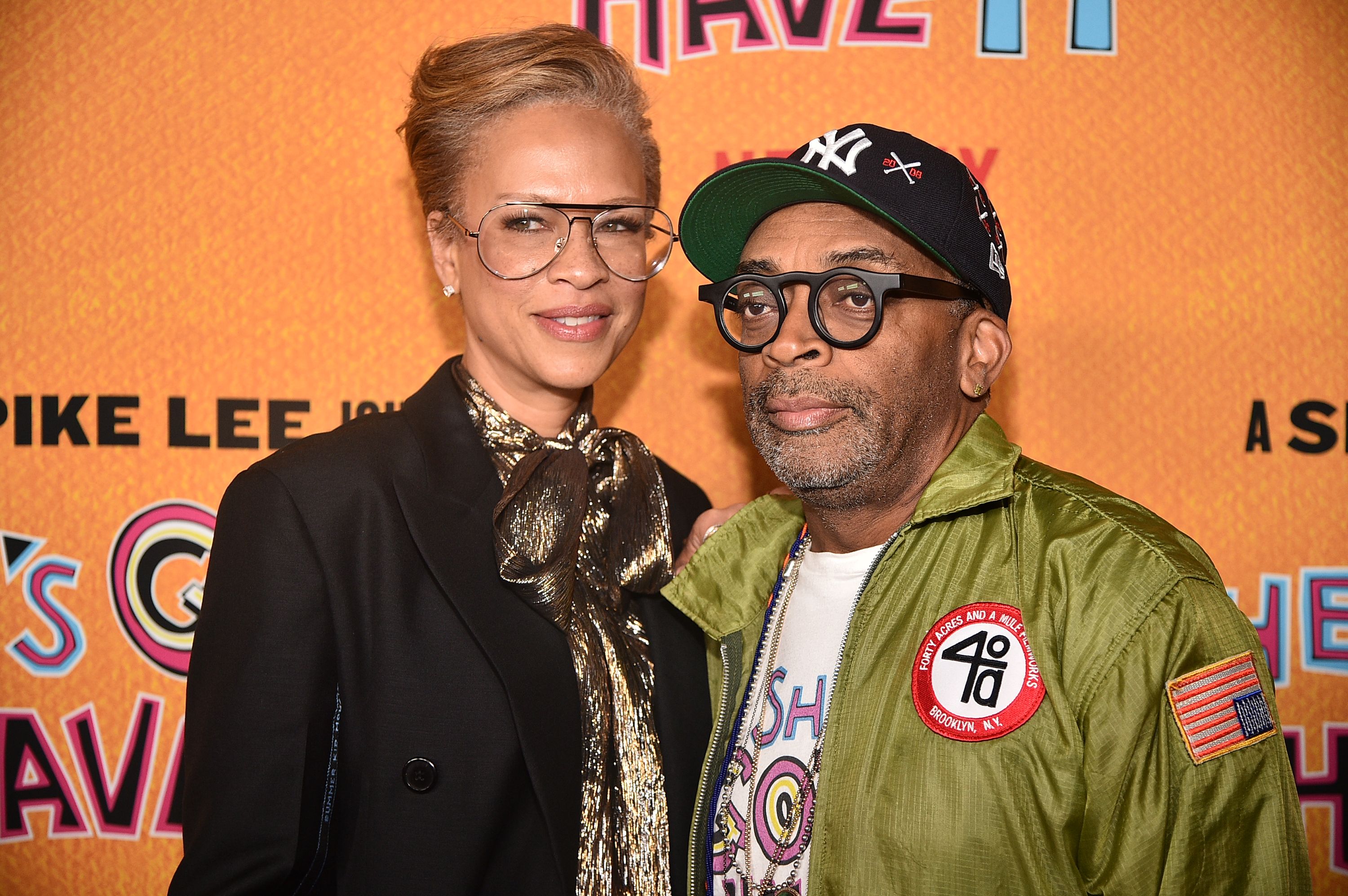 Satchel was adorned in a glittering black dress with a slit, with a tiny chain and a pendant. She also had her hair let down. Meanwhile, Jackson wore a lovely black tuxedo.
Their parents looked great in their outfits as well. Satchel's father wore a blue suit accessorized with chains, a giant cross pendant, and a beret, while her mom wore a grey draped dress.
Satchel and Jackson were recently announced as the 2021 Golden Globe Ambassadors by outgoing ambassadors Dylan and Paris Brosnan, sons of Pierce Brosnan.
The rising star named the 2021 Golden Globe Award Ambassador counted it a privilege to be honored alongside her brother and paid tribute to her father's legacy in the caption to her post. 
Satchel is very active on social media, where she regularly shares some of her moments with fans.
The siblings are following in their father's footsteps while also paving their way in the entertainment industry. Satchel sees herself as more of a producer while her brother Jackson is a director and recently directed the short film, "Thompson Farms."
During the Golden Globes ceremony, the siblings will raise awareness around philanthropic causes. Jackson will support "Big Brothers Big Sisters" to bring awareness to youth mentorship in communities.
Satchel on the other hand will focus on expanding healthcare for LGBTQIA+ communities. Jackson attributes his success to his parents.
In a chat, he said that his parents had instilled discipline and taught him and his sister dedication towards anything they wanted to achieve in life — a lesson which they apply to all aspects of their lives.
Satchel is a graduate of New York University, she studied Art at the Tisch School of the Arts. The trendy 26-year-old owns a queer/feminist/intersectional arts and culture magazine, DRØME, which also serves as a platform for marginalized voices. 
The young producer, who is poised to put a stylish twist on her father, Spike Lee's legacy, sees him as her mentor and is grateful that he allowed her to pursue her dreams.
Satchel is also close to her mom, from whom she got her fashion sense and with whom she has pulled off some of the hottest style trends in the past. 
Satchel is active on social media, where she regularly shares some of her moments with fans. In September, the beautiful diva shared a snapshot of herself in stylish braids.
In August 2018, she also featured in a picture her dad shared, showing her and her family watching a football match with Clive Owen.
Referencing her earlier post about time, only time will tell how far Satchel goes in her career. However, with her current achievements so far, it seems she can go the whole distance.