Spike Lee's Wife Tonya Lewis Shares How They Talk about Racism with Their Kids
Many famous celebrities have been making their stand on the Black Lives Matter movement. The producer and spokesperson on social issues concerning Black communities in the United States shares her thoughts about it.
The battle against racism has hit black communities once more, but especially in the United States where the Black Lives Matter movement is making a great impact all over the world. And black creatives and people from the entertainment community, such as film producer Tonya Lewis Lee are taking a stand on it.
Lewis, the wife of acclaimed film director Spike Lee was recently interviewed to reveal how she and her children are coping with everything that is happening.
She took to Instagram to share photos of her family and captioned it with a text that explains how to talk about racism issues with younger generations.
In the interview with Vogue magazine, she explained that even though she has grown-up children, and they are aware of what is happening, she has been talking to them for years, about injustice against the black communities. She said:
"Just living and thriving in America as Black people is a form of protest, so live your life unapologetically..."
CREATIVE TONYA
No doubt that Tonya Lewis is an amazing woman who does not stay still. She is the producer of shows like Netflix's "She's Gotta Have It," and "The Watsons Go to Birmingham," for the Hallmark Channel.
As a cofounder of ToniK Productions, she has produced films such as "Monster," which made it to the prestigious Sundance Film Festival.
When she is not doing any of that, she leads her women's wellness company named Movita since 2017 and has also been a spokesperson for the Office of Minority Health's infant mortality awareness campaign. By the way, she is making a documentary on it.
She has also been co-author of the New York Times bestselling novel "Gotham Diaries," and another three books for children: "Please, Baby, Please," "Please, Puppy, Please," and "Giants Steps to Change the World," written with her husband.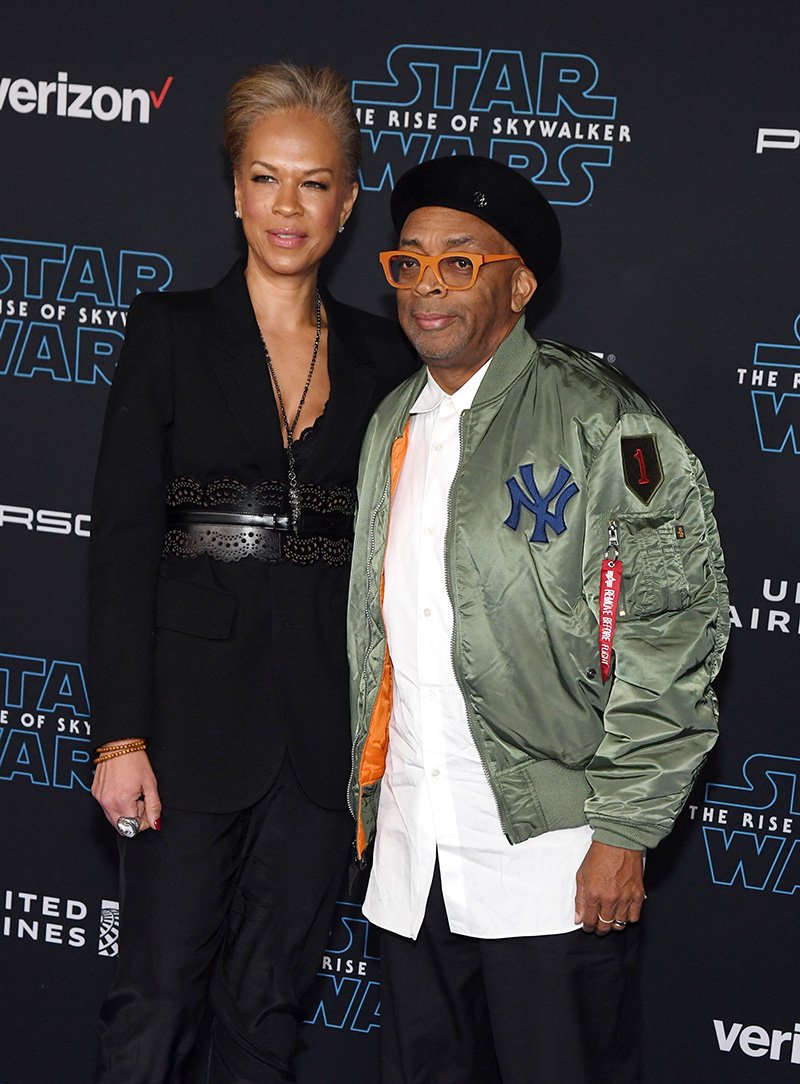 FAMOUS COUPLE
Though it might seem director Spike Lee's busy life, which does not leave him any time for family, it is actually the opposite. It all started when he and Lewis met back in 1992 at a Congressional Black Caucus dinner when Lewis was an attorney. Lee approached his future wife immediately and soon began to date. 
Two months later he proposed to her, and the following year they got married, in October 1993. Through their marriage, they both have evolved into an even more creative and prolific couple. They have two children, a daughter, Satchel, 24, and their son, Jackson, 22.