Catherine Zeta-Jones Epitomizes the Beauty of a Goddess Posing in This Stunning Morning Selfie
Catherine Zeta-Jones posted a dreamy black and white picture of herself over on Instagram. The actress epitomized the image of a goddess surrounded by morning rays as she wished her fans a good morning. 
Catherine Zeta-Jones shared the selfie with her 3.6 million strong Instagram follower base that saw fans flooding the star's comment section with touching compliments and cute sunshine emojis.
The actress has every reason to be having a good morning. One was her 20th anniversary to her husband and legendary actor Micheal Douglas, and another, her casting in the hit FX show "Prodigal Son."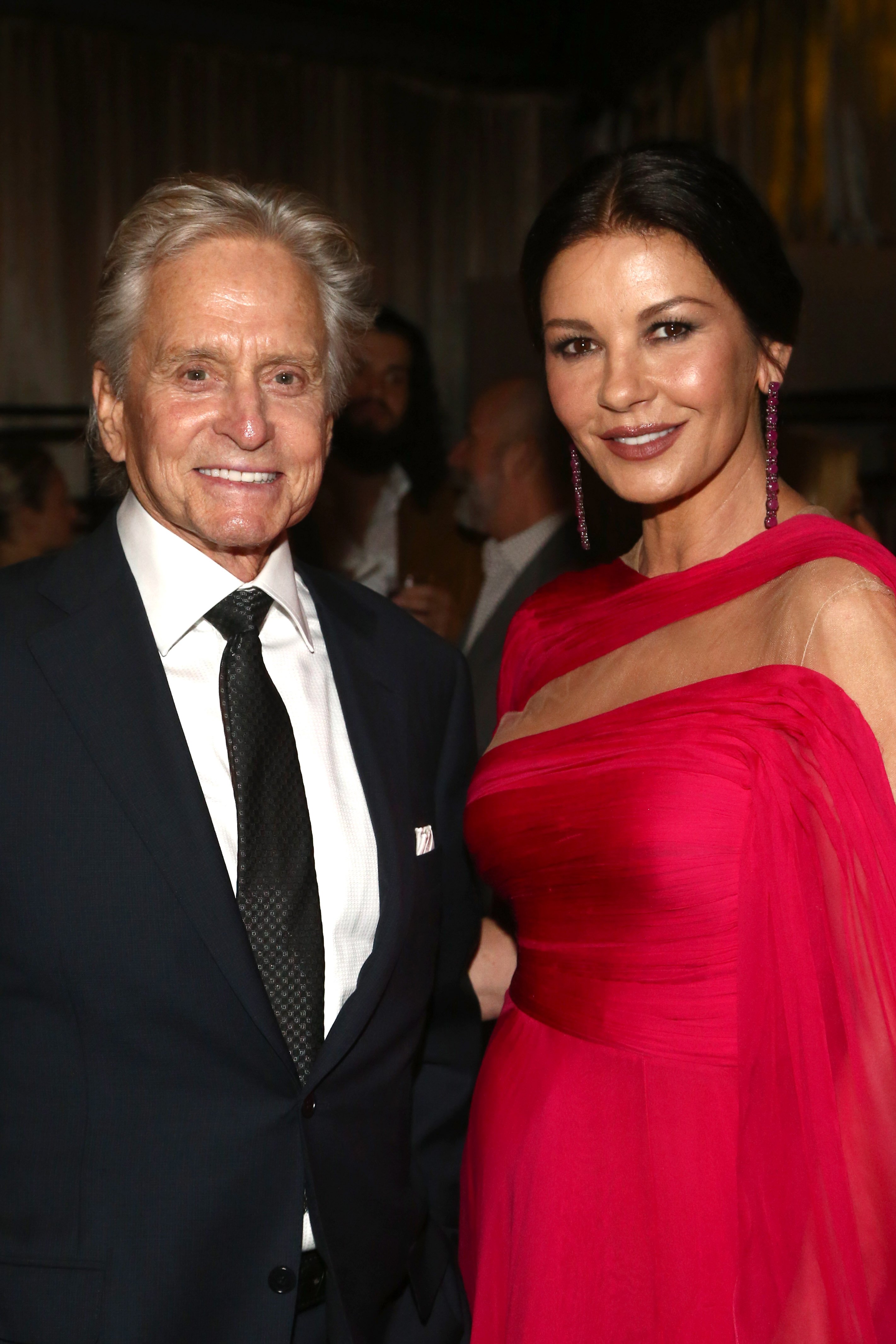 Douglas and Zeta-Jones dated in the year 2000 and were married soon after. Between them, the stars were blessed with 2 children, son Dylan Micheal Douglas, 20, and daughter Carys Zeta Douglas, 17.
Taking to Instagram, the actress memorialized her anniversary with a romantic picture of her planting a kiss on Douglas in front of a pastel pink sky. Zeta-Jones referenced Shakespeare's "Henry IV" captioning:
"I can express no kinder sign of love, than this kind kiss."
The acclaimed performer will lend her acting chops to the second season of FX's serial-killer hit drama "Prodigal Son." Zeta-Jones will play "Dr. Vivian Capshaw," a resident MD in the fictional world of Claremont Psychiatric.
The actress plays alongside Micheal Sheen, currently cast on the show as "Dr. Martin Whitley," a.k.a the blood-thirsty killer, "The Surgeon." "Capshaw" will take a strong interest in "Whitley" posing serious consequences.
The star's stepson had spent 7 years in jail due to drug-related charges after being found in possession of methamphetamine.
The dark thriller follows the exploits of "Micheal Bright," played by Tom Payne, a gifted criminal profiler with a knack for understanding killers. Zeta-Jones will act as a worthy opponent to "Bright's" serial killer father, "Whitley."
The Academy Award winner and Tony winner's character will appear in the latter half of the season. Micheal Thorn, the President of Entertainment at Fox, expressed his complete faith in the star to carry the show, saying: 
"An extraordinary talent, Catherine Zeta-Jones is the perfect foil for the brilliant Michael Sheen."
Cameron Douglas, step-son to the star, also recently gave her a reason to smile. The 42-year-old welcomed a child with wife Vivian Thibes making Zeta-Jones a step-grandmother to two adorable grandchildren.
Cameron, son to Douglas from his ex-wife Diandre Luker, shares a close bond with the actress. Following his release from jail in 2016, Cameron credited Zeta-Jones as a big contributor to his support system.
The star's stepson had spent 7 years in jail due to drug-related charges after being found in possession of methamphetamine. During this time, Cameron had also pleaded guilty to having drugs in his jail cell.
Zeta-Jones and Douglas congratulated Cameron on his Instagram page, hilariously noting his daughter Lua did not seem too pleased about the new arrival. Congratulations to the entire Douglas family.