Cameron Douglas and Viviane Thibes Welcome Second Child Together — Meet Baby Ryder
Michael Douglas' son Cameron Douglas welcomed his second child with his girlfriend this week. The actor shared the news of the birth of his son via a social media post.
Cameron Douglas, 42, became a father this month for the second time. On Tuesday, December 22, 2020, he took to Instagram to share a photo of his whole family posing together in a shaded area.
In the image, the actor stood and posed next to his girlfriend Viviane Thibes. His longtime partner smiled as she held and looked at their newborn son who faced away from the spotlight and camera.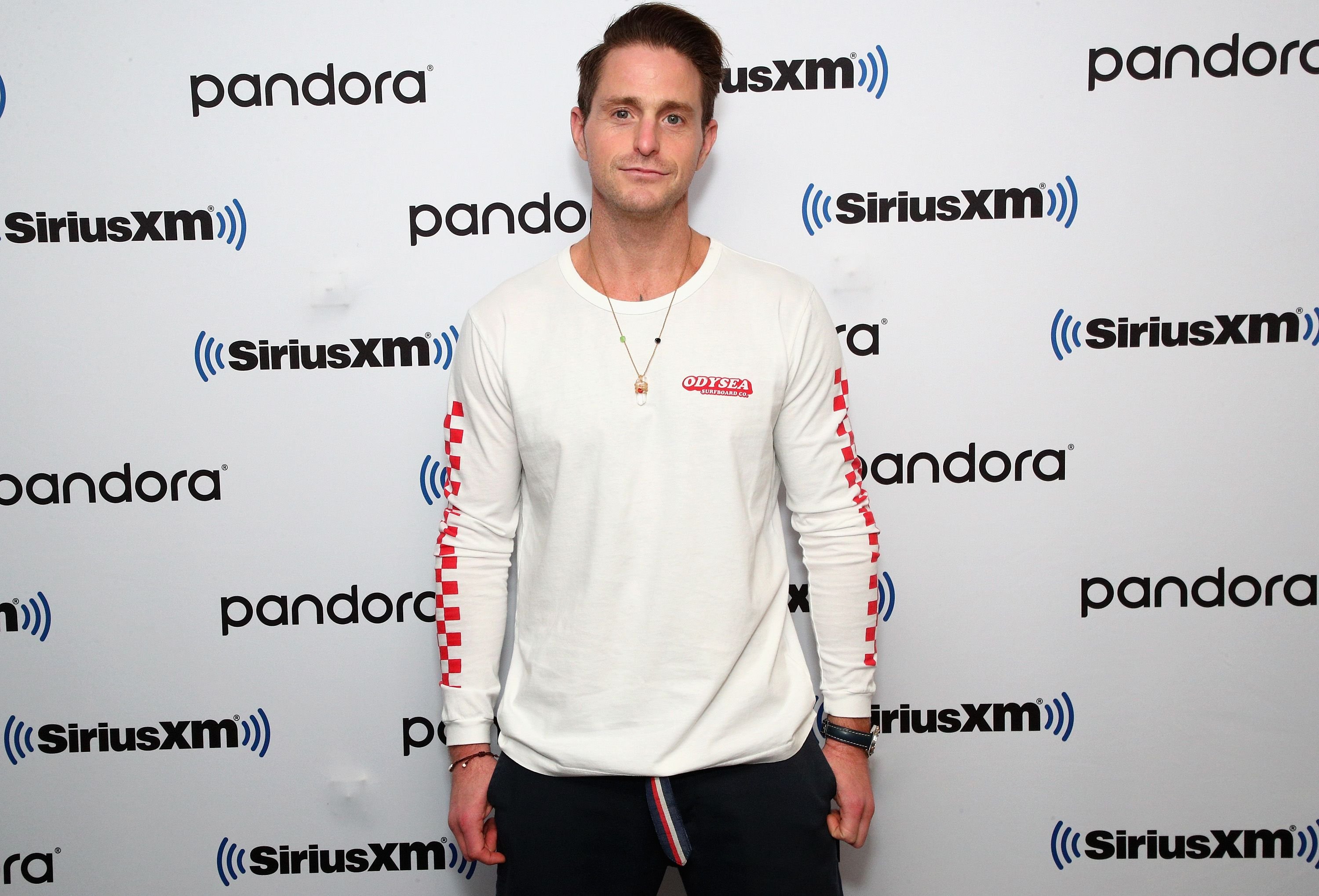 Seated next to her mother was the couple's daughter Lua Izzy, 3. She looked beautiful in a lovely Princess Elsa gown from the animation film "Frozen" but the look on her face contradicted her parents.
The little girl appeared to be looking up at her father and she didn't look too pleased. Perhaps, as it's sometimes the case with only children, she wasn't happy with the attention being taken away from her.
Cameron's stepmother, actress Catherine Zeta-Jones responded to the post to congratulate the blessed couple. She also noticed the three-year-old's expression and wrote:
"Lua's Face! like.....'whatever..........' Hilarious! Congrats!!"
Her husband Michael also shared his joy with the family with his own comment on the post. The actor revealed that he was happy for his son and girlfriend and also mentioned his granddaughter's expression, writing:
"So happy for Vivian and you. Don't think Lua is sure about this yet!"
The "Wall Street" star also shared that the news was a great holiday present. Cameron captioned the post proudly revealing that his son had finally "touched down" on planet Earth.
Three years ago, before Cameron welcomed Lua, he spoke to "ET" about becoming a father for the first time.
He also shared with his fans that the boy's name was Ryder T. Douglas. The new addition to the family is probably a shock to Lua's system who celebrated her birthday just three days before the announcement.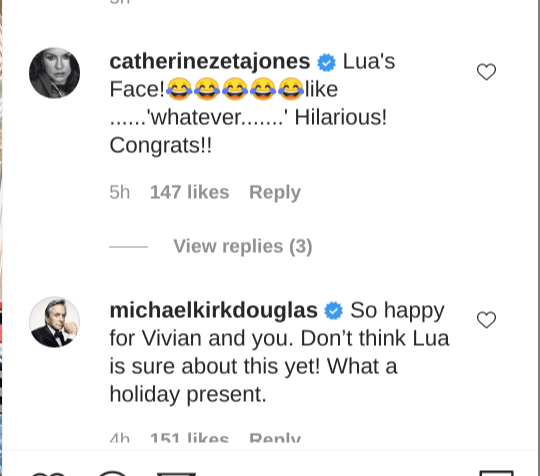 Three years ago, before Cameron welcomed Lua, he spoke to "ET" about becoming a father for the first time. He told the publication that he was looking forward to it and used it as a drive to get his life together.
In the past, the actor has struggled with drug and alcohol addiction and he went to prison for seven years for distributing methamphetamine. The star is Michael's oldest son with ex-wife Diandra Luker.