Kim Fields' Look-Alike Sister Alexis Stuns Showing Her Glowing Skin in a Knitted Dress (Photo)
Alexis Fields, the younger sister of actress Kim Fields, recently shared a stunning photo of herself on her Instagram page. The beauty donned a knitted dress that showed off her smooth, radiant skin.
Actress Alexis Fields may be the lesser-known of the Fields women, but she has all the same beauty and talent as her older sister, Kim Fields, and her mom, Chip Fields. 
The 38-year-old actress and interior designer recently shared her self-care sentiments in a post that she shared on her Instagram page.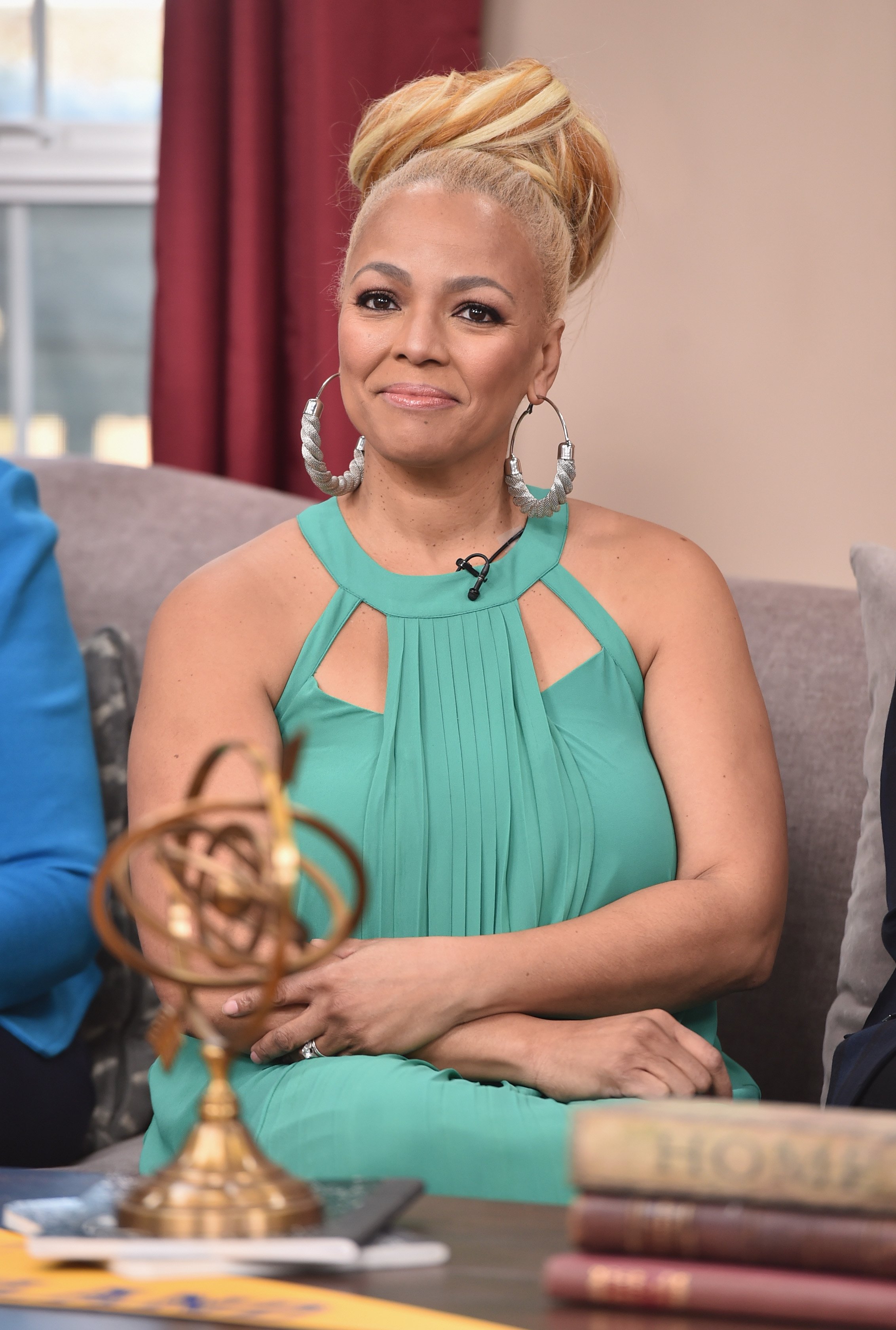 In the photo, Alexis posed against a plain brown background while wearing a short cream knit dress that fell off her shoulders to reveal her alluring shoulders and a little cleavage.
The actress' wavy shoulder-length hair looked impeccable in a side-part that accentuated her bold jawline and high cheekbones. Her subtle makeup only emphasized her natural beauty.
Alexis intentionally posed with her arms wrapped around her body and her demure face rested on her shoulder. Her closed eyes gave off a feeling of contentment as she captioned:
"Taking social media breaks is literally like hugging yourself. Especially right now."
Alexis' loyal fans took to the comments section to praise her age-defying beauty while expressing their sentiments regarding her quiet lifestyle and famous family.
A new project drew [Alexis] back to the small screen as she joined the cast of a Kerry Washington project.
One fan commented, "This must be what peace looks like!" Another fan wrote, "Beautiful. This looks like your mom," while another gushed, "My 90s crush."
Alexis, who rose to fame as a child actress in the '90s sitcoms "Moesha" and "Sister, Sister," spend most of her adulthood away from the public eye.
During the time away from Hollywood, she has lived a fulfilling life. She married Kevin Jackson, and the couple welcomed two children, with their first child born in 2008.
However, a new project drew the actress back to the small screen as she joined the cast of a Kerry Washington project inspired by the real-life couple, Pastor Touré Roberts and his wife, Sarah Jakes-Roberts.
While ABC Studios did not pick up the series, it did prove that Alexis is still passionate about film and is only waiting for the right project to come along.