Check Out Gabrielle Union's Slender Legs in a White Skirt with High Slit & Matching Sweater
Actress Gabrielle Union shared several pictures on her Instagram page that showed her flaunting her beautiful legs while clad in a white outfit.
Actress Gabrielle Union flaunted her beautiful slender legs in her recent Instagram post, which garnered over two hundred thousand likes and many comments. She captioned the post: 
"High 5 For My Left Thigh"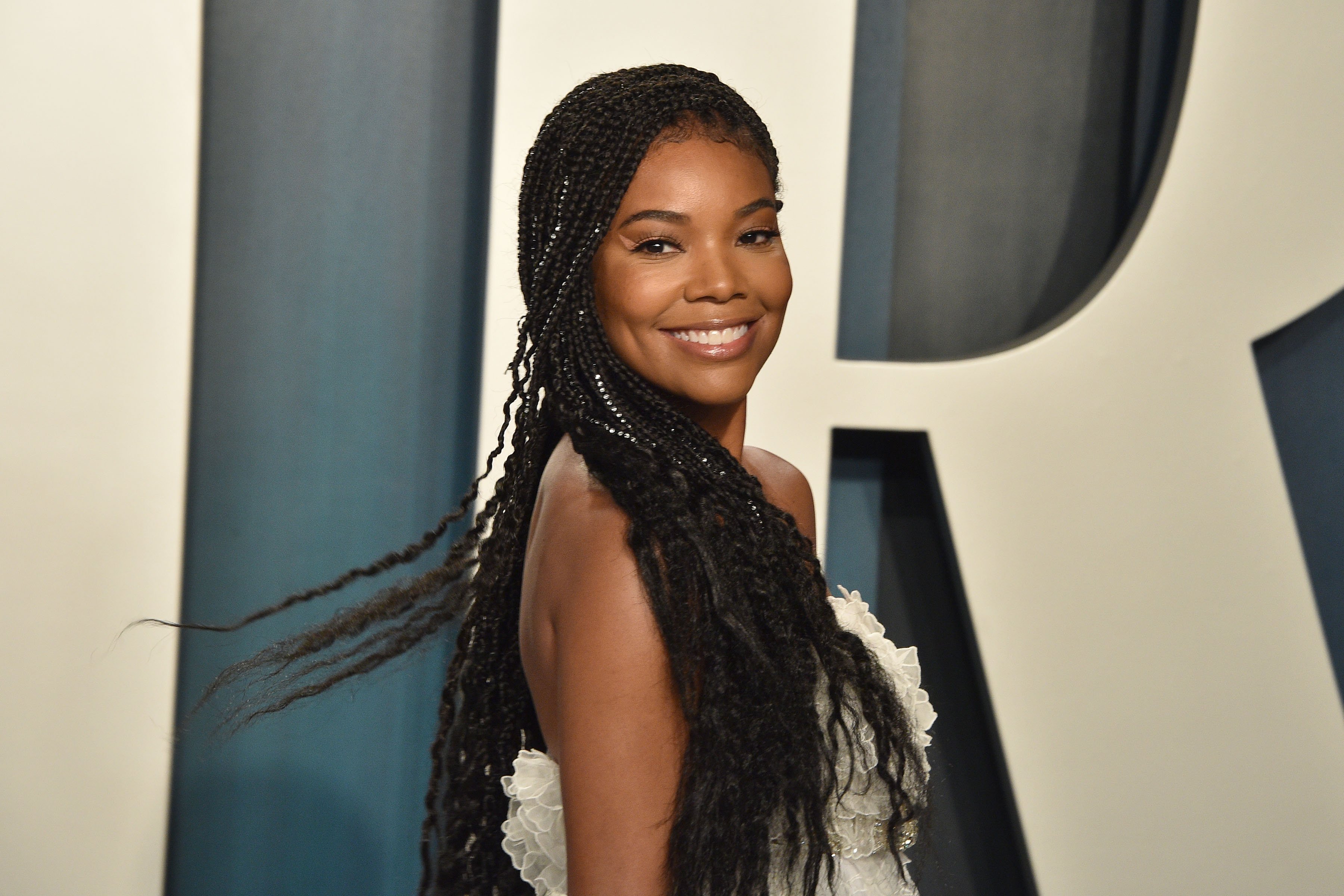 In the post, Union rocked her dark curls, courtesy of her hair products which she duly credited. She also wore a beautiful wooly dress and brown high boots provided by "New York & Company."
The Instagram post featured ten pictures of Union striking different poses. The actress stood in front of a white curtain, flaunting her beautiful smile and thighs.
Fans had a lot of positive things to say about the actress. "I just want to age this gracefully like pleaseeee," a fan wrote, commending Union's ageless beauty.
Union said she learned new things about her home and surroundings that were once oblivious to her before the quarantine.
The 48-year-old started the year by showcasing her workout routine in a short Instagram video. The actress explained that she loved short cardio workouts. 
Union revealed that she spent 18 minutes doing them each week. She also talked about how working out made her feel better, emotionally, and mentally.
On Monday, the actress surprised her husband, Dwyane Wade, with an early birthday gift. Union bought her husband a classic white 1988 Mercedes, which the ex-NBA star flaunted on his Instagram page.
Union and her family have spent a long time in quarantine, and her gift to Wade was a great way to lighten things up for her family. The actress revealed how much the quarantine strengthened her family bond.
Union explained that she had never been at home with her family for an extended period due to her busy schedule, and it was a challenging period. In an interview with Forbes, Union shared some positive things from her quarantine experience.
The "Love & Basketball" actress revealed that she learned a lot about Wade that she did not know since they got married, like his weird habits of hoarding water bottles in the bathroom.
The actress also explained that she learned to meditate better during the quarantine. Also, Union said she learned new things about her home and surroundings that were once oblivious to her before the quarantine.
It is great to see that Union has started the year fabulously, looking ageless and in the gifting mood. Hopefully, 2021 will have great things in store for her and her family.