'Good Times' Star John Amos & Look-Alike Son KC Enjoy a Game of Snow Baseball in TikTok Clip
Actor John Amos of the "Good Times" series had fun playing snow baseball with his look-alike son, KC. The younger Amos shared his cool video with his father in TikTok. 
John Amos, a highly-respected veteran actor, has been trying his best to learn the art of social media. He is lucky that he has his internet-savvy son to guide him through it, in a fun way.
The actor who rose to fame in the hit series "Good Times" recently spent a fun quality time with his son, filmmaker Kelly Christopher "KC" Amos in the snow. He posted it on Instagram.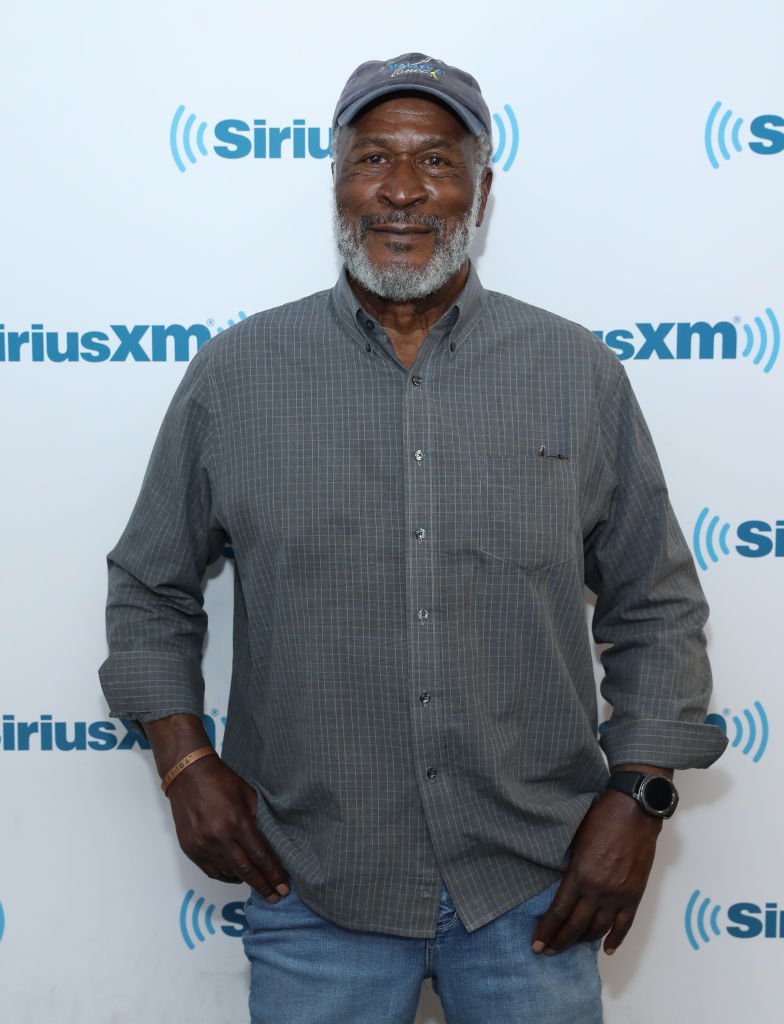 FUN IN THE SNOW
Originally posted on TikTok, KC shared on the online platform a video of himself with his 81-year-old father spending quality time playing baseball in a vast snowy field. 
In the first part of the clip, John, who donned a dark blue hooded jacket and a baseball cap, threw the ball up in the air. KC, in a red jersey shirt, hit the ball with a bat. 
The award-winning filmmaker eventually ran away to get the ball. Towards the end of the clip, KC playfully showed off his dance moves inside a car.
After a funny and short dancing moment inside his car, KC is seen on the field buried in snow. He finally got the ball he had been chasing for a while in the clip.
The video made a lot of fans laugh. One of the fans in the comment section noted that the Emmy-nominated actor looked strong even in his 80s and wrote:
"Aww look at you and your HANDSOME father!!!??"
JOHN AS HIS HERO
With his father's thriving career in the entertainment industry, KC couldn't help but be proud of his father. The actor was the one who helped him discover his passion for directing and production work. 
In one of the past Father's Day celebrations, KC wrote that his father is a hero. He shared that John is an inspiring person, a man with a good heart, and a supportive father. 
In October last year, John was honored as an inductee to the New Jersey Hall of Fame.
A HUMBLE MAN 
KC also expressed that John has remained humble. He has been using his platform to spread awareness for human trafficking in the country. Before he became an actor, John previously worked as a social worker.
Due to COVID-19 restrictions, there's not much going on with John now. However, he reprised his role as Cleo McDowell in "Coming 2 America," which will be released in March. 
The movie is a sequel to the 1988 classic, "Coming to Ameria." John and comedy actor Eddie Murphy are among the film's stellar cast.
In October,  John was honored as an inductee to the New Jersey Hall of Fame. The ceremony was hosted virtually due to the ongoing pandemic situation.