Kyra Sedgwick Got a Painful Bikini Wax from Husband Kevin Bacon in Quarantine — Get the Details
During a recent clip from Tuesday's "Jimmy Kimmel Live," American actress, Kyra Sedgwick, revealed a funny moment she had with her actor husband while quarantining.
After spending more than three decades together and earning the tag of one of Hollywood's cutest couples, Kyra Sedgwick and Kevin Bacon showed that they are also a normal couple just like everyone else.
The actress talked about quarantining with her husband during Tuesday's episode of "Jimmy Kimmel Live" and their bizarre attempt at a bikini wax.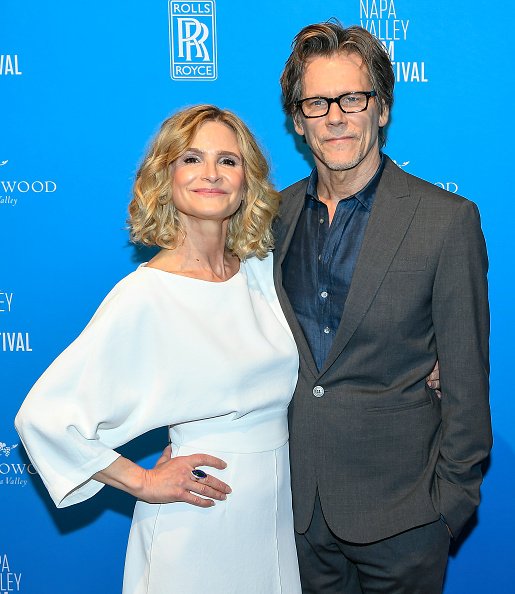 The 55-year-old revealed that Bacon is a handy person and is naturally good at creating things, so she thought making a bikini wax would come in easy for him, but that was not the case.
Sedgwick went online to get the best bikini wax kit, and after reading the instruction, the couple realized that it was not as easy as they first thought. The actress described the process as painful and hard.
For Sedgwick, not going to the emergency room meant that their homemade bikini wax was not a total disaster. Seeing how their anticipated project turned out, the couple engaged in a little blame game and shouting match.
Sedgwick said there were moments she told him she expected him to know how to do that because he knows how to do everything well; this was beyond Bacon's expertise.
For the actor, nothing compares to the love and support he gets from his family
Sedgwick joked that after 32 years together, she has realized that spending the entire day with your spouse does not help for a conducive marriage, but meanwhile, nothing has affected her bond with Bacon.
In a post, Sedgwick revealed how she spent her quarantine with Bacon and their loaned dog. Just like most persons, quarantine was the perfect opportunity to try out new things.
Sedgwick said that the couple did anything to take off the boredom during the quarantine, from baking to walking their dog and seeing movies; they had to create their fun.
For Bacon, being married to Sedgwick means that he lucked out. The actor enjoys gushing about his love for his other half and calls her one of the best in his life.
One of the things he admires about their union is how supportive they are to each other. Bacon enjoys how they believe in each other and ensure that they support each other. They tied the knot in 1988 and share two children.