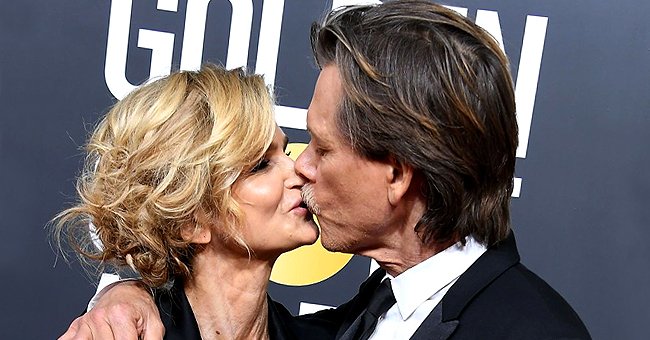 Getty Images
ET Online: Kevin Bacon Praises His Wife Kyra Sedgwick, Whom He Has Been Married to for 32 Years

Kevin Bacon had words of praise for his wife and mother of his two kids. In a recent interview, Bacon gushed over the bond he shared with his wife and said he was lucky to have found her.
After more than three decades together and two grown-up kids, Kevin Bacon's love for his wife has not diminished. The actor is still head-over-heels in love with his wife, Kyra Sedgwick.
In a recent interview, the American actor reflected on his incredible love journey with Sedgwick and gushed about the special bond they have shared in their thirty-two years together.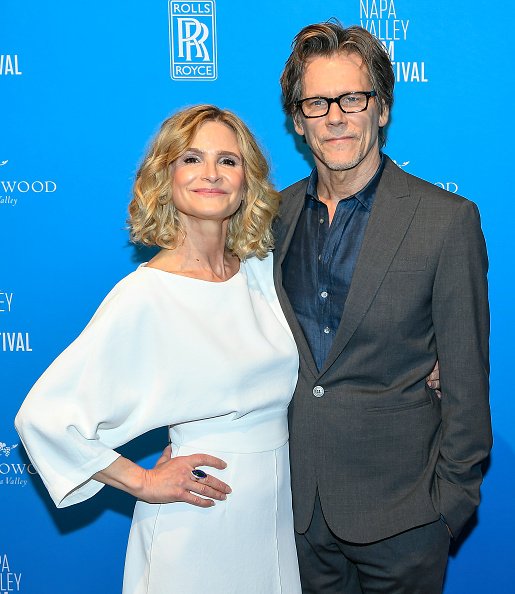 Kyra Sedgwick and Kevin Bacon at the Lincoln Theatre on November 13, 2019. | Photo: Getty Images
Speaking with excitement, the 62-year-old actor said he lucked out and was privileged to be with someone he was meant to be with — an achievement he does not take lightly.
Bacon praised his wife for her contribution to his career and her sacrifices for them to enjoy a remarkable life together with their two kids. The "Footloose" actor described his wife's partnership as invaluable.
Bacon praised Sedgwick for understanding his Hollywood career and helping him get better. The father of two remarked that they believe in each other as actors and directors and enjoy taking each other's success as theirs.
The couple said that losing the money did not affect their marriage. Instead, their marriage made it easy for them to cope with it
One quality of Sedgwick that has left Bacon awestruck in their 32 years together is how much of an amazing mother she is to their two kids, Travis, 31, and Sosie, 28.
Bacon praised his wife for her ability to get their kids to open up and communicate with them. The actor commended his wife for getting their kids to open up without crossing boundaries.
Their 32 years love story has not been without some hurdles to cross. In 2008, the couple faced one of the most trying times of their lives together. Following the arrest of Bernie Madoff in what was billed as the biggest Ponzi scheme ever, Bacon and Sedgwick realized that they had lost their savings.
Thousands of people lost their savings, and Madoff was sentenced to 150 years in prison, but the American actor and his wife, Sedgwick, decided not to let it ruin their lives.
They decided to stay positive and were glad to work and recoup all they had lost. The couple said that losing the money did not affect their marriage. Instead, their marriage made it easy for them to cope with it.
The duo has consistently defied the odds in Hollywood, especially in a time where celebrity marriages easily crumble. Bacon ties their stability to the commitment they gave to their family.
The actor revealed that his wife took decisions that did not favor her career to ensure that her kids and family were doing good. On her part, Sedgwick credits her husband for helping her with the confidence and encouragement to start directing.
The 55-year-old gushed about her husband's support for her. Bacon and Sedgwick's love has served as an inspiration for fans who look up to the way the lovebirds support each other. Hopefully their love gets the perfect ending it deserves.
Please fill in your e-mail so we can share with you our top stories!