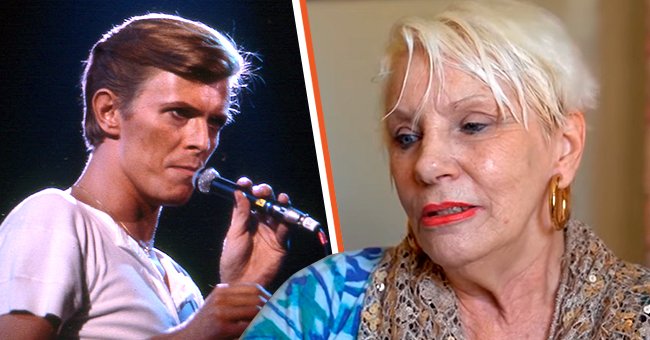 Getty Images
David Bowie and His Ex-wife Angie Avoided Each Other for 40 Years despite Sharing a Son
Former model Angie Bowie, now 72-years-old, divorced deceased music icon David Bowie 40 years ago after ten years of marriage.
Glam rock icon David Bowie passed away on January 10, 2016, with liver cancer. Since then, his first wife, Angie Barnett Bowie, whom he divorced 40 years ago, has opened up about their life together.
The British actor, singer, and songwriter married American model Angie in 1970, and the couple welcomed their only child Duncan Jones together in 1971. The couple got divorced in 1980.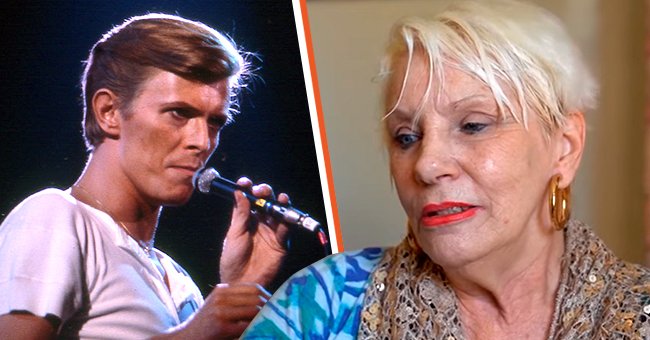 Angie Bowie at the UK Premiere of "Beside Bowie: The Mick Ronson Story" on May 08, 2017 in London, England [left]. David Bowie at The Film Society of Lincoln Center's Tribute to Susan Sarandon on May 5, 2003 in New York City [right] | Photo: Getty Images
HOW THEY MET
According to Angie, she was 19 years old when she met David through a record producer in London. The American native wanted to stay in the UK and entered into a marriage of convenience with the singer.
A year later, they had a son they called Zowie Bowie. Angie revealed that she and David had an open marriage and claimed that Mick Jagger wrote the song "Angie" for her. However, Jagger denied the claim.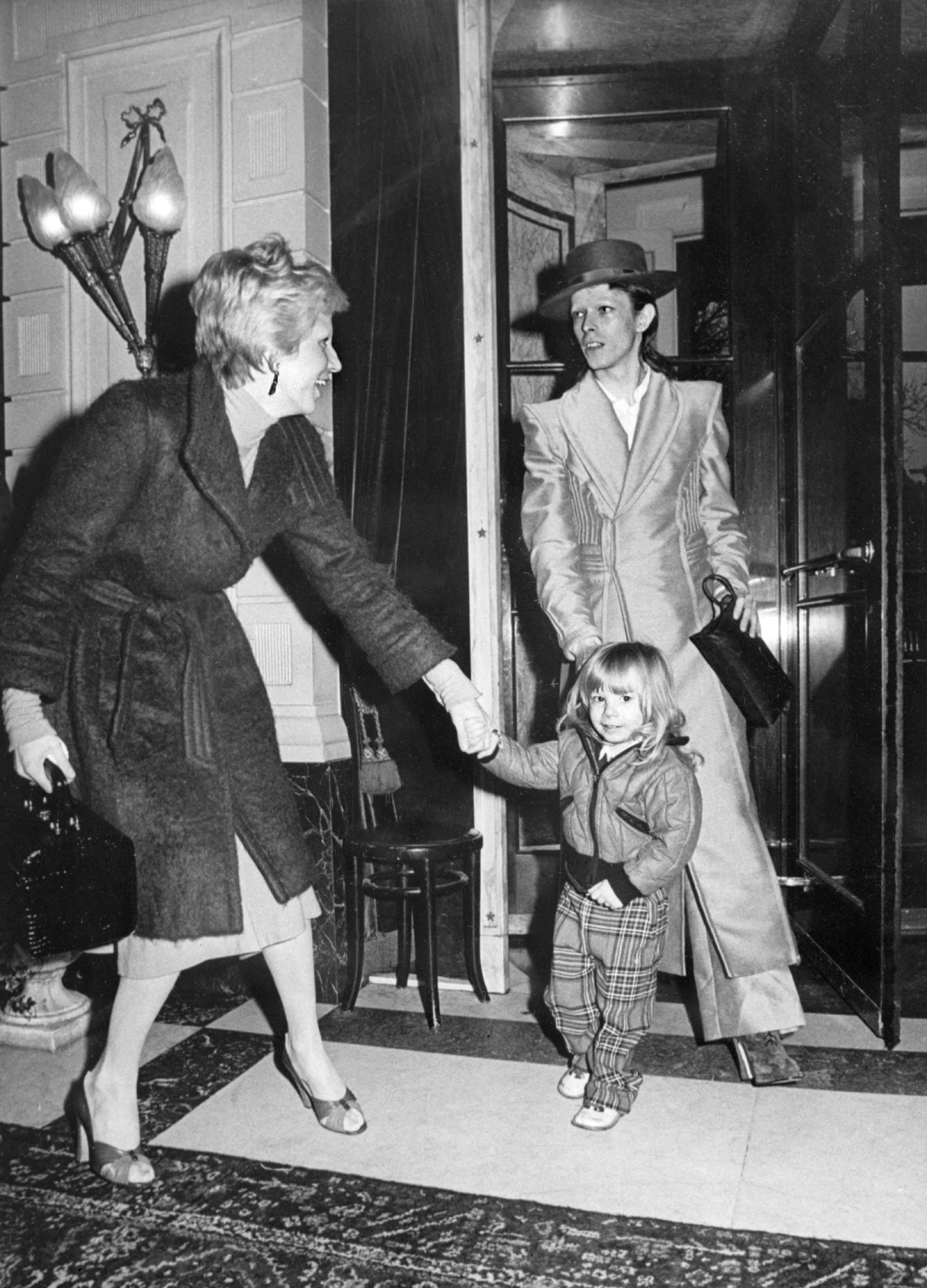 David Bowie with Angie Bowie and their son Zowie Bowie (Duncan Jones) in 1974 in Amsterdam, Netherlands | Photo: AFP via Getty Images
MAKING HIM A STAR
Angie also said that one of her incentives for marrying David was to "make him a star" and has taken credit for inspiring his metamorphosis into Ziggy Stardust and his iconic image, adding:
"I wouldn't have gotten involved if it hadn't been a lifelong commitment to making him an international phenomenon."
THE DIVORCE
David, who later described Angie as "corrosive," divorced the former model and aspiring actress in Switzerland in 1980. In the divorce settlement, Angie received $500,000 in installments and agreed to a 10-year gag order.
[Angie] actually supported his affair with femme fatale Laurita Watson.
The 30-year-old decided not to fight for custody of their 9-year-old son and left him in her husband's care. Angie has admitted that the last time she had any contact with her child was when he was 13.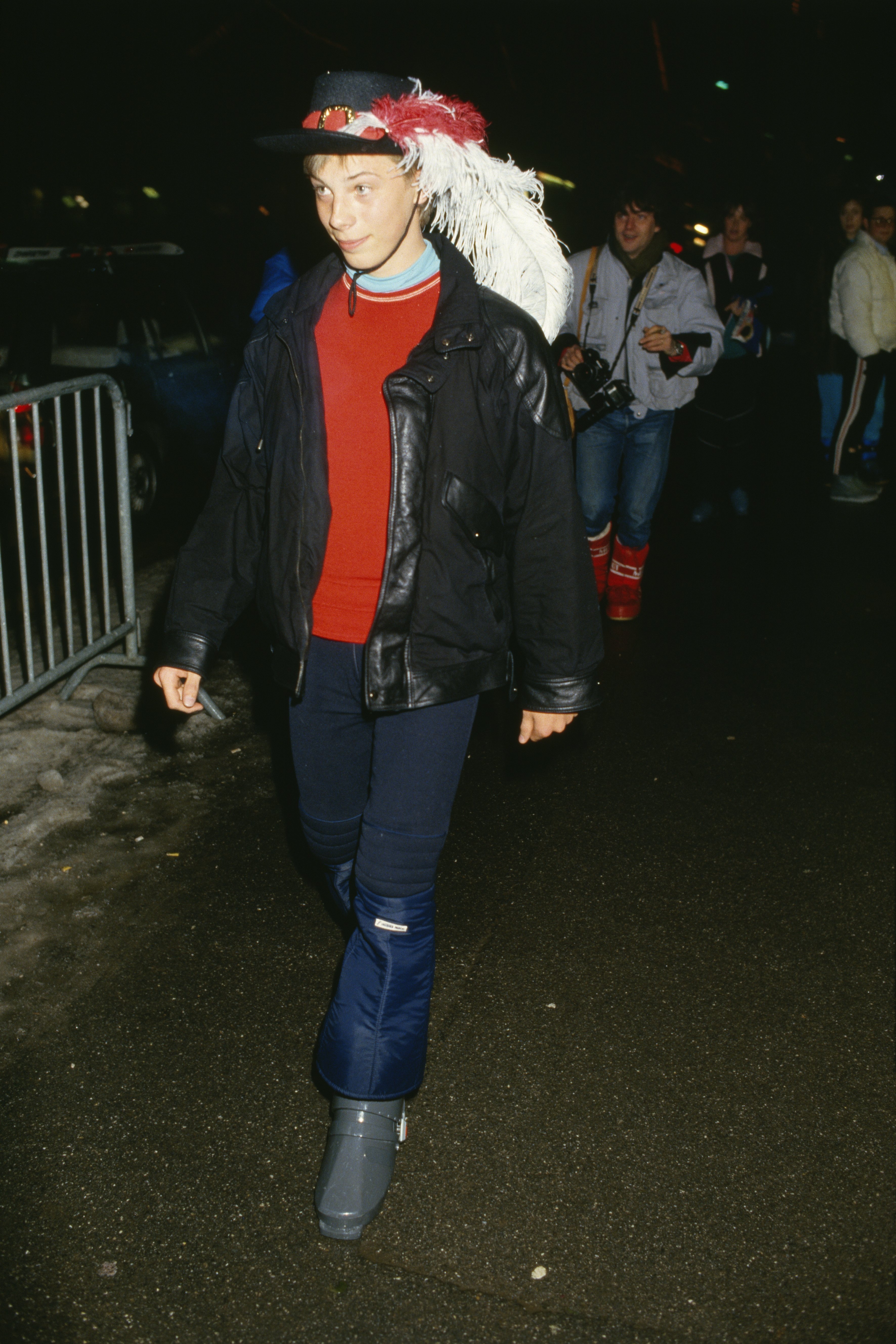 Zowie Bowie (Duncan Jones) aged 14, the son of David Bowie and Mary Angie Bowie, during a winter vacation | Photo: James Andanson/Sygma via Getty Images
Curiously enough, David reached the highest point of his career after his split from Angie in the early 80s when the studio album "Let's Dance" produced a series of hits.
Despite Angie's claims that she was crucial to David's professional success and essential in his life, the late singer never spoke to her again.
NO LOVE INVOLVED
Another shocking revelation from Angie was that there was no love involved in her relationship with David and that for her it was simply a matter of convenience. She said:
"He decided the things I had brought to the table, he liked me, we had the same sense of humour. So that was it, he asked me to marry him."
Angie confided that after the wedding David was "cute and intimate and nice" and wanted a child, but that their relationship deteriorated over the course of their 10-year marital union, ultimately reaching a breaking point.
It was so bad that the 72-year-old did everything in her power not to run into her ex-husband over the next 40 years. During that time, she welcomed a daughter, Stacia, with musician Drew Blood.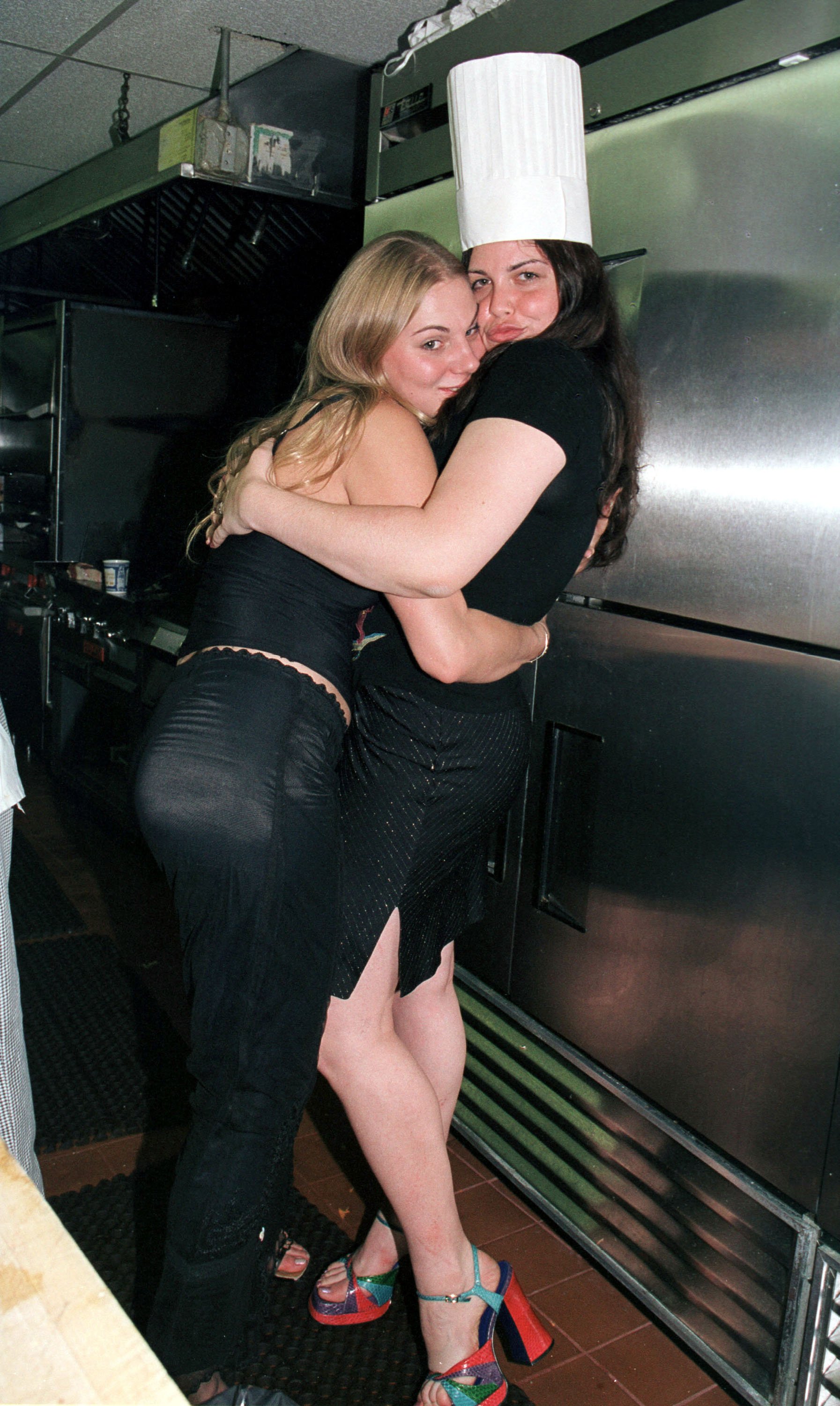 Angie Bowie's daughter Stacia posing with Steven Tyler's daughter, Mia at Metro Fish Restaurant in New York City | Photo: Diane Cohen/Getty Images
SHARING HER HUSBAND
In 2020, Angie opened up about her relationship with the "The Man Who Sold The World" alum. She specifically revealed that she was well aware of and actually supported his affair with femme fatale Laurita Watson.
According to Angie, they met Laurita when she moved to London in 1972, after Laurita gave up her career as madame at a brothel that she opened up in the notorious New York district of Harlem, where she grew up.
Angie described their love triangle as both "bizarre" and "wonderful," and revealed that Laurita would sometimes stay at their Maida Vale flat. Not only that, but she also said that she wasn't jealous:
"I don't know anyone else who could have an affair with my husband/business partner and never upset me or make me feel disrespected or neglected. I loved that her relationship with David made him feel good."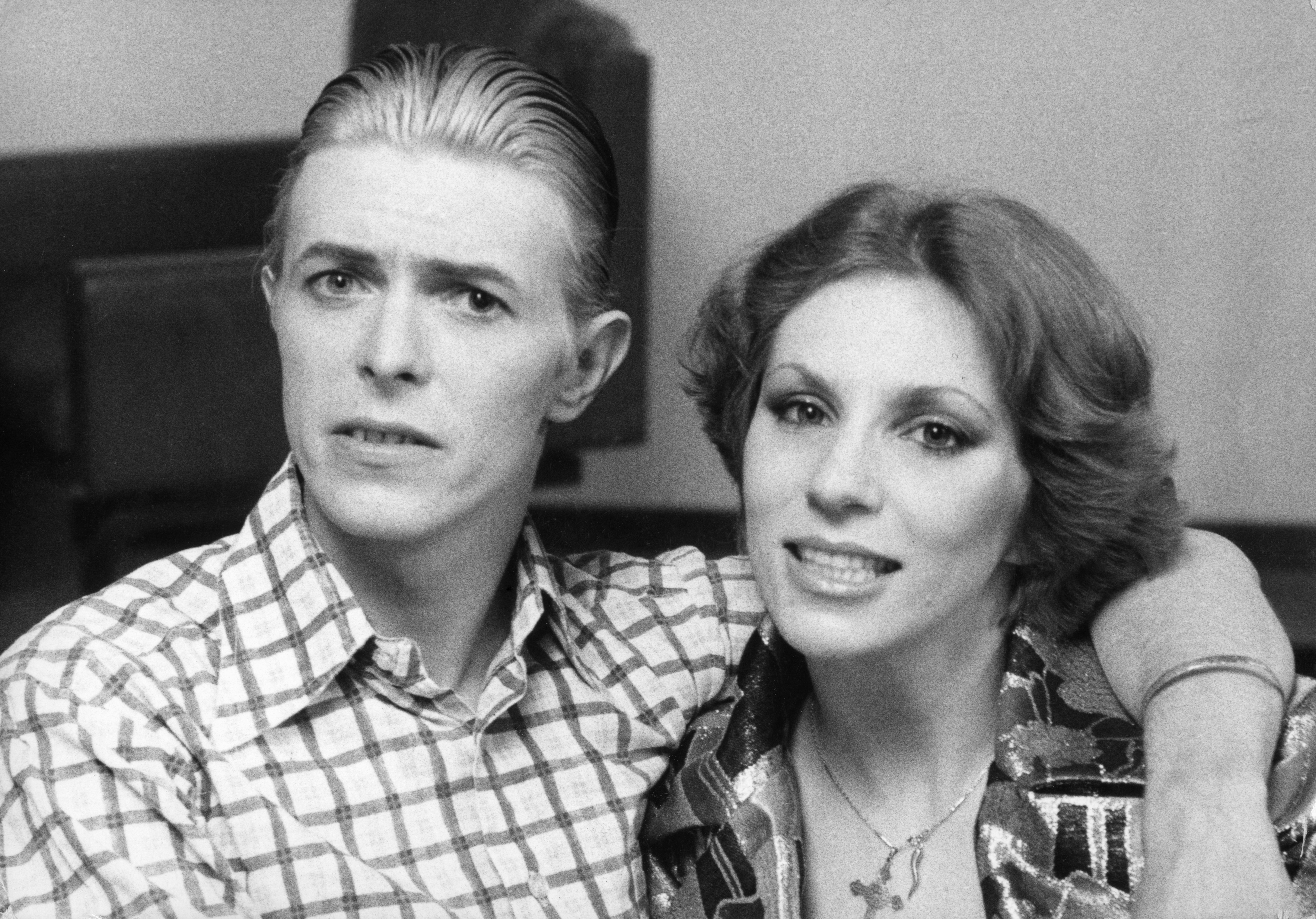 David Bowie with Angie Bowie during a visit to London in 1976 | Photo: Peter Stone/Mirrorpix/Getty Images
GOOD FRIENDS
While they were sharing the same man, the two women allegedly had a good relationship and understanding, and when asked about it, Laurita even said they had a close friendship.
The former madame added that she became friends with Angie before falling in love with David, and believed that their triangle was a very spiritual relationship, especially since "3 is one of the most powerful numbers."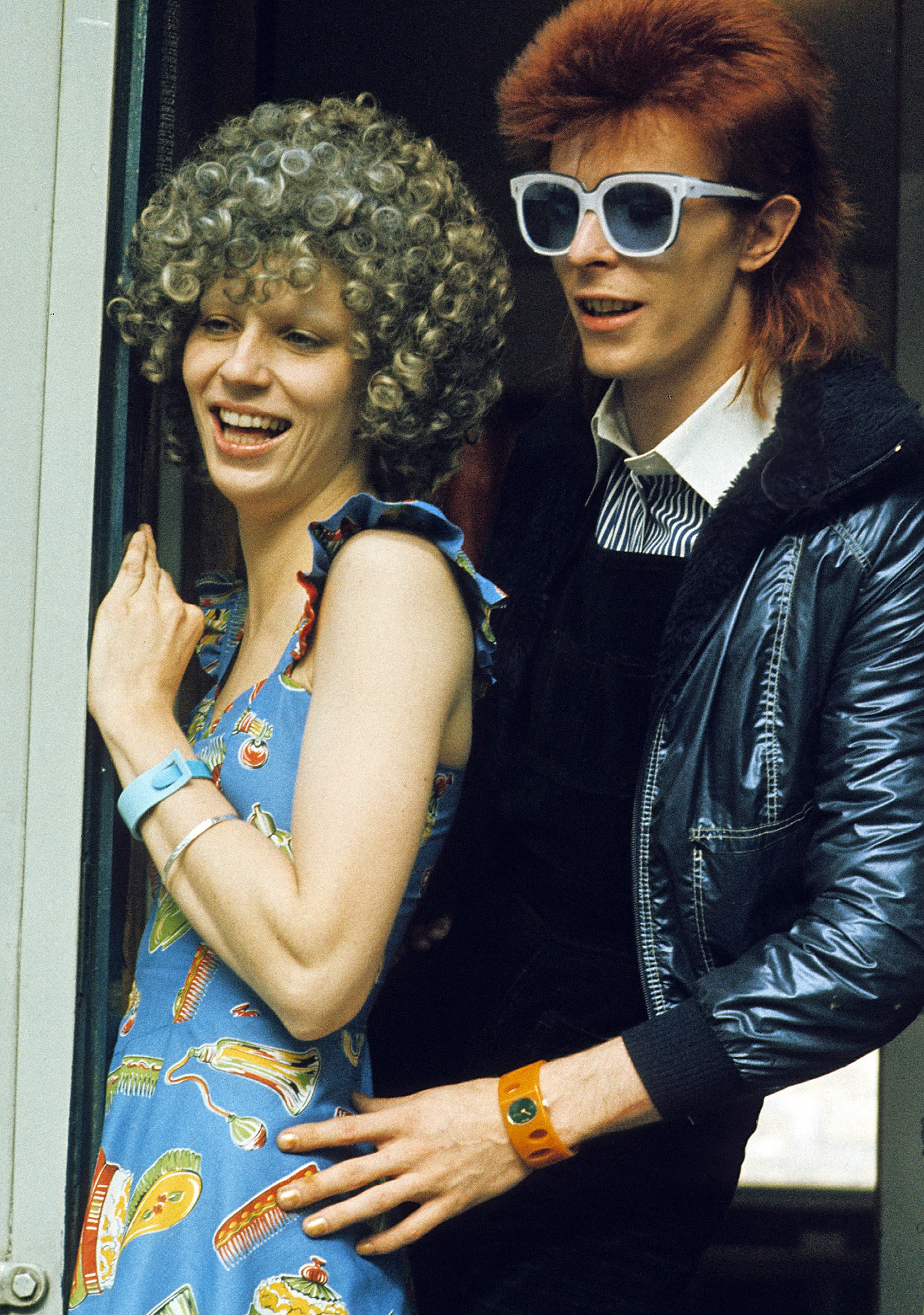 David Bowie with Angie Bowie in London in 1974 | Photo: Zak Hussein/Corbis via Getty Images
However, their odd romance didn't last more than a year, and it would eventually come to an end, with Angie claiming that it was due to an "infraction of the Bowie protocol."
Nowadays, Laurita, who became a mother of 7, owns a restaurant in London, which was reportedly become a hotspot for celebrities, especially from the music industry.
DAVID BOWIE MOVING ON
Back in 1990, at a dinner party, David was introduced to Somali supermodel Iman Mohamed Abdulmajid. It was love at first sight for the singer, who previously admitted that he decided to marry her on the spot.
However, Iman was hesitant about getting into a relationship with a rock star, and would later confess that she had fallen in love with the man behind David Bowie, David Jones (his birth name), and not his famous persona.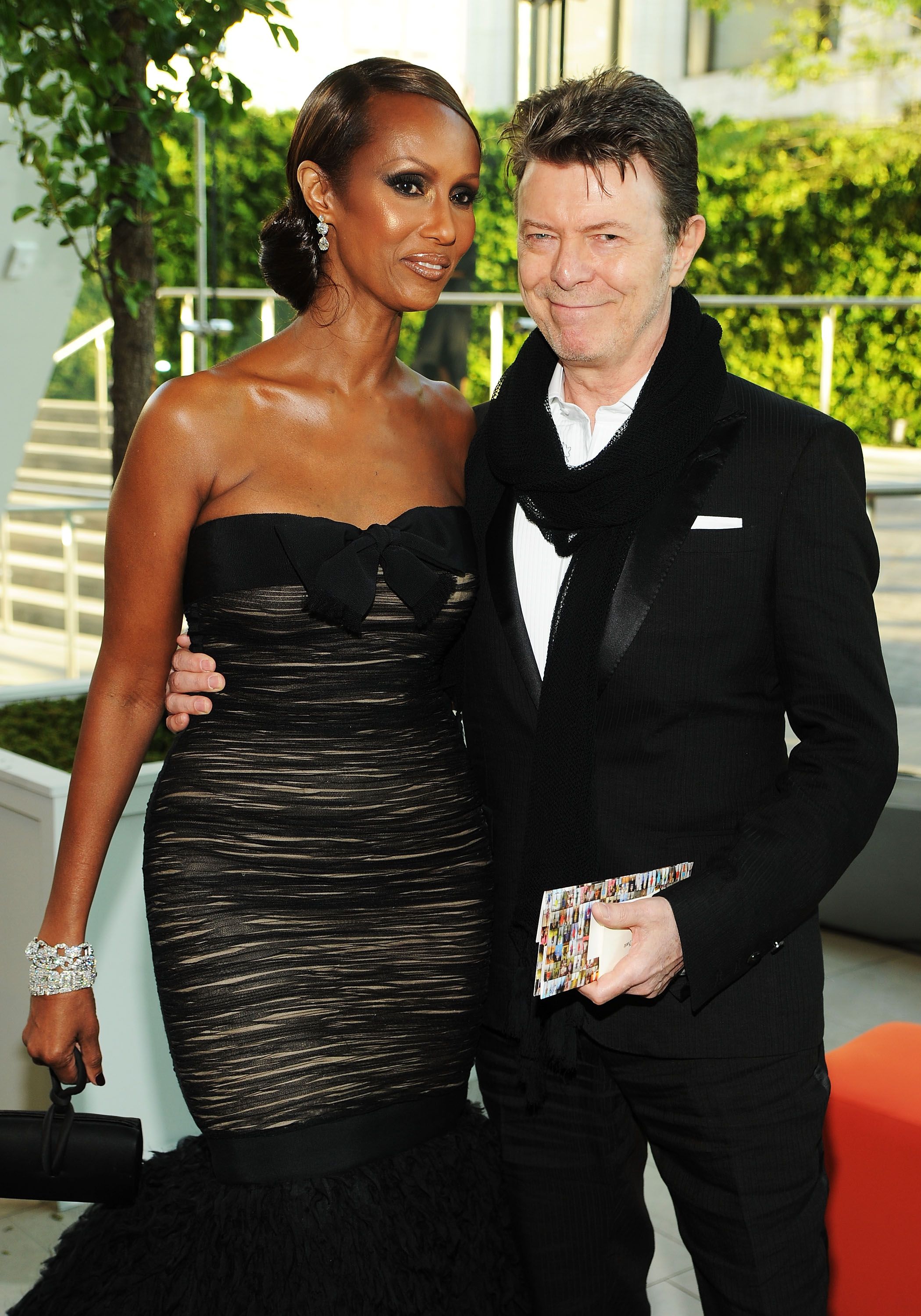 Iman and David Bowie at the 2010 CFDA Fashion Awards in New York City | Source: Dimitrios Kambouris/Getty Images
David and Iman tied the knot in 1992 and welcomed their daughter Alexandria Zahra Jones, known as Lexie, in 2000. In 2016 the music world was shocked when the iconic rockstar passed away.
He was deeply mourned by his wife of 24 years, their daughter Lexie, and his son from his marriage with Angie, Duncan Jones ( who changed his name from Zowie Bowie in his 20s.)
Please fill in your e-mail so we can share with you our top stories!