Will Smith's Wife Jada Gives a Glimpse into Her Daily Spiritual Routine in a Post on Instagram
On how to start the year with a peace-filled vibe, actress Jada Pinkett Smith shared to her fans a glimpse of her daily spiritual routine in a short Instagram video.
Jada Pinkett Smith, the wife of actor Will Smith, is starting the year in a fresh and clean slate. After a turbulent 2020, Jada has managed to protect her peace.
The "Red Table Talk" host recently decided to give her 10.7 million Instagram followers a glimpse of her routine that has kept her relaxed and focused on things she finds important.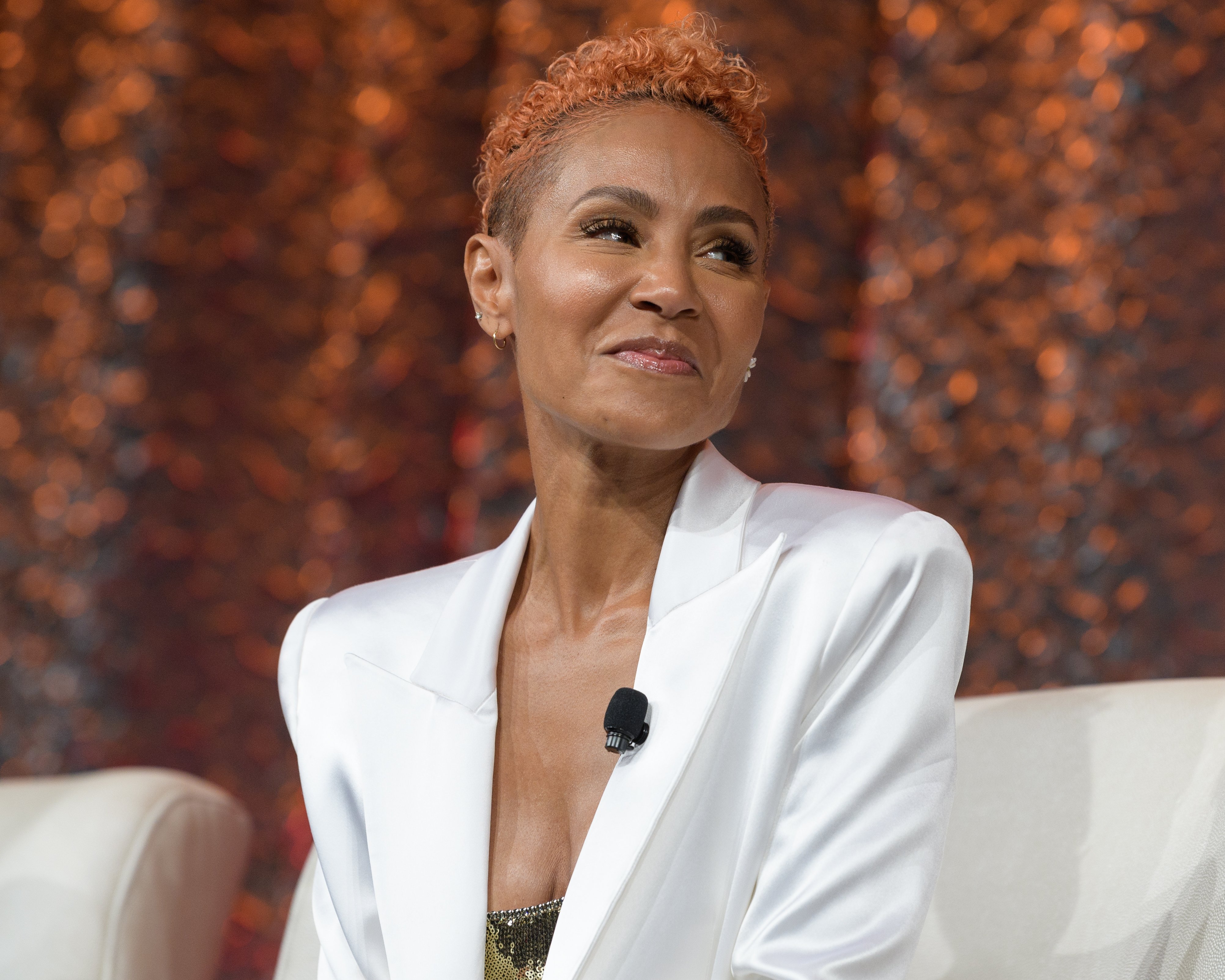 BREAKING DOWN HER ROUTINE
In the video, Jada showed her fans a glimpse of her daily spiritual routine. She shared a cleansing detox that helped clean her mind, spirit, and physical body, and said:
"I told you, what you put in your body is everything."
Apart from the cleansing supplement, the actress, who looked divine in her red top and white turban, also accomplished one of her resolutions that day.
Jada has developed a morning habit. "The Nutty Professor" star shared in her post that she would wake up at 5:30 in the morning and do a spiritual chant for thirty minutes. 
At 6 a.m., the doting mother of two would do a thirty-minute to an hour of meditation. The wonders of meditation have brought stillness to Jada's busy life.
The acclaimed actress would read her scripture at 7 in the morning. Jada added that she would repeat the whole spiritual deepening process in the evening.
STILL AN AGELESS BEAUTY
Aside from intensifying her spirituality, Jada continues to enhance her physical strength by working out and following a healthy diet. She took to Instagram to share the results of her hard work.
In the picture, the timeless actress flaunted her jaw-dropping blue and white bikini while at a beach. Many fans were impressed with Jada's fit body that was evident in her age-defying picture.
Though Jada and Zampino had a rough start, the two managed to get along well in the long run. 
GETTING REAL WITH HEARTBREAKS
In December, Jada gets real about dealing with heartbreaks, along with her mother Adrienne Banfield-Norris, and daughter Willow. She shared that she had plenty of heartbreaks in her life. 
Though she didn't specify the main causes of her heartbreak, Jada had a brief relationship with August Alsina. The headline-making affair caused her and Will to separate in private.
However, Jada managed to work things out with the 52-year-old "The Fresh Prince of Bel-Air" star with the help of their personal relationship counselor Michaela Boehm. 
Jada has been married to Will since 1997 and shares a son, Jaden aside from Willow. The renowned TV personality is also a step-mother to Will's other adult son, Trey. 
Trey is the actor's child to former ex-wife and entrepreneur Sheree Zampino. Though Jada and Zampino had a rough start, the two managed to get along well.