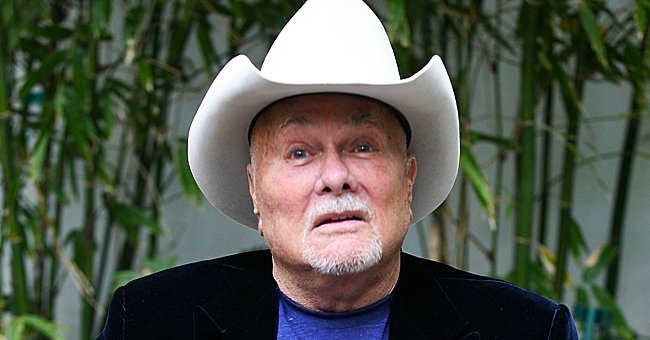 Getty Images
'Spartacus' Star Tony Curtis' Daughters Share Untold Fond Memories of Their Dad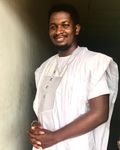 Recent updates on the late "Spartacus" star Tony Curtis had his daughters sharing their fond memories and never-been-told stories of him.
Eleven years after "Spartacus" star Tony Curtis passed away, his amazing family holds him dear in their heart by immortalizing the fondest memories of the star actor.
Above his achievements and six decades of tremendous success in Hollywood, Curtis was a revered family man loved by his children who cannot get over how he related to each of them.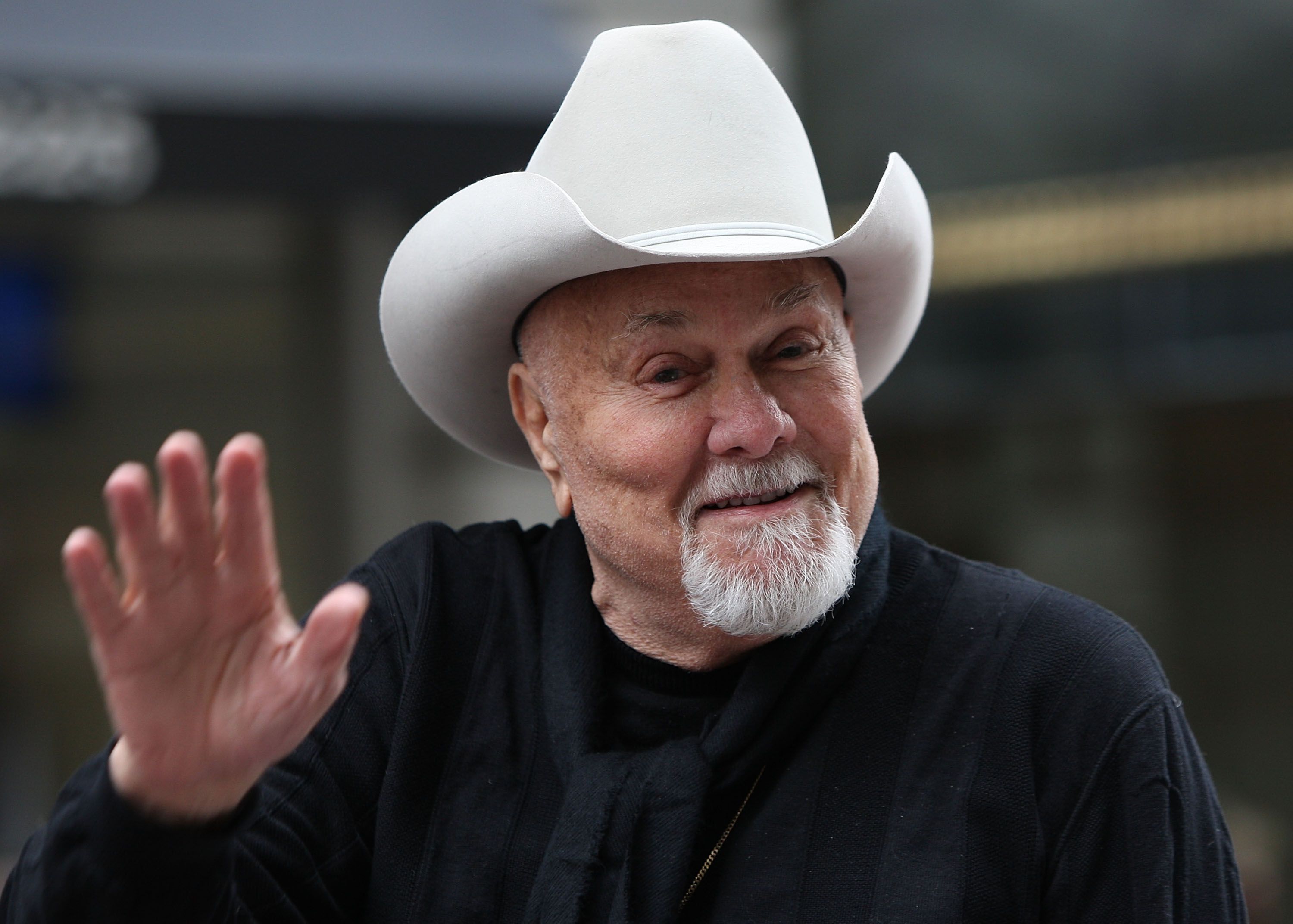 Tony Curtis salutes at the annual Veterans Day parade on November 11, 2009 | Photo: Getty Images
TONY'S CHILDREN SHARE FOND MEMORIES
Speaking in a new interview with Closer Weekly, his daughters, Allegra and Kelly Curtis, fondly talked about how the "Houdini" star related with his kids in the sweetest way.
Kelly, who is the late star's oldest daughter fondly talked about the "Some Like It Hot" star's cologne that filled the room when he was around. She noted that there was a stage her dad went through the "Italian count."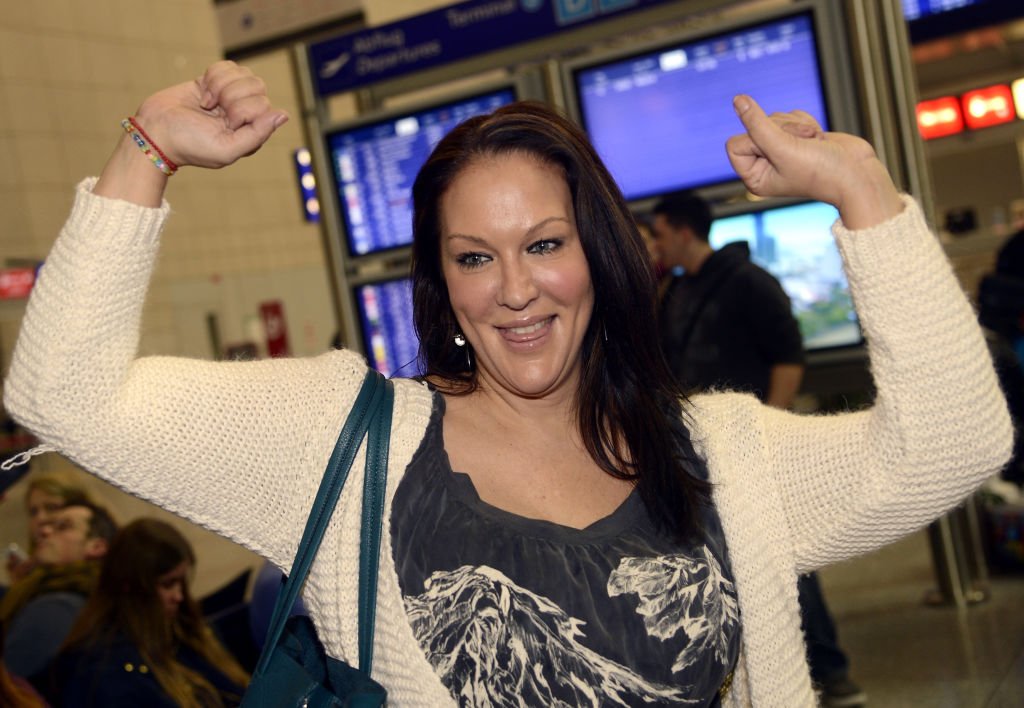 Allegra Curtis, the dauther of late US-actor Tony Curtis, poses at the Frankfurt airport before a flight to Australia on January 6, 2013 | Photo: Getty Images
Allegra noted the award-winning star's wittiness and inside jokes, saying he would often chip in when talking to his children. Allegra, 54, noted that the late patriarch had a way of answering the phone when he knew it was her.
[Tony's] properties and wealth went to his sixth wife, Jill Curtis, and his children felt they had been blindsided.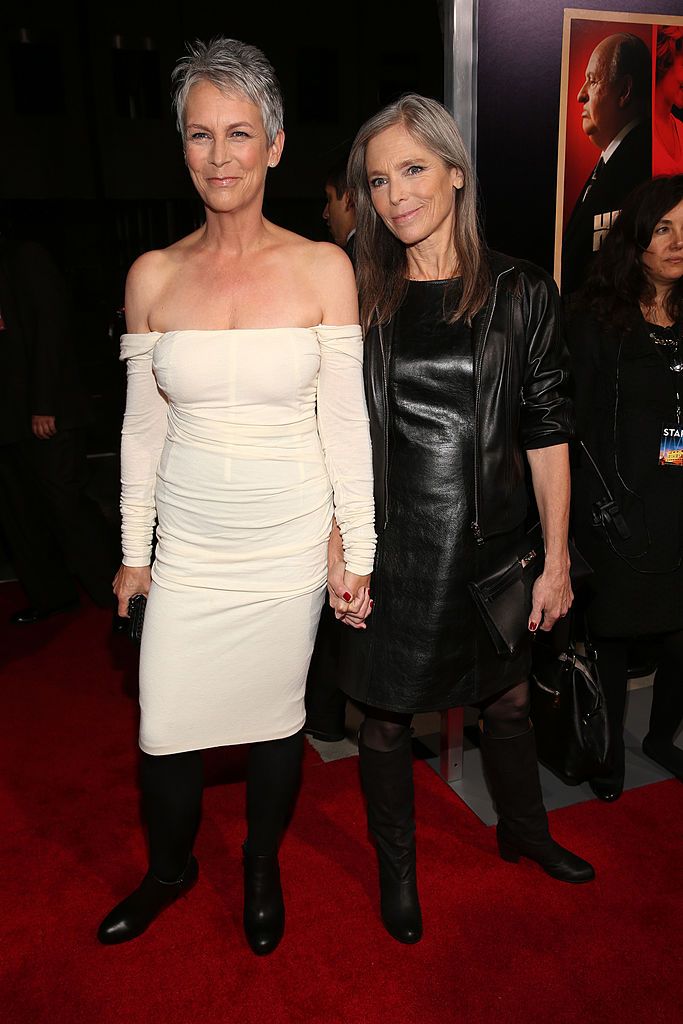 Jamie Lee Curtis and Kelly Lee Curtis at the premiere of "Hitchcock" on November 20, 2012 | Photo: Getty Images
THE STAR'S BLENDED FAMILY
Kelly and Allegra are two of six children born to Curtis through his six marriages. Despite having kids with six different women, the Oscars-certified actor brought his big blended family together.
The star who died at 85 fathered four daughters and two sons, but unfortunately, his son Nicholas died in 1994 at the age of 23. The tragedy greatly affected Curtis and many attested to the fact that he adored his late son.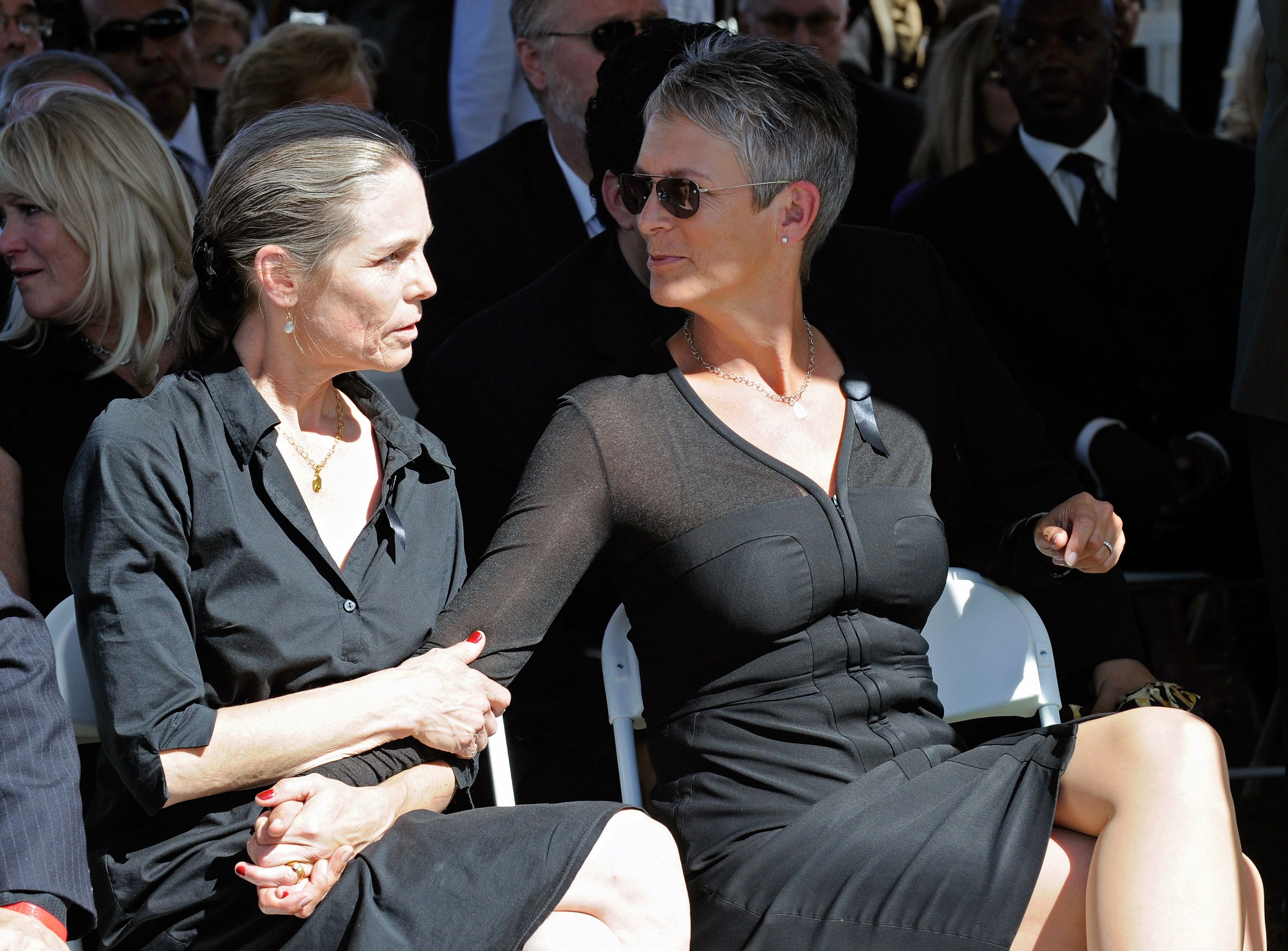 Kelly Curtis and Jamie Lee Curtis, at the funeral for their father Tony Curtis at Palm Mortuary & Cemetary October 4, 2010 | Photo: Getty Images
THE DILEMMA AFTER TONY'S DEMISE
Following the "Operation Petticoat" star's demise, his family witnessed a rather unusual event. Tony had left all six children out of his will, mentioning each one by name and stating that his decision was intentional.
In retrospect, his properties and wealth went to his sixth wife, Jill Curtis, and his children felt they had been blindsided while claiming that their dad was under duress when he changed his will.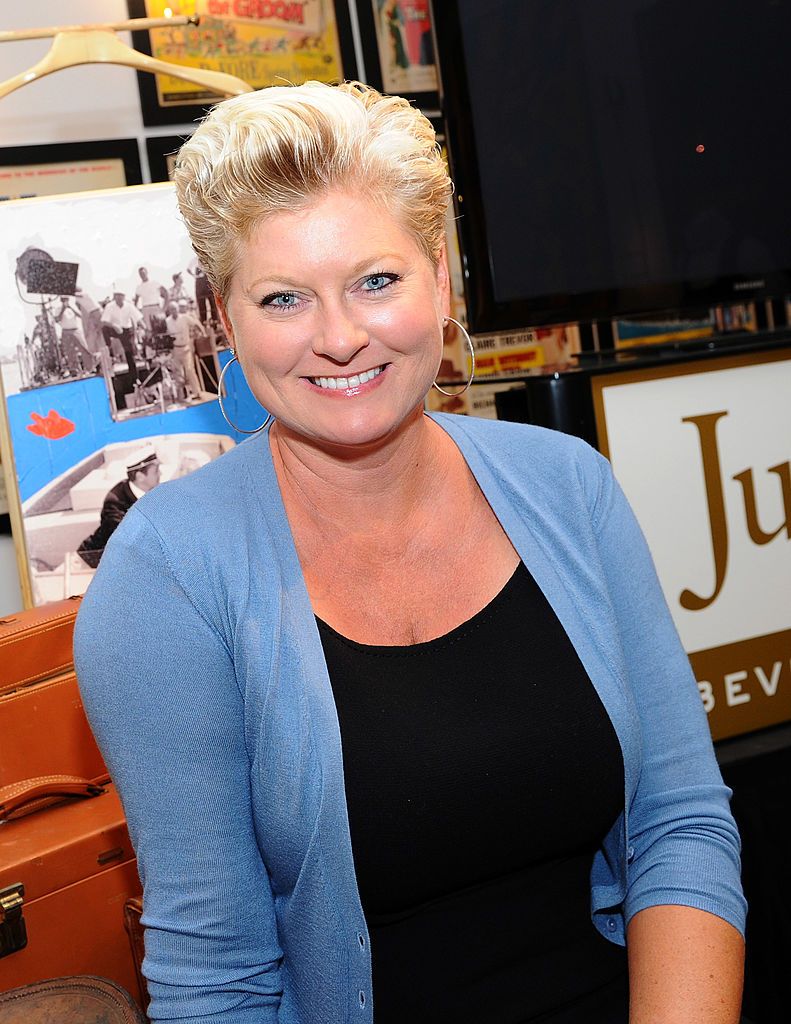 Jill Curtis poses at the press preview of the late Tony Curtis' art, antiques, entertainment memorabilia at Julien's Auctions Gallery on August 30, 2011 | Photo: Getty Images
The Curtis brood's claim points to the fact that Curtis altered his will a few months before his demise. Following the reading of his will, Jill sold off all of the actor's memorabilia and left nothing for his children.
WHO IS TONY CURTIS?
Born Bernard Schwartz in 1925, the late actor was brought up in New York and as a youngster, he joined the army in the Second World War. After his foray into acting, he changed his name to Tony Curtis.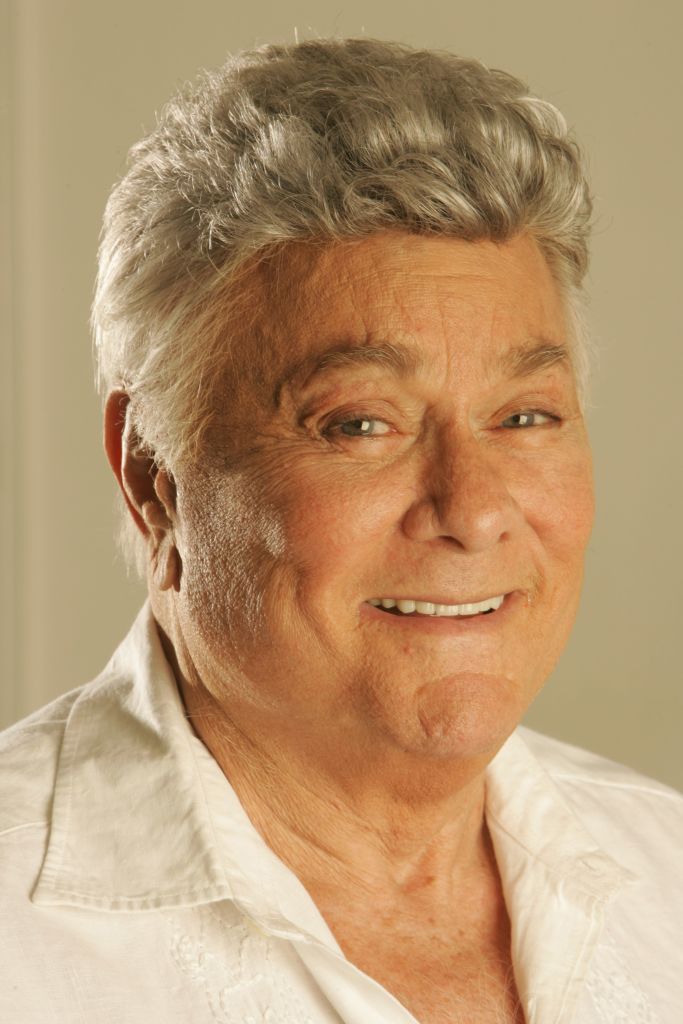 A potrait of Tony Curtis taken at his home on August 10, 2006 | Photo: Getty Images
Curtis had quite a reputation in the movie industry, partly for his expertise and high-profile romantic life. Tony passed on in September 2010 after suffering a cardiac arrest in Henderson, Nevada.
Please fill in your e-mail so we can share with you our top stories!