Us Weekly: Olivia Wilde's Ex Jason Sudeikis Is Desperately Trying to Win Her Back
Jason Sudeikis is devasted by his split from Olivia Wilde and reportedly wants her back. Various sources have shared conflicting information about the two, including one alleging Suidekis blames Harry Styles for the breakup. 
According to an insider close to the actor, Jason Sudeikis is heartbroken after his ex-fiancée, Olivia Wilde, ended their 7-year-long engagement. They add that the "Saturday Night Live" alum wants to repair his relationship with Wilde. 
Over the past week, the insider divulged that Sudeikis has not gotten over the "Booksmart" director. The actor has been left to watch from the sidelines, as Wilde moves on with British singer Harry Styles.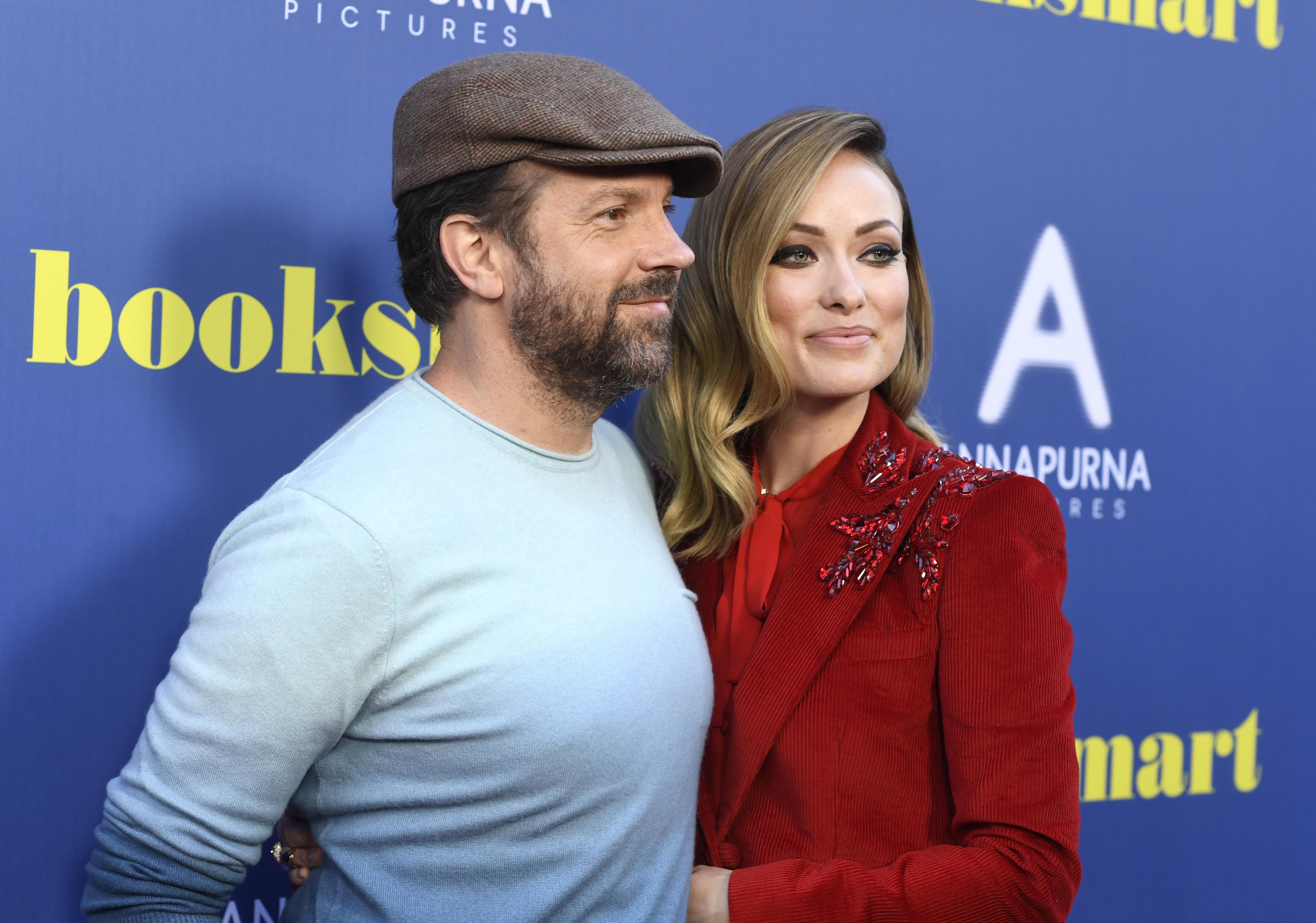 The source continued that the 45-year-old has been left devasted over the new relationship, with hopes that he'll one day have his family back together again, adding:
"He [has his fingers crossed] that this is just a phase and that Olivia will snap out of it or that Harry will get bored and move on before too long."
Another member who knows the actor painted a picture of Sudeikis still harboring romantic love for Wilde, with whom he shares two children: Otis and Daisy.
The news of the couple's split, who dated for 9 years, first broke in November, reporting that it was a mutual agreement to go their separate ways. 
He proposed in January 2013 after dating for two years.
A member of Wilde's camp added that the pair's feelings towards one another came to an end, but that the split occurred quite amicably, with the agreement the two would remain friends. 
However, an insider from Sudeikis' camp contradicted this, saying the actor only became aware of his ex-fiancée's unhappiness in the relationship in October, a month after she began working with the "Watermelon Sugar" singer, adding:
"Whether Harry knows it or not, he was a reason for the split and it blindsided Jason."
Seemingly, Wilde and Styles began filming "Don't Worry Darling" in September. She gave Sudeikis the impression that she wanted to leave the relationship in October before announcing the split in November, the source said. 
Sudeikis met Wilde, 36, at an SNL wrap party in May 2011, but it would be six months before entering into a relationship. He proposed in January 2013 after dating for two years. 
In 2014, Wilde gave birth to their son, Otis, followed by their daughter, Daisy, in 2016. During "Watch What Happens Live," Sudeikis joked the two would tie the knot only after the legalization of marijuana in every state. 
Much contradictory information has emerged regarding the timeline of the actors' breakup, with Wilde's camp refuting the notion that Styles, 26, had anything to do with it.
All we can hope for is that things do not get messy between the two, who, according to a different source, endeavored to hold each other in high regard and support each other, especially for their children's sake.