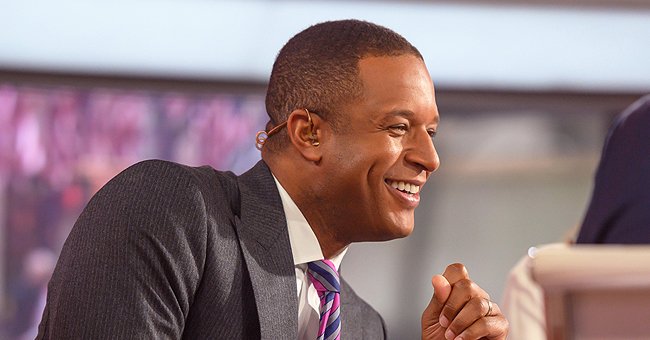 Getty Images
Craig Melvin's Son Delano Melts Hearts in a Cute Photo Kissing & Hugging Little Sister Sybil
Delano, son of American broadcast journalist Craig Melvin, melted hearts as he showered his cute little sister Sybil with hugs and kisses in a new wholesome Instagram photo.
Though siblings are sometimes known for their bitter rivalry and fallouts, Delano has proved to be a different mold since he sure has all the love to give his adorable little sister Sybil.
The cute six-year-old made this clear when he was seen showering her with so much affection in a recent photo posted on his father, broadcast journalist Craig Melvin's Instagram feed.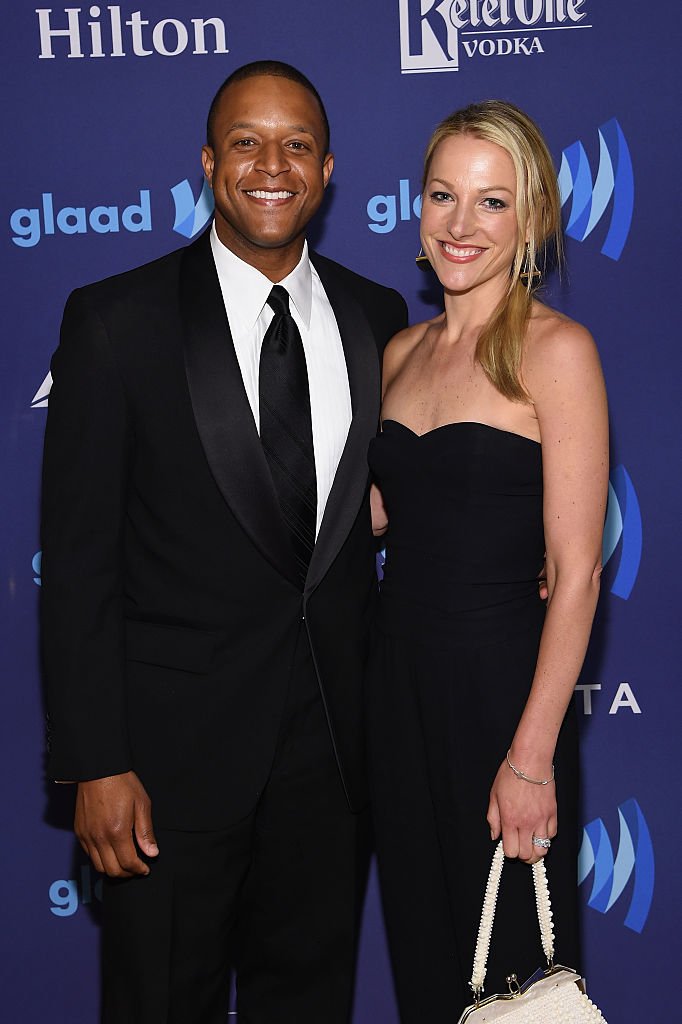 Craig Melvin and Lindsay Czarniak attend the 26th Annual GLAAD Media Awards in New York on May 9, 2015. | Photo: Getty Images
The shot posted just a couple of hours ago showed the sweet little pair locked in a heartwarming embrace during a lunch outing. Delano was clad in an army green sweatshirt, while his sister had a bright pink shade.
He had both arms wrapped around her small frame as he planted a kiss on her cheek. The cute Sybil had a precious smile on her face with her other arm also wrapped around his neck. Beneath the post was the caption:
"That rare moment when they love each other equally."
The post comes roughly two months after Sybil was seen having a swell time with her sports anchor mother, Lindsay Czarniak, in an Instagram post during the stay-at-home Halloween season last year.
The 4-year-old was seen fully dressed in a cute black spider costume with giant scary-looking spiders in hand. She posed beside her mother in their living room, and they were both engaged in some chit-chat while the camera captured the scene.
He revealed that he and his wife were yet to have a conversation about racism with the kids.
Seeing the shot, it is easy to remember when the proud parents welcomed the beautiful blonde-haired angel. She was born on November 5, 2016, weighing 6 lbs. and 6 oz.
It goes without notice that Delano had a hand in naming her. While Czarniak was pregnant, the couple came up with the nickname "Sibby," which was short for sibling, to help him in addressing the new baby. They, however, fell in love with the name, and it stuck.
Delano, on the other hand, was named after his father. He was born on March 10, 2014, three years after his parents tied the knot. It is no surprise that he and Melvin share a tight bond as they also share a striking resemblance.
Though they might seem like the perfect little interracial family, the broadcast journalist recently opened up about his parenting experience as a Black father.
He revealed that he and his wife were yet to have a conversation about racism with the kids because they did not know what to say.
Melvin buttressed that though he was happy his kids were enjoying their innocence, he often had conversations with his family about systemic racism and how unavoidable it was for Black people.
He added that at some point, he would have the talk with Delano. The journalist's mother, Betty Jo Melvin, has also been an avid supporter of the dissolution of racial walls.
It was once revealed that she had been a huge supporter of her son's relationship with Czarniak. To her, love has no color, and if several people stuck with this truth, perhaps the world might be a better place.
Please fill in your e-mail so we can share with you our top stories!