'Yellowstone' Star Kevin Costner Reportedly Files $15M Lawsuit against Ex Business Executive
Kevin Costner has reportedly filed a $15 million lawsuit against his co-producer and ex-business partner, Jim Wilson. 
"Yellowstone" star Kevin Costner has filed a $15 million lawsuit on Tuesday against his former business partner Jim Wilson as reported by People. 
Wilson and Costner's relationship goes far back as Wilson gave Costner his first opportunity and first starring role in the 1983 "Stacy's Knights."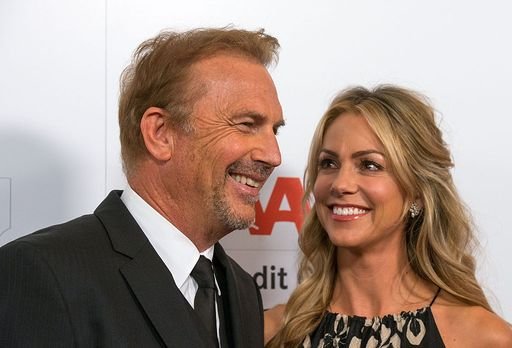 Costner would later pay back the favor and bring him on as a producer for his 1990 movie "Dances With Wolves." The movie brought them both a win at the Oscars for Best Picture. 
The two would go on to work together on some of Costner's biggest films such as "The Postman," "The Bodyguard," and "Message in a Bottle." 
The two worked together in a production company called TIG, which was had a business deal with The Warner Bros. Costner then set up a separate production company so he could create projects outside of the Warners Bros. deal.
In 1992 he founded the Good Ones Production and brought on Wilson as a partner. Twenty years later, Costner wants to dissolve The Good Ones and take the stock back from Wilson.
However, Costner had to file a lawsuit against Wilson because Wilson refused to hand over the stock, even though the two have not done business together for more than 12 years. 
Wilson is currently the holder of the bare legal title for the The Good Ones Production stock. Furthermore, as he is no longer a TIG officer, it makes no sense for that to be the case. 
Howard Kaplan, Costner's attorney, wrote in a complaint obtained by People that Wilson has indicated he did not want anything to do with Costner: he has no interest in producing any projects or in receiving any contingent compensation. 
However, according to the lawsuit, Wilson has actually demanded $500,000 in exchange for his stocks and made derogatory comments about Costner. 
This is not Costner's first time filing a lawsuit or being involved in a lawsuit with previous colleagues. The actor has previously filed a lawsuit and accused Morgan Creek Productions of hiding profits from him.
In another case, he was actually the one being sued. Stephen Baldwin accused Costner of cheating him out of a multimillion-dollar deal to BP Plc. Costner won that lawsuit and did not have to pay Baldwin.