Clint Eastwood's Daughter Francesca Poses in a Black Dress & Asks Fans to Choose the Best Photo
Clint Eastwood's daughter, Francesca Eastwood, sizzles in a black dress asking fans to vote for the favorite look. The mom of 1 is married to Clifton Collins Jr. 
Francesca Eastwood, who is the daughter of famed actor and director Clint Eastwood, presented her best model poses in two photos wearing a body-hugging black dress. She then asked followers which look they preferred.
The first pic shows a closeup of Eastwood's face where her blue eyes and striking features are visible. Wearing a thin gold necklace, she holds her hair up with her hands behind her head.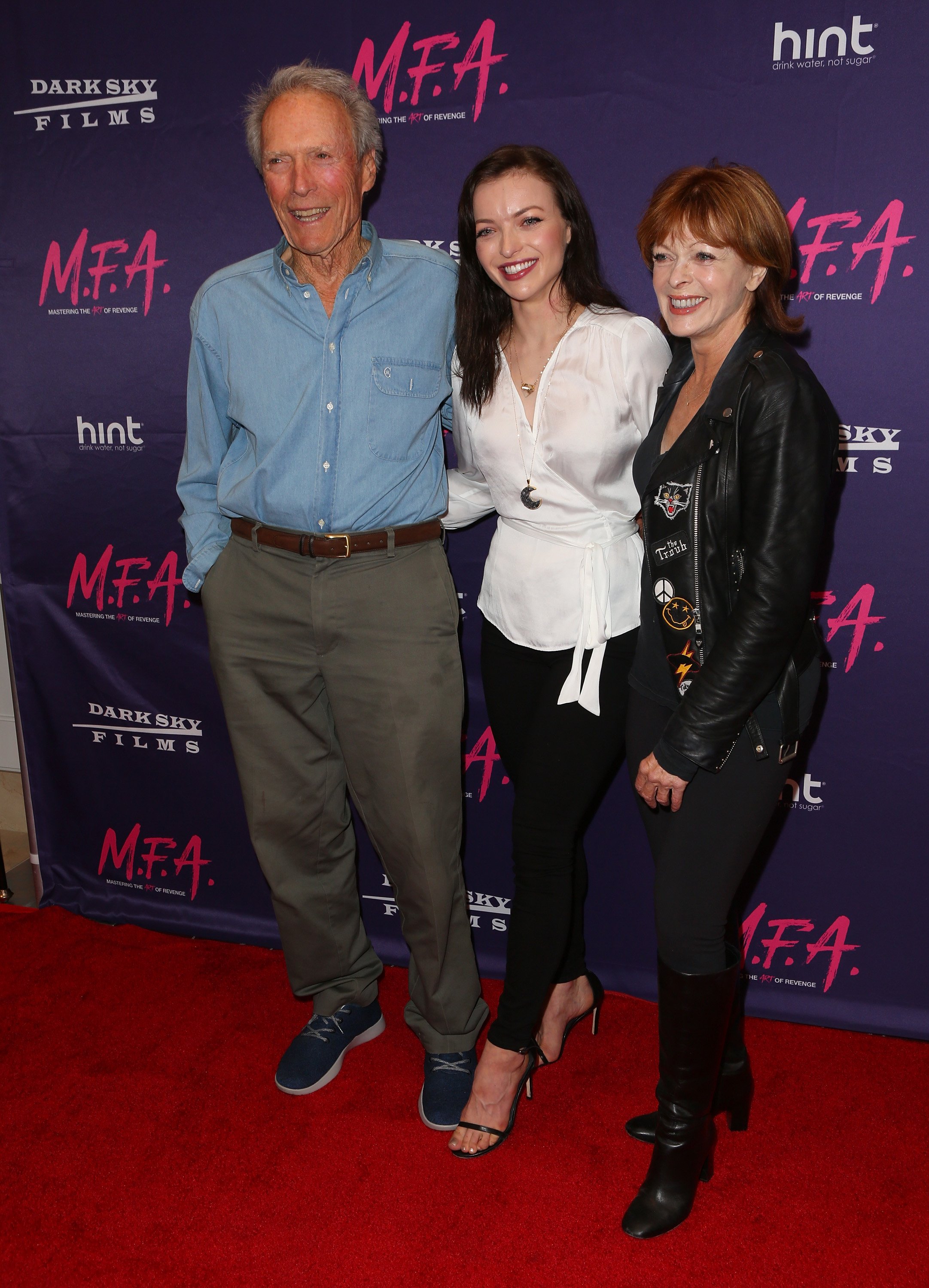 In the second photo, the actress' gold hair is left loose, with more of the strappy dress visible. The black number shows off Eastwood's perfectly toned shoulders, as she enquires on her followers' preference through the caption:
"Or this one?" 
All of the commenters are blown away by both images, with many calling her good-looking, while another person writes that her skin looks exquisite.  
In 2013, a 20-year-old Eastwood regretted an impulsive decision taken to get married to Jordan Feldstein, the brother of Jonah Hill. The marriage lasted 8 days before she applied to get it annulled. 
Francesca is part of a large blended family with a total of seven half brothers and sisters.
A source shared that the youngsters hadn't been together long, when a trip to Las Vegas, powered by alcohol, convinced the pair that exchanging vows would be a good idea. 
Eastwood welcomed her first child, Titan, with her then-boyfriend, Alexander Wraith on September 16, 2018. Her brother Scott, who acted in "Pacific Rim Uprising," shared a cute image with his nephew at two months old with the caption: 
"That's a cute baby being held By an old washed-up actor uncle. Cant believe my little sister has a baby." 
She announced her pregnancy while presenting at the "Environmental Media Association Awards in May" with her mother, Frances Fisher.    
Francesca is part of a large blended family with a total of seven half brothers and sisters. Clint fathered them with five different women, including Francesca's mother.
Her half-siblings include Kimber whose mom is Roxanne Tunis, Kyle and Alison whom Clint shares with Maggie Johnson, Scott and Kathryn whom he had with Jacelyn Reeves, and Morgan whose mother is Dina Ruiz.
Following her rushed marriage years ago, Eastwood seems to have finally found happiness with Clifton Collins Jr., whom she tied the knot with on January 1, 2017.
Becoming a mother inspired her brother, Scott, to think more seriously about his own life. Admitting that his nephew forced him to think about what kind of father he would be one day, he vowed to be a figure young Titan could look up to.