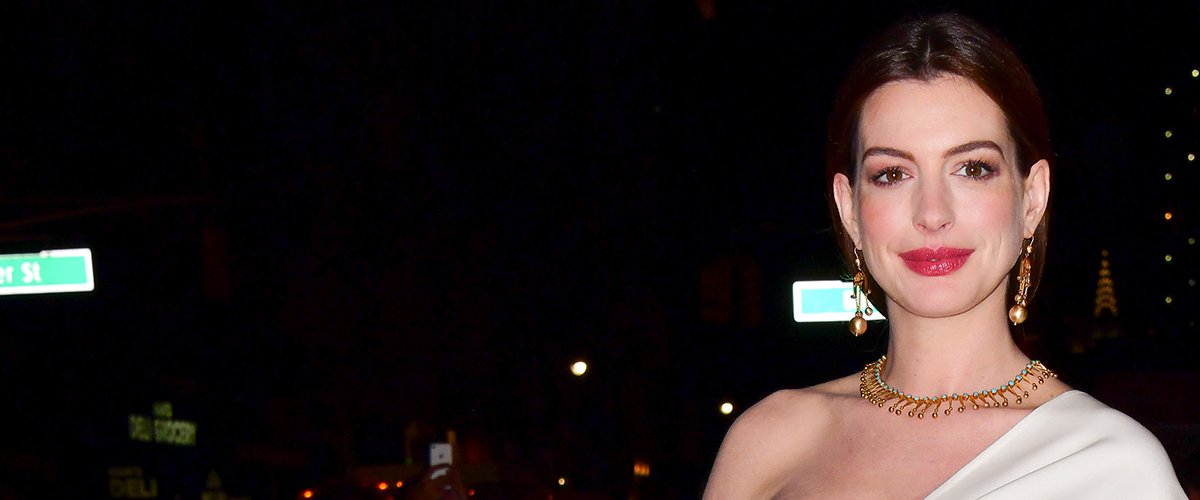 Getty Images
Anne Hathaway's Son Hates Her Singing Voice — What to Know about Her Motherhood
Academy Award-winning actress Anne Hathaway is now the mother of two little boys, Jonathon and Jack whom she shares with husband Adam Shulman.
Anne Hathaway is playing her best role ever, that of the proud mother of two adorable tots, Jonathon, now 4, and Jack, who is one year old. Hathaway married actor/producer and jewelry designer Adam Shulman in 2012.
The couple welcomed their first son Jonathon in March 2016, and their second son Jack, in November 2019. Hathaway revealed in an Instagram post that she struggled to conceive.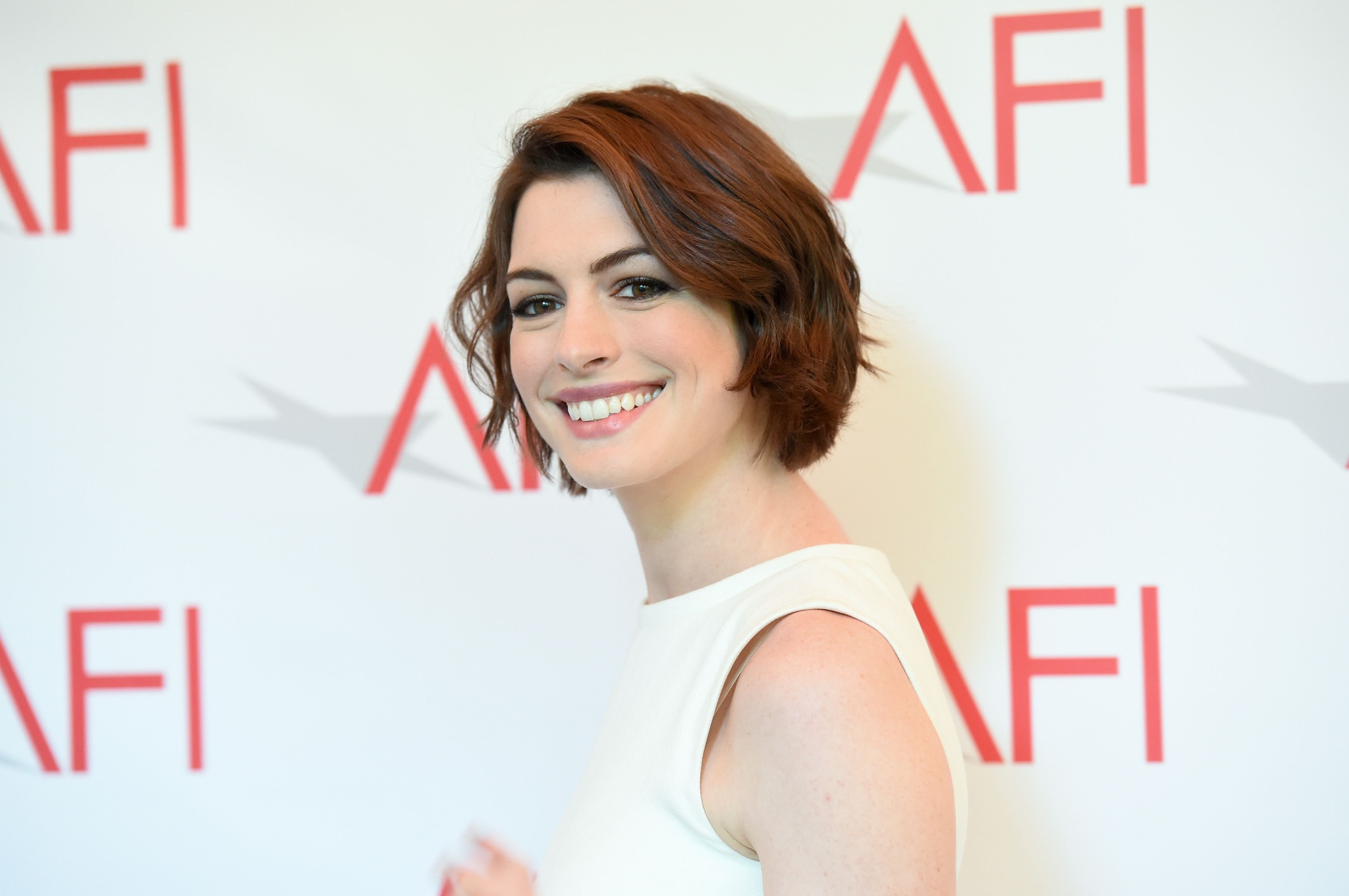 Anne Hathaway attends the 15th Annual AFI Awards in January 2015 in Beverly Hills, California | Source: Getty Images
MEETING ADAM SHULMAN
In 2008 Hathaway had broken up with boyfriend of four years, Italian businessman Raffaello Follieri, but even though she didn't know it yet, her true love was waiting in the wings.
In November of the same year, Hathaway attended the Palms Springs Film Festival and a mutual friend introduced her to actor and businessman Adam Shulman.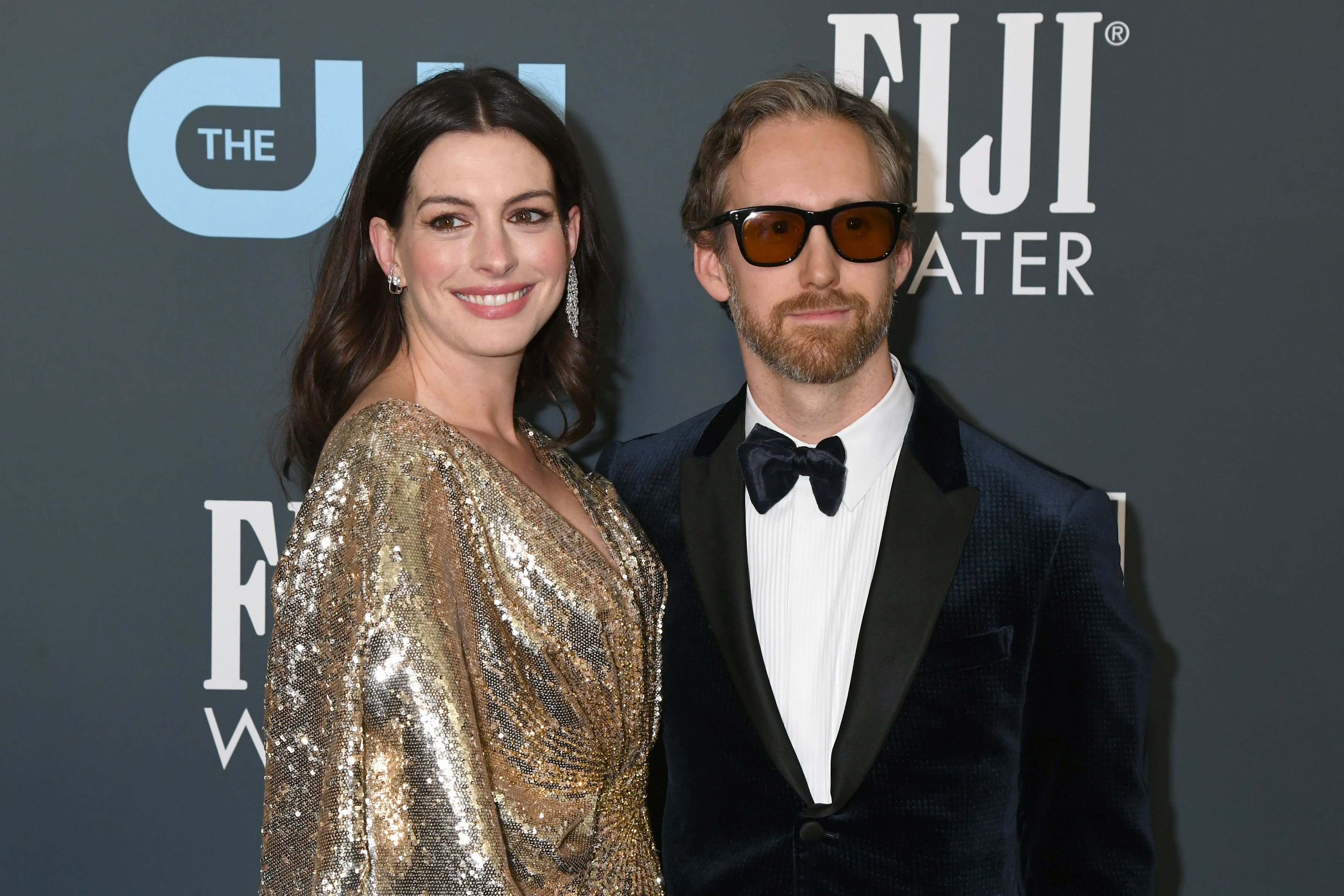 Anne Hathaway and Adam Shulman at the 25th Annual Critics' Choice Awards in January 2020 in Santa Monica | Source: Getty Images
INSTANT ATTRACTION
The attraction between the two was immediate, but each thought the other was in a relationship. It was weeks later that Hathaway discovered that Shulman was single, and she took the first step.
She had scheduled a trip to New Orleans, but the two friends who were to go with her backed out. Hathaway called Shulman and invited him along. He agreed, and by the end of the getaway, they were inseparable.
MARRIAGE
In October 2012, after dating for four years, Shulman and Hathaway tied the knot. The couple held their wedding in Big Sur, California, and the guests were all close friends and family, and no celebrities in sight.
The only exception was Italian designer Valentino who created Hathaway's dream-like wedding dress. Valentino has named Hathaway as his muse, and revealed that he considers her as his own daughter.
Hathaway and Shulman are extremely protective of their children.
BECOMING A MOTHER
Hathaway conceived in 2015, after three years of marriage, and later revealed that she struggled to conceive her children. She and Shulman welcomed son Jonathon in March of 2016.
At first, the actress was hesitant to announce her pregnancy, then in 2019, Hathaway reached out to women who have infertility problems to tell them that they are not alone.
ADORING MOTHER
Hathaway revealed that her sons are the center of her life. The usually reticent Hathaway who won an Oscar for her work in the music "Les Miserable" confided that her son hates her singing voice.
Hathaway was pregnant with Jack when she filmed "Witches," and had to ask the designer to make her costumes a little looser than usual to accommodate her expanding baby bump.
CUTE BROTHERS
Hathaway disclosed that her son Jonathon is now much more excited about his baby brother since Jack, one-year-old, is now big enough to play and wrestle with him.
For Hathaway, life has become simpler since she became a mother. Her first concern every morning is her sons' well being, and from then on, she confides, every day is a wonderful day.
Hathaway and Shulman are extremely protective of their children, and to fan's disappointment, they never share photos in which their little boys' faces are visible.
Hathaway, 38, confessed on "Jimmy Kimmel" that she has yet to decide if she will try for a third baby. She shared the sweet story about her oldest boy, who thinks his Academy Award-winning mom is a librarian.
Hathaway and Shulman are currently socially distancing with their sons due to the COVID-19 pandemic and looking forward to a better 2021 for us all.
Please fill in your e-mail so we can share with you our top stories!