'The Devil Wears Prada' Star Anne Hathaway Admits She Hates the Name Anne — Here's Why
"The Devil Wears Prada" actress Anne Hathaway prefers not to be called by her birth name. During a recent interview, the 38-year-old star shared the reason she prefers her nickname be used instead.
Actress and mother-of-two Anne Hathaway paid Jimmy Fallon a virtual visit on his talk show, during which she revealed the reason she doesn't like people using her birth name. 
When Hathaway was 14 years old, she registered with the Screen Actors Guild under her birth name, Anne, which she later came to regret.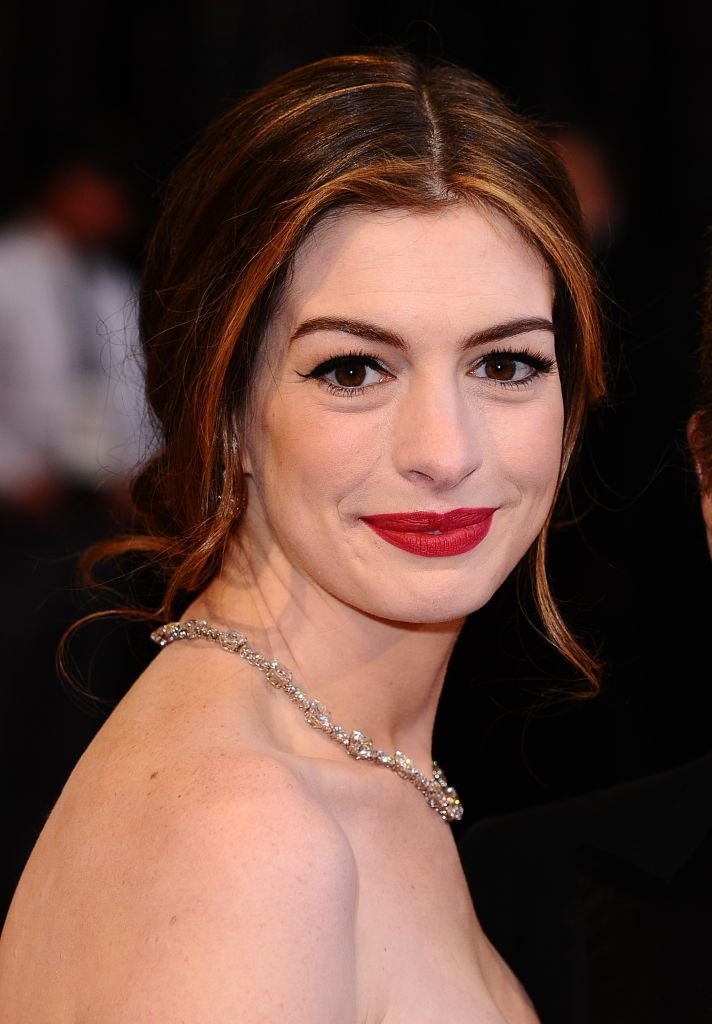 MY NAME IS
On "The Tonight Show Starring Jimmy Fallon" on Tuesday, Hathaway said that she prefers that people address her by her nickname, Annie, as she pleaded:
"Call me Annie, everybody. Everybody, call me Annie, please. Anything but Anne."
HER REASON
The 38-year-old Oscar winner's mother is the only one who calls her by her given name, and only when she's in trouble. Hathaway developed an association with the name, and therefore she prefers it not being used.
"So every time I step out in public, and someone calls my name, I think they're going to yell at me," Hathaway explained to Fallon. 
PEOPLE WANTED TO YELL
Hathaway is now happily married to businessman Adam Shulman, and the couple shares two sons, Jack and Jonathan. While her personal life is blooming, her successful acting career had its ups and downs. 
Almost a decade ago, Hathaway frequented award ceremonies as she raked in one nomination after the other with her roles in films such as "Brokeback Mountain," "The Devil Wears Prada," and "Les Misérables."
However, the way Hathaway handled her acceptance speeches rubbed people the wrong way. Accused of acting even when she's accepting an award, they felt she was insincere. 
Howard Stern offered his take on the situation after her criticized acceptance speech of a Screen Actors Guild award. Joking that she needed a new speechwriter, Stern got serious when he called her "overly dramatic."
STILL RAKING IN NOMINATIONS
Hathaway recently returned to the red carpet for the first time after giving birth to Jack, when she attended the Critics Choice Awards held in California on January 12.
The actress shined in sequin, and besides presenting the Best Actor Award, Hathaway herself was one of the nominees for her role in "Modern Love."