Us Weekly: Prince Harry & Meghan Markle Send Unexpected Gift to Kate Middleton for Her Birthday
The Duchess of Cambridge celebrated her birthday with her husband and children in the privacy of her home. She did not imagine that she would receive a surprise from her brother-in-law.
Kate Middleton, 39, Duchess of Cambridge and wife of Prince William, 39, spent her birthday surrounded by the love of her husband and three children: Prince George, 7, Princess Charlotte, 5, and Prince Louis, 2.
And one of the pleasant surprises that the happy birthday girl received was from her brother-in-law, Prince Harry, and his wife Meghan Markle, Duchess of Sussex. The couple sent him a congratulations card and a gift.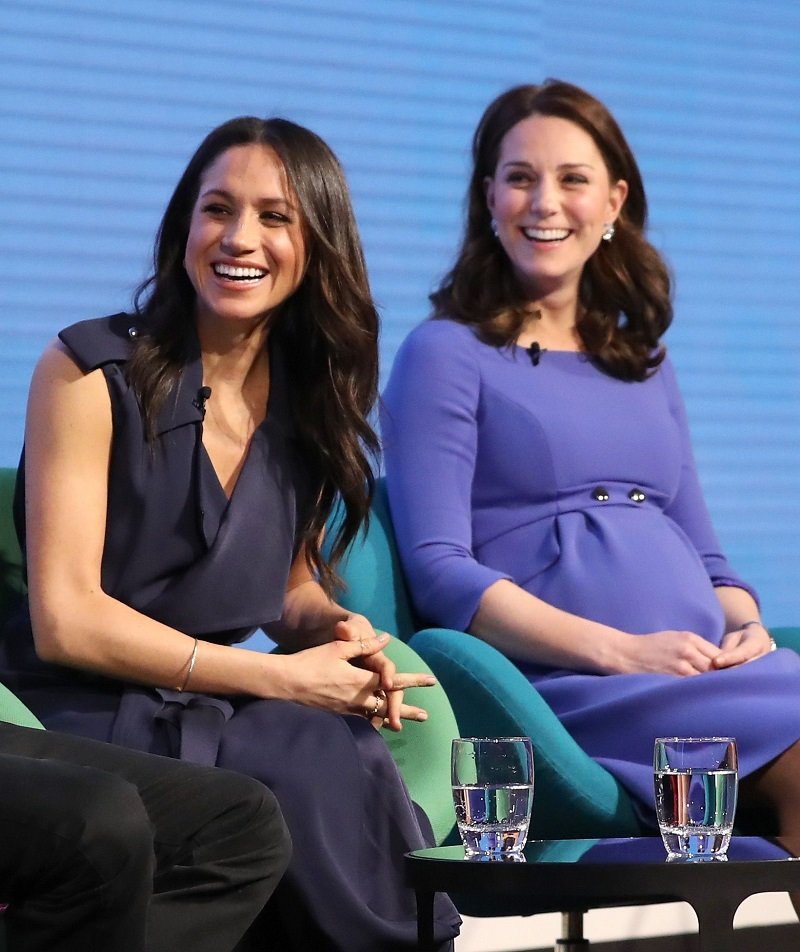 Although it has been a tough year for both couples, where the brothers have had ups and downs in their relationship, they have been able to share calls and videos and have gotten closer during the Christmas and New Year holidays.
A source close to the couple commented that Kate was pleasantly surprised to receive a gift from the Duke and Duchess of Sussex, as she was not expecting to receive anything from them.
TEA PARTY TO CELEBRATE
The Duchess of Cambridge's birthday was celebrated as a family with a tea party hosted by none other than her adorable children. In the middle of the 3rd lockdown in the U.K., Prince George, Princess Charlotte, and Prince Louis found a way to celebrate their mother.
The family was in their home in the country, in Anmer Hall, where Prince William prepared everything together with his children to celebrate the afternoon tea. Fortunately, the future king knows very well everything you need to prepare to serve a delicious cup of tea.
ROYAL CONGRATULATIONS
The Duchess received congratulations through social networks. The first was the one published on the official Instagram of the Royal Family. There is an image of the Duchess and another image with Queen Elizabeth II in 2019.
Along with the photographs, a greeting read: "Wishing The Duchess of Cambridge a very happy birthday today!" with a birthday cake emoticon to finish.
OTHER ROYAL CONGRATULATIONS
The Prince of Wales and the Duchess of Cornwall, through their official account, Clarence House, also extended their congratulations and good wishes to the Duchess of Cambridge.
On Prince Charles and Camilla's Instagram, a photograph of Middleton smiling was published. Next to the image, they wrote the following words: "Happy Birthday to The Duchess of Cambridge!" with a crown emoticon.
THANKS TO ALL
The Duchess' response was immediate, as hours later, the Duke and Duchess of Cambridge's account on Instagram also wrote a message to thank all those who greeted her on her special day. 
In the post, Middleton is waving while she covers her face with a medical mask. Her image is accompanied by her gratitude for congratulations and a tribute to those who continue to fight on the front line against COVID-19.