Us Weekly: Meghan Markle Has No Regrets About Sharing Her Grief After Miscarriage
The Duchess believes that the first step in her path to healing for herself and her husband from this loss is to share it with others.
Meghan Markle, 39, American actress, Afro-descendant, and wife of Prince Harry, 36, known as the Duke and Duchess of Sussex, has opened her heart to share with the world her grief and grief over the loss of her second child.
Through an essay, the Duchess has captured the deepest emotions and thoughts related to that difficult moment that she has had to live, together with the father of her first child, Archie, 1.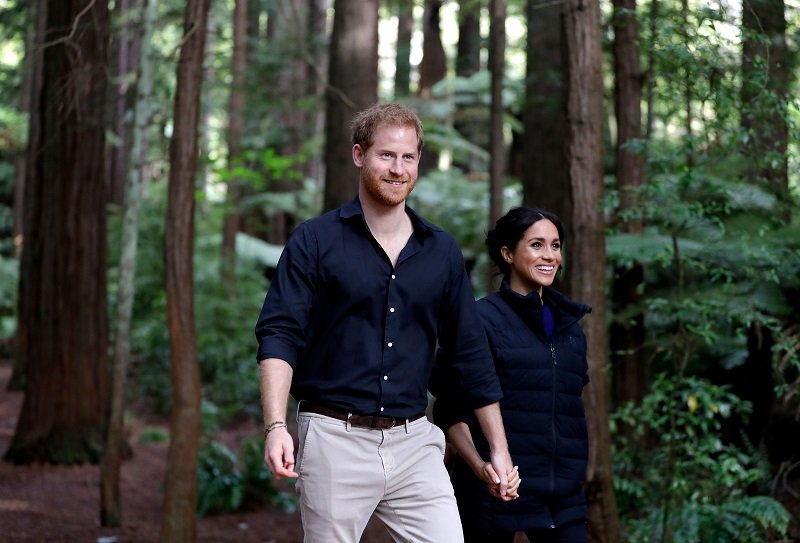 But not everything has been that bad for them. In the midst of grief and pain (never get over the pain of losing a child, only learn to live with it as a constant companion), Markle has encountered a wave of support and love from the public.
Celebrities and ordinary people who have been through the mourning of losing a baby have shown their respect, support, and affection to the mother who has an empty belly and arms for that child who is no longer there.
Meghan Markle Opened Up About Her Painful Miscarriage For This Reason, Says Pal (via @Fox411) https://t.co/MEXZTAJY72

— TMZ (@TMZ) December 3, 2020
KIND MESSAGES
Markle and her husband have received multiple kind messages on social media from people around the world. Sharing this pain with people who have been through something similar does not make the pain go away, but it helps to know that you are not alone.
Therefore, the Duchess has no doubts about having shared her experience, because she knows that she did the right thing. And she is overwhelmed by the solidarity and support of other women who have also gone through something similar.
"I knew, as I clutched my firstborn child, that I was losing my second"

Duchess of Sussex Meghan Markle reveals she had a miscarriage in July https://t.co/OZMDuRH30w

— BBC News (UK) (@BBCNews) November 25, 2020
PROCESSING THE PAIN
In the heartbreaking article published in the New York Times, the Duchess not only reveals that she suffered a miscarriage last July, but she also talks about the process of moving on with her family.
The duchess wrote that after starting the morning in a typical way with her son Archie while changing his diaper she suffered a cramp that caused her to fall to the ground with him. As she carried her firstborn, she knew something was terribly wrong.
"I knew, as I clutched my firstborn child, that I was losing my second," Meghan Markle writes about her miscarriage. Today, we are sharing an essay by the Duchess of Sussex about the loss that she and Prince Harry suffered earlier this year. https://t.co/xCJbgPgufq

— New York Times Opinion (@nytopinion) November 25, 2020
BEGINNING TO HEAL
Being in the hospital later, receiving medical attention, thinking of her husband's broken heart and her own, shedding tears of pain for the loss, she understood that the first step for her to heal was to ask: "Are you okay?"
There are many women who go through this situation, the figures speak of 1 in 4 pregnancies, and despite that there is a great silence, talking about miscarriage is still a great taboo.
HOPE IN PAIN
The Duchess has made the decision to talk about her experience, writing her essay entitled "The Losses We Share," in the hope that other people may do the same, feel less sad, and keep in mind that they are not alone.
Buckingham Palace, for its part, has not made any statement regarding the Duchess's writing, as is its custom. They only indicated that this is an extremely personal situation for the couple, and has been criticized for.  
CELEBRITIES SUPPORT
A source from the palace revealed that the royal family has been aware of and providing support to the couple at such a terrible time. Brothers Harry and William have been in contact, according to unofficial sources, in the middle of this duel.
Other celebrities, meanwhile, have expressed their support for the Duke and Duchess of Sussex: Earl Charles Spencer, Chrissy Tiegen, who happened something similar last September, Ming-Na Wen, Yvette Nicole Brown, and Monica Lewinsky among others.