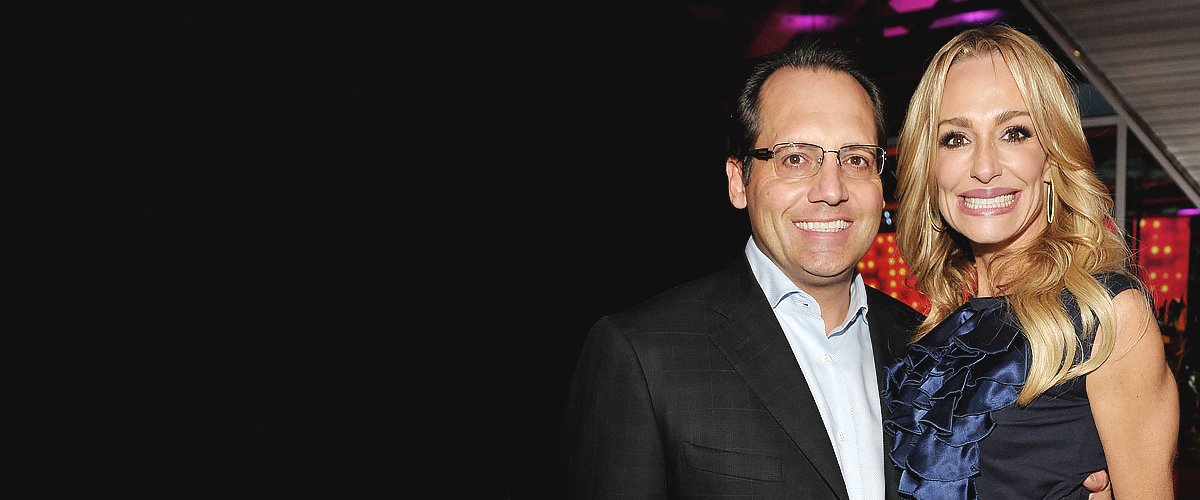 GettyImages
Taylor Armstrong's Daughter Kennedy Is Growing by Leaps and Bounds — Meet Her Family

Reality star Taylor Armstrong is a doting mother to her daughter, Kennedy Armstrong, whom she shared with her late husband. Kennedy is now grown up, and her mom couldn't be any more proud.
Many claim motherhood is the best thing they had ever done. One of those people is "Real Housewives of Beverly Hills" star Taylor Armstrong, whose 15-year-old daughter is her pride and joy.
To celebrate Mother's day last year, Taylor shared an adorable throwback image of her and her daughter running through a field. The black and white image was shared on the reality star's Twitter page.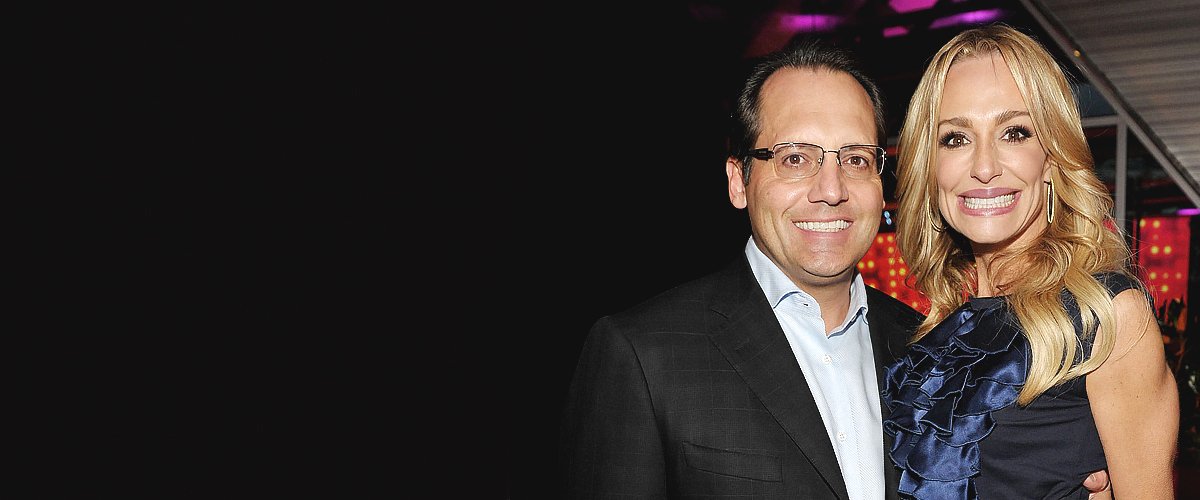 Taylor Ford Armstrong and Russell Armstrong at 7 For All Mankind 10th Anniversary Celebration on November 9, 2010 | Photo: Getty Images
In the image, young Kennedy had a wide smile on her face as she ran barefooted close to her mother, who was also smiling. The mother of one captioned the image,
"Happy Mother's Day to all the amazing Moms in the world!! Here's a throwback pic of Kennedy and me. #HappyMothersDay.
TAYLOR ARMSTRONG'S FIRST HUSBAND
Taylor shares Kennedy with her now late husband, Russell Armstrong. While alive, Russell lived a troubled life. He had several run-ins with the law, including a misdemeanor spousal battery charge, a felony tax evasion charge, and many debts in his name.
However, she was done with that and needed to be herself; but most importantly, she needed him to love her just the way she was.
However, on August 15, 2011, Russell was found dead at his Mulholland Drive home one month after his wife filed for divorce. He apparently committed suicide by hanging himself.
After his death, his family and friends revealed they didn't see the suicide coming, and Russell seemed to have had everything in order. However, Taylor talked about her marriage to Russell in 2019 during one of the episodes of the podcast, "Divorce Sucks with Laura Wasser."
According to Taylor, hers and Russell's marriage was not a happy one. She revealed that she suffered emotional abuse in the marriage and her only regret was that she didn't find the courage to leave Russell sooner.
She also talked about how staying with her late husband affected her relationship with her daughter, Kennedy. According to Taylor, there were times when she would be with Kennedy and just zone out thinking of all the horrible things Russell had said to her.
All of these took her away from her child and she wished she had tried harder to be there for Kennedy. She also stated her regrets about not shielding Kennedy enough from all the horrible things that happened in the marriage, although at the time, she had thought she did.
However, an event that happened much after Russell's death changed her beliefs. Taylor recalled that she was trying to keep Russell's memory alive for her daughter after her father died.
Her therapist had suggested that she talked to her daughter about her dad, so she doesn't believe that people just leave. In a bid to do this on this particular day, she asked Kennedy if she missed her dad.
Kennedy replied no, to Taylor's surprise, but Taylor quickly told her daughter that she missed Russell. Kennedy then asked her mom why she would miss someone that said hurtful things to her.
Taylor's heart melted, and her eyes were heavy with tears with her daughter's response. It was there, and then she knew she failed at shielding her daughter from the horrors of her marriage.
Kennedy and her mom share a close bond. Although Taylor is quite scared that staying longer than she should have with Russell may have scarred her daughter, she is optimistic that Kennedy will do well when it comes to relationships, and this is why.
TAYLOR ARMSTRONG'S HUSBAND
Taylor Armstrong found love again! On April 4, 2014, Taylor Armstrong married her current husband, John Bluher, in a grand ceremony. After going through so much in her relationship with Russell, Taylor vowed she would never try love again.
However, all it took was for Bluher to come to sweep her off her feet, which he did. Taylor met Bluher, who is an attorney, after the demise of her late husband, Russell.
After Russell's death, the "RHOBH" star was left with various legal issues to battle, and she turned to a friend who advised her to talk to Bluher for legal advice. She did and soon realized what an amazing person Bluher was.
Before they took their relationship to a whole other level and became exclusive, Taylor told Bluher that she had been through so much and had to bend herself to fit the picture her ex-husband wanted.
However, she was done with that and needed to be herself; but most importantly, she needed him to love her just the way she was. Bluher agreed totally, and that's what he's done all through the years they have been married.
Taylor is confident that with a man like Bluher by her side, her daughter has finally got the best example of what a healthy relationship should look like.
Please fill in your e-mail so we can share with you our top stories!