Jennifer Lopez, 51, Puts on a Very Leggy Display for Gorgeous Elle Photoshoot — See All the Photos
Jennifer Lopez's latest fashion statements were an array of fabulous outfits she donned while appearing on the front cover of Elle's upcoming February issue. Without hitches, the fashion goddess bodied every look!
Music icon Jennifer "J.Lo" Lopez embodied her evergreen aura in a new series of snapshots shared to her Instagram page, curated from her photoshoot session for Elle Magazine's fresh February issue. 
Lopez, 51, had no hair out of place, showing off and showing out in chic wear, all the while flaunting her flawless skin and poise. The front cover presented an up-close view of the Hollywood personality, giving a piercing look.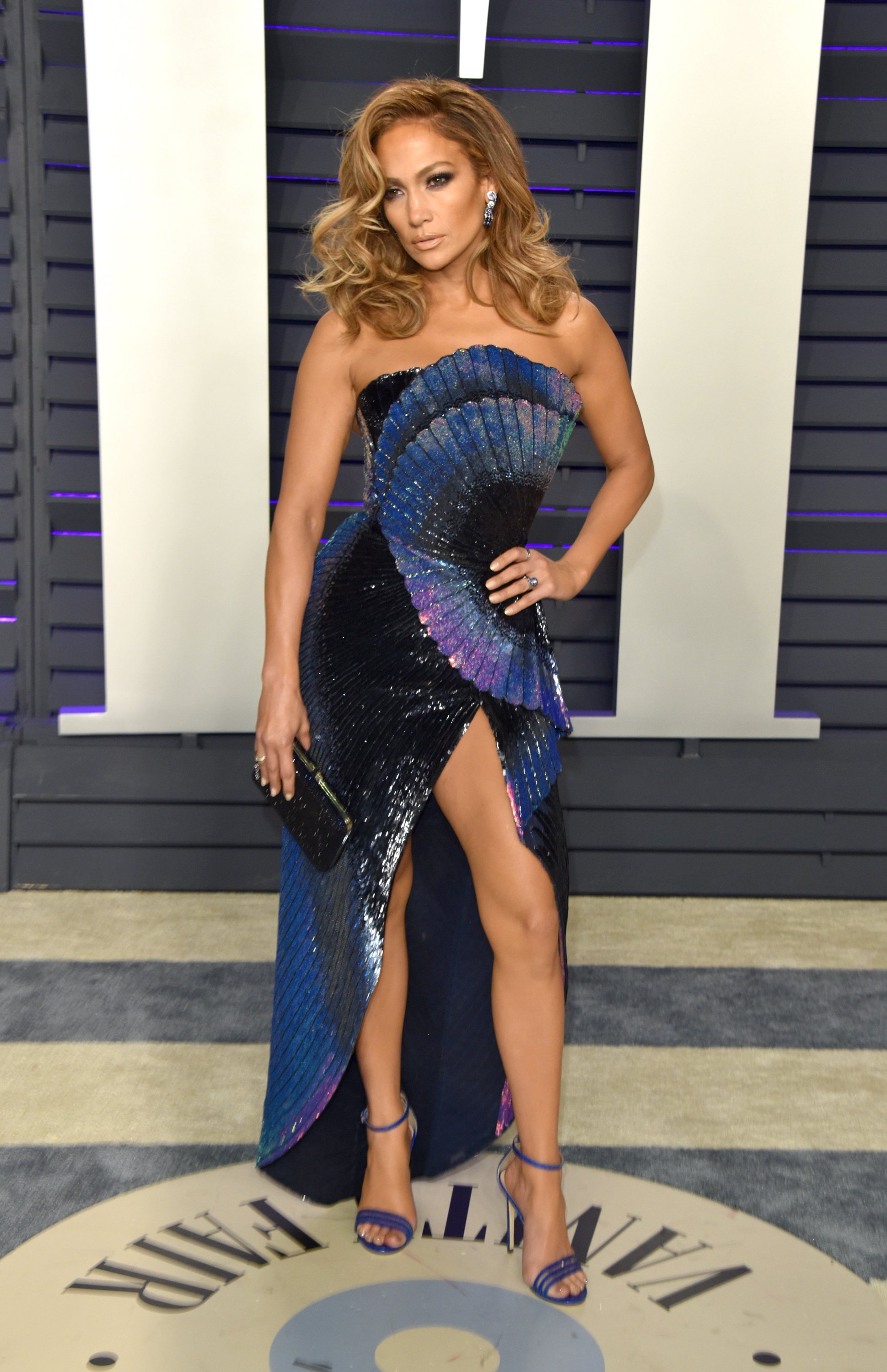 Here, she rocked a sky blue ribbed-knit bodysuit that featured long sleeves and a turtle neck. The outfit bore a lavy surface with tiny holes that gave off a subtle racy look. JLo slicked her blonde tresses back in a low bun.
The next slide showed a fuller view of her stunning figure as she sat in a chair with her graceful limbs crossed over each other, while her feet were clad in clear strappy heels. 
Another look from her photoshoot session showed the star in a free-flowing white dress with the mountain backdrop creating an ethereal feeling. The next photo had her channeling a similar look, but this time the flowing dress bore big bright flowers.
She keeps up with a perfect health, living an adventurous life with her kids.
The fashion icon also rocked vibrantly patterned high-waist shirts, matching shoes, all paired with a white t-shirt that she left unbuttoned. The last slide was a sizzling look from the star singer who stunned in a red bodysuit.
JLo's youthful hue and exuberance go before her in the world of entertainment. For a long time, fans yearned to know how she kept her glow intact, which prompted the star to start her beauty line, J Lo Beauty.
The award-winning singer spent two years perfecting every product in her beauty line once, noting that she particularly sent her J Lo Glow product back to production 26 times so she could achieve the perfect effect. 
Besides putting in work in keeping her glow ever-present, JLo relies on some words of affirmation that have kept her going for years. JLo shared last December that she had an everyday reminder about reminding herself of her timeless beauty. 
The American singer/actress keeps up with perfect health, living an adventurous life with her kids, maintaining a positive mindset about her life, and loving it all the way.