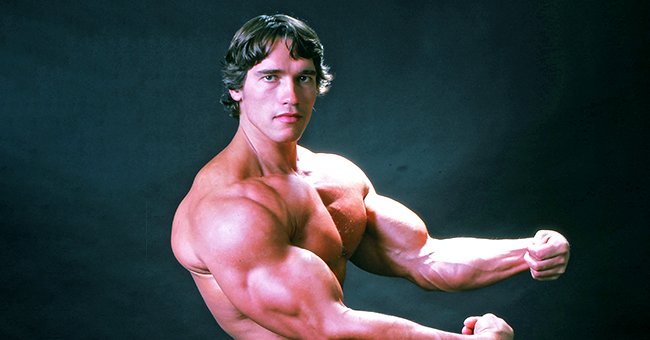 Getty Images
Check Out Arnold Schwarzenegger's Son Joseph Baena's Toned Physique as He Poses at the Gym
Arnold Schwarzenegger's son Joseph Baena took to Instagram on Tuesday to show off his toned physique. The 23-year-old shared a video clip of him flexing his outstanding muscles.
Joseph Baena likened his former bodybuilding father Arnold Schwarzenegger as he flexed his upper body muscles shirtless. In the clip, he wore a black mask as his home state of California battles rising Covid-19 cases.
Baena has been following in his father's footsteps. Now 73 years old, Austrian-born Schwarzenegger was a 7-time bodybuilding champion before he got his start in Hollywood and starred in many successful films.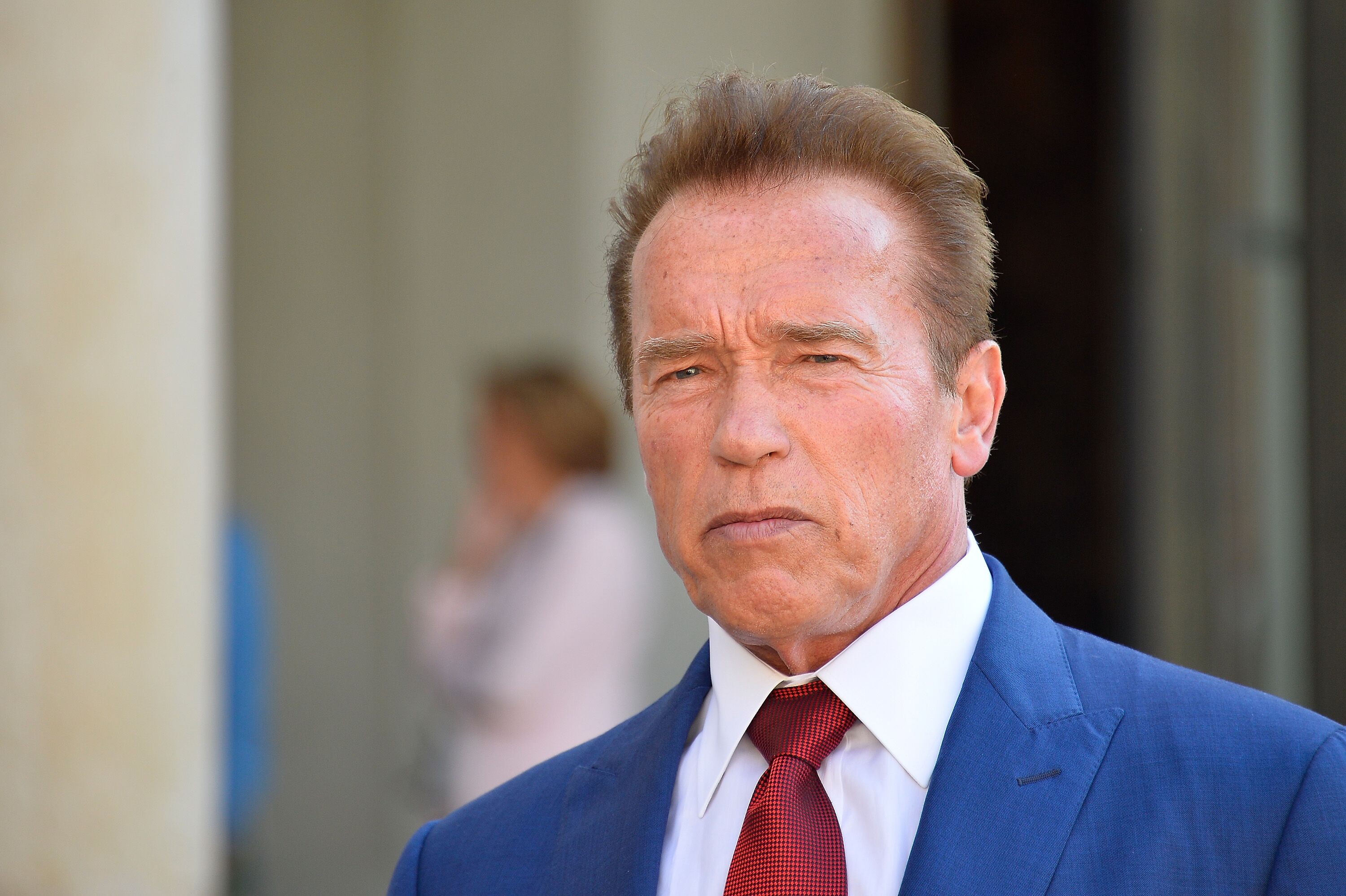 Arnold Schwarzenegger after meeting French President Emmanuel Macron at the Elysee Palace on June 23, 2017. | Photo: Getty Images
Baena's father represented the state of California as a Governor between 2003 and 2011. Schwarzenegger has also recently been in the news after speaking out about the security breach at the Capitol.
Baena uses his Instagram page to post images and clips of himself working out or sharing his fitness goals. In Tuesday's clip of Baena, whom many often call a spitting image of his father, he captioned the video saying:
"Having fun running through some movements!"
Baena, who shares a close relationship with his father, is the son of Schwarzenegger and his former housekeeper, Mildred Baena. At the time, Schwarzenegger was still married to his ex-wife, Marie Shriver.
Shriver learned of the affair during a couple's therapy session. In his book, "Total Recall: My Unbelievably True Life Story," Schwarzenegger revealed Shriver had begun to get suspicious about Baena's looks as he got older.
Schwarzenegger's four children with his ex-wife have also been spotted spending time with their half brother.
Mildred had not told Schwarzenegger that Baena was his child. Schwarzenegger learned of his son when Baena was 8 years old. He began noticing Mildred's son looked like him. Shriver and Schwarzenegger split in 2011.
The news was not made public until 2011, when the LA Times ran the story. Schwarzenegger gave his wife and four children, Katherine, Patrick, Christopher, and Christina, a public apology saying he was:
"Truly sorry."
Baena's past time bodybuilding has left Schwarzenegger's fans speculating if the 23-year-old will follow his father's footsteps and pursue a career in acting. So far, Baena, a business student, has shared no plans.
Schwarzenegger used his bodybuilding skills to his advantage and graced the big screens, starring mostly in action films. The star is well known for his roles in "The Terminator" series and "Conan the Barbarian" series.
Moving on from the scandal, Baena and Schwarzenegger often hang out together. Before the pandemic struck, the two were often spotted working out in Venice, where Schwarzenegger was first scouted.
Schwarzenegger's four children with his ex-wife have also been spotted spending time with their half brother. The children have been spotted cycling along with their father in the face of the California lockdown.
Please fill in your e-mail so we can share with you our top stories!